Cut Overdraft Costs
10 ways to pay less
Get Our Free Weekly Email!
For all the latest deals, guides and loopholes - join the 12m who get it. Don't miss out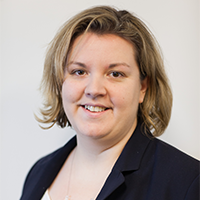 Updated March 2017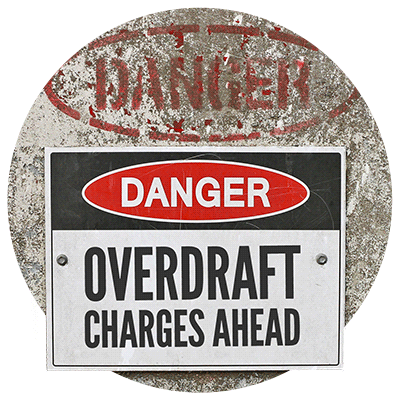 Overdrafts are a debt like any other and need to be managed. You must cut the cost, start repaying money owed and avoid dreaded bank charges for going over your limit.
This 10 step guide help you beat overdrafts costs, from how to switch to top accounts to how to avoid getting stung plus what to do if you've got a poor credit score.
Are you paying through the nose for your overdraft?

Barclays charges 75p to £3 per DAY for its overdraft (depending on how much you owe). Halifax & Santander charge even more, from £1 to £3 – and they're not the only ones charging big bucks if you go overdrawn.

While per day fees are easier to understand – and that's partly the justification these banks offer – someone on a constant £2,001 overdraft pays a whopping £1,095 a year, compared to £386 on a still fairly hefty 19.3% EAR overdraft interest rate.

Now you understand how much you could be paying, the rest of this guide's devoted to how you can cut costs and get .

Get paid £100 and get a 0% overdraft

There are two big players which offer decent options for cheaper overdrafts, though you must be able to pass a credit check for both accounts:


First Direct* gives accepted switchers £100 – which should help clear some debt. It also gives a £250 0% overdraft. Above that, its 15.9% EAR makes it a decent option for those stung by large, per-day charges.

You need to pay in at least £1,000 a month to get the switching bonus and keep the account fee-free (it's £10/mth if you don't pay the minimum amount in). It's also top-rated for customer service in every bank service poll we've done.

See our full analysis, and tips and tricks to avoid the £10 fee in the First Direct assessment.

New customers with Nationwide's FlexDirect* (choose 'FlexDirect' from accounts in the link) get a year's fee-free overdraft (as long as you haven't had a FlexDirect account in the last year). There's no set limit – it depends on credit score – but it can be decent, as these two tweets show...

Matt: "Matched my old one – £1,200. Implied I could have asked for more but the point was I wanted to pay off"
Bigbossblues: "I received £2,100, saving me £36 a month on my Lloyds overdraft for 12mths" – so that's £430 saved.

After a year it's 50p/day – still less than other accounts charging daily fees – even so, use that time to budget to clear the overdraft debt. Nationwide doesn't require a min pay-in for its 0% overdraft, but you need pay in £1,000/mth if you want its 5% in-credit interest (equiv to £12,850 salary). Read more information on this account in Nationwide FlexDirect.

Shift to a 36-mth 0% credit card

This is a good move for bigger overdrafts. There are a few specialist money transfer credit cards which let you pay cash into your bank, so you can pay off your overdraft, then you owe it instead.

The top pick is Virgin Money, which lets accepted customers do a money transfer at 0% for 36 months for a one-off 2.9% fee. For more options and your chances of getting them, use our Free Eligibility Calculator.

But make sure you stick to the Golden Rules:

Most cards don't allow this cheaply, so know what you're doing. You can find step-by-step help in Money Transfers.

0% doesn't mean nothing to pay, so always repay the monthly minimum or you'll lose the promo deal.

Plan to clear by the end of the 0% period or it jumps to the full rate. Don't use the card for spending, as there's no promotional 0% period on that, so you will pay interest.

Get 0% respite if you've poor credit

The options above won't help if your score's poor, but a couple of cards have 0% spending for those with a poor history (CCJs or defaults that happened more than 12-18 months ago). Used carefully, it can help.

Aqua* and Capital One* both give 0% for four months.

Whichever you choose, do normal spending (after budgeting) on the card, instead of via your bank account, and money built up there reduces your overdraft. Clear the card before the 0% ends or rep APRs jump to 34.9%.

Up to 30 months' 0% spending is available if your credit score's better. Our Eligibility Calculator shows your likelihood of getting Top 0% Cards.

Always follow the Golden rules:

Always pay at least the monthly minimum or you'll lose the 0%.

Clear debt before the 0% ends, or you'll pay hefty interest.

Don't balance transfer or withdraw cash – it's not usually at the cheap rate.

Full tips: Aqua or Capital One help. (APR Examples).

Repay your highest rate debts first

Many often forget their overdraft is a debt too. If you've multiple debts, write a list of what you owe, then see which costs most, adding up interest and fees for true costs.

If your overdraft's the most expensive, make minimum payments on other debts to focus incoming cash on your overdraft. You could open a basic account for day-to-day banking, then repay your overdraft like a credit card.

Once the most expensive debt is cleared, you're ready to tackle the next, and so on. See full Debt Repayments info for help.

"I got £865 in unfair bank charges back"

By far the most expensive overdraft is exceeding your limit – with up to £6 per day or £25 per transaction fees that easily mounts up to £100s or £1,000s a year.

Reports of the death of unfair bank charges reclaiming have been exaggerated. Only now you're only really likely to be able to claim if the charges have put you into financial difficulties.

Some inspiration from Claire, who emailed us: "Thanks to Martin's template letter, where I requested a refund of bank charges relating to returned DD's and charges for exceeding the overdraft limit. I will get 6 years' worth of charges back, and a goodwill payment of £70 on top... a total of £865!"

You can find full information about whether you've a claim that might succeed, and the template letters in Reclaim Bank Charges. If in dire straits right now, try extending your authorised overdraft and see our Debt Help guide.

Use savings – if you have any...

Having overdrafts and savings isn't sensible. Think about it:

A £1,000 overdraft at £20 a month equals £240 per year, but the same in easy access savings earns a paltry £10 at best.

So repay debt with savings and you're £230 per £1,000 up each year. Once the overdraft's paid off, you can save more freely.

You may think: "But I'll have no savings if the boiler packs up or the roof falls in." True, but in an emergency, use the overdraft you've paid off and you'll be no worse off. To beat the fear, read Repay Debt With Savings?

Manage your way back into credit

It's always better to be in credit than it is to be overdrawn. There's some quick things you can do to achieve it...

Minimise fees. Ask companies you pay to shift direct debits to the end of your working month. If paid on the 25th, aim for the 20th. This artificially boosts your balance for longer, so you're in the red less – but don't spend the cash before the bills fall due.

Budget. Moving bill dates cuts fees, but won't tackle the overdraft. So sit down and do a budget to find out where you can cut back.

Try piggybanking. Organise incoming cash and move it into bill pots at the start of the month so you're not tempted to spend unnecessarily. Use this technique to make payments – eg, £100 a month – to your overdraft, treating it like any other bill. Read the full Piggybanking Technique.

Avoid the risk with a no-overdraft account

Basic bank accounts provide a no-frills, no-overdraft current account service. You'll still need ID and to be credit checked, though this is mostly to check you are who you say you are...

Top picks include Barclays Cash Card, Co-op Bank Cashminder & Virgin's Essential Current Account. Full info about what you can and can't do with a basic account, plus our top picks in Basic Bank Accounts.

Do you need to pay account fees?

Some people pay a monthly fee because 'premier banking' gives a large overdraft. But add up the costs. If you could shift the overdraft elsewhere, you could get a no-fee account and use the savings to help clear the debt.

Check if you can money transfer your overdraft. If your overdraft's small, you may be able to switch account. If not, you may already have the best deal, and should work to budget and pay off the overdraft.

If you were told the only way to get an overdraft was with a paid-for account, this could be mis-selling. See Reclaim Packaged Account Fees.