The Hunger Site
Feed the starving at no cost to you
Get Our Free Money Tips Email!
For all the latest deals, guides and loopholes - join the 12m who get it. Don't miss out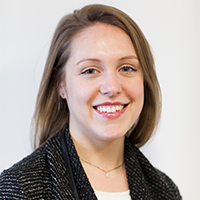 Updated 17 Dec 2015
3.1 million - that's the shocking number of children thought to die each year because of a shortage of food. The World Health Organisation estimates a lack of nutrition's associated with 45% of all child deaths, and according to the United Nations around one in nine people worldwide suffer from hunger - that's some 800 million.
Yet there are ways to feed the starving that won't cost you a penny. One example is The Hunger Site - and there are other similar sites out there too.
In this guide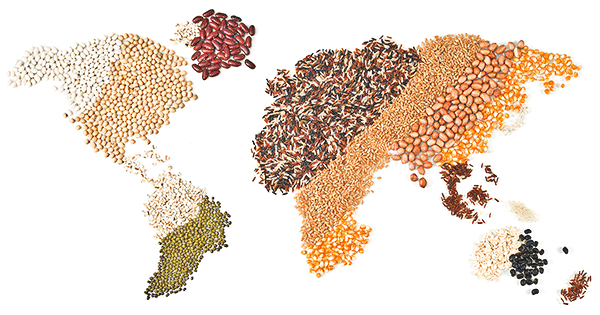 The basics

Click through to www.thehungersite.com and amid a pile of banners you'll see an orange button in the middle of the site's front page. There's an emblazoned message: "Click here - it's free!" Click on this link and its sponsors will then donate some money to charity.
The logic behind this site is brilliant. It's a win-win-win situation for the starving, the internet user and the sponsors. The companies get cost-effective, feel-good public relations, especially powerful when helping to promote ethical brands.
Where does the food go?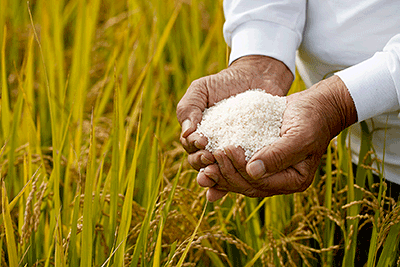 The Hunger Site is a US site, and while two-thirds of the donations go to alleviating hunger in the developing world, one third helps those within the US. Yet clicks from anywhere in the world count.
How it really works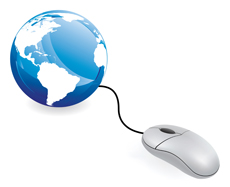 The Hunger Site is a very clever idea. In effect, it's an advertising site where much of the profit is distributed to charity. In actual fact, the organisation behind the site these days, GreaterGood, isn't a charity - it's a profit-making company.
It makes its money by selling merchandise on the back of the site itself. But crucially, all the charity click money goes to feed the starving. And as you don't need to buy anything and the charities themselves confirm they get the cash, who cares?
The mechanics
When we asked The Hunger Site how it works, it told us:
When a visitor clicks the yellow button at The Hunger Site, the equivalent cash value of 1.1 cups of food is donated to The Hunger Site's charity partners by GreaterGood. Every unique daily click is counted and visitors do not have to click through on other ads, nor do any other action on the website, to make this donation.

The Click Here To Give donation is free for the visitor to The Hunger Site and is underwritten by sponsoring advertisements. 100% of the "click donation" for the yellow Click Here To Give button goes to charities listed as partners of The Hunger Site.
Each click generates about 1p. If you want to donate more to charity, you can of course give money yourself. Yet rather than just handing over the cash, check out the Charity Giving guide to find out how to maximise your donations by using Gift Aid and Payroll Giving.
Is it worth it?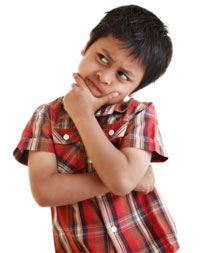 Taking time to click really helps, especially if you do it daily. The Hunger Site offers an email daily prompt reminder service (signing up to it also gives an additional two cups of food).
You can see how many clicks have been made in total each day and month by seeing its results page.
Other sites do it too
The Hunger Site launched in 1999. Since then its parent company has set up sister sites to help support a range of worthy causes, including breast cancer treatment, child health, literacy, the rainforests and animal rescue. These all help in a similar way.
Click the logos below to go through to the relevant site to donate.
Or instead of clicking, play a game
There's also a great website that raises funds for charity by getting its sponsors to make a rice donation for every user it gets - but you've got to play a game to earn it.
Simply click on FreeRice.com and a word will be displayed with four possible definitions.
All you need to do is guess the correct definition. For every word you get right, 10 grains of rice will be donated to the World Food Programme. Plus it's also now possible to change the quiz category to topics including famous paintings, chemistry symbols and more. So if your vocab isn't up to scratch but you're a maths whizz, just change the subject to help you donate faster.
This site is really quite wonderful as you can easily clock up a few thousand grains of rice in 20 minutes - enough to feed a person for several days - depending on how good you are. Plus there's no limit to how much rice you can tot up per day.
It happens in the UK too - make sure you keep up to date
The 'click and give' model has also worked in the UK too, though there has never been a permanent deal available. Previously the charities Whizz-Kids, the National Society for Epilepsy and Water Aid have all benefitted.
Get Our Free Money Tips Email!
For all the latest deals, guides and loopholes - join the 10m who get it. Don't miss out