Mobile contracts
How to escape them early
Get Our Free Money Tips Email!
For all the latest deals, guides and loopholes - join the 12m who get it. Don't miss out
If you're struggling to pay your contract and you're trapped into an over-expensive tariff there are a few things you can try to soften the blow.
This isn't as easy as it was a few years ago and there is no guarantee the tricks will work, but it's worth a try.
In this guide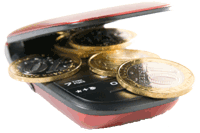 Mobile contracts can last up to 36 months and while landline providers are only allowed to charge administration costs for cancelling contracts, there are no such rules in place for mobile providers.
How to escape your mobile contract
There are a few different ways you can try to escape your contract. Again, remember there are no guarantees they'll work, though it's worth a try.
Shift to a cheaper plan
Most networks have a vast range of tariffs and five minutes spent examining your usage can save a fortune. Use the comparison services listed below to search for the best tariff on your existing network.
Make sure you don't up with fewer minutes or texts than you need though, this will end up costing you more in the long-run.

Most accurate results
For accurate results billmonitor* finds the best tariff by accessing your online bills (doesn't include three or Virgin).
Provide it with login details of your online account and it calculates average usage over 3-6 months to find the best contract.
It assumes your habits won't change, but to ensure you don't go over your tariff minutes (which is expensive) it will pick a tariff very slightly above your needs.
Is it safe to give your login details?
Billmonitor says it follows a robust data security policy which it's outlined to Ofcom, the telecoms regulator and encrypts all users passwords.

Ease, speed & functionality
For ease of use and if you want a quick hit MoneySupermarket* and Omio* come top. Simply pick monthly cost, minutes & texts for the cheapest tariffs.
Crucially you can tell both what handset you want and they'll find cheap deals for it.
MoneySupermarket just pips Omio to the post as it lets you filter deals including data.
Omio doesn't automatically sort by cheapest price so make sure you change the dropdown.
Omio does however let you sort tariff further by phone features, operating system (eg, Android, iPhone or Symbian). You can also sort by network (useful if your coverage is hit & miss), brands & style of phone.

Extra coverage
MobilePhoneChecker covers some smaller networks and retailers that the others don't so it's worth checking too.
It also has an excellent filtering system so you can clearly pick and choose what you want.
It was built by a site user, who has since become part of the MSE team, though it is still operated independently by him, in his spare time.
Read the full Cheap Mobiles guide for more info.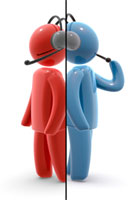 Cancel the cheapest way
If you're still in your contract period, you can port the number to a new provider, but you'll need to pay the monthly fee until the contract ends.
To save, always reduce your package to the lowest tariff you can and either pay it off in one go or let it run until you're out of contract.
Some networks will only allow this once you've had the phone for more than six months or will only allow it once you've passed a certain point in your contract. One well known TV researcher saved £100s by following ths tip.
Here's what each of the big networks will allow:
Can you downgrade your mobile contract?
Mobile network
When you can downgrade
How far can you downgrade?

Orange

After the second half of your contract
To the next cheapest tariff

T-Mobile

You can't downgrade while in contract

-

Three

After the second half of your contract

To the cheapest but you're charged £10

02

After the second half of your contract

To the next cheapest tariff

Vodafone

Anyone on 'Your Plan' can't downgrade, otherwise after 9 months

To the next cheapest tariff

Correct as at March 11
Use unfair contract changes
It's sometimes possible to use changes in contract terms and price increases to escape your contract.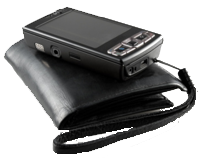 Yet it depends on how big the alteration to the contract is and if you are at a considerable loss from the change. If the change is material then it is possible you could argue to cancel on this basis after giving notice.
However many contracts have a pricing term in them reserving the right to increase prices up to a reasonable threshold (5 - 10%).
This technique has worked in the past, but be prepared to put up a fight.