NS&I Investment Bond
From April, save £3,000 at 2.2% for 3yrs
Get Our Free Weekly Email!
For all the latest deals, guides and loopholes - join the 10m who get it. Don't miss out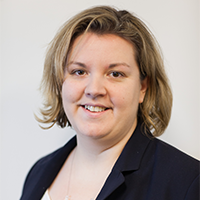 Updated March 2017
From April 2017, you'll be able to save in a new account from Government-backed savings provider NS&I. It'll pay 2.2% interest on up to £3,000 for a three-year fixed term, as confirmed by Chancellor Philip Hammond in March's 2017 Budget.
In a world of paltry savings returns, the Investment Guaranteed Growth Bond account would trump today's standard best-buys at that rate. But it doesn't set the world alight, and could be beaten by some bank account savings rates. We've a brief overview of how the account will work below.
Other top MSE savings guides. You can't get the bond yet, so for now...
Top Savings: Find easy-access and fixed savings accounts
Bank Account Savings: Save small amounts at high interest rates
Start Saving: Which accounts are right for you?
Safe Savings: Find out how to protect your savings
The Investment Bond need-to-knows
Anyone 16+ can save up to £3,000, and interest's 2.2%

The Investment Bond will be open to anyone aged 16 or over when it launches in April 2017 – there are no other restrictions on who can open one. Here's what we know:

You'll be able to open one account per person and save between £100 and £3,000 in it in total.
You can keep adding to the account through the full three-year term until you hit the maximum £3,000. But the sooner you get your money in, the more time it has to earn interest.
You can open a joint account with someone who's 16+, up to a max £6,000. If you've opened a joint one, you can't also open an individual account, and vice versa.
It'll be offered through NS&I, the Government's savings provider.
You'll need to open the bond online – there's no phone or postal option.
It'll be launched at some point from 6 April 2017 – when the next tax year starts – though the date has yet to be announced. You'll have until April 2018 to open one.

We asked the Treasury if this is a one-off, or if there'll be another bond launched in 2018. It told us that while there are currently no plans to offer anything more than this one, it won't rule anything out, and will review whether to offer another nearer the time.

Despite the name, it's a SAVINGS account with no risk, not an investment account

It's an odd name – as you're not actually investing anything. With investments, you normally take some risk, such as buying shares where the value can go up or down. But, in this bond, you're just saving and getting interest on those savings.

Plus, the term 'bond' makes this sound more complex than it is – bonds can be many things. However, in this case all the name means is that it's a fixed-rate savings account, so you get a guaranteed rate for a set time and your cash is (sort of) locked away.

Its rate beats other fixed savings, but bank accounts may beat it

The Investment Bond's 2.2% interest rate means you'll be able to get a maximum £66 a year interest, or £202 over the three years, assuming interest compounds (ie, you earn interest on the interest). Interest will be paid annually – so the bond can't be used as monthly income – though monthly interest would only be a maximum £5.50 anyway.

To compare against standard savings, today's best-buy three-year bond from a UK-protected bank is from Atom Bank and offers 1.9% AER. So, on £3,000 that would give £57 interest a year, or £164 over the three-year term. It's less than you'd get with the Investment Bond, but the Atom Bank account lets you save between £50 and £100,000; so it gives less interest, but on a larger amount.

Also, check whether you can get a better rate in a high-interest bank account. These have variable interest rates, but there's one, for example, that'll let you save £1,500 at 3% interest – so a higher rate, but on a smaller amount. All the bank accounts are easy access so you don't have to lock cash away.

We don't yet know what interest rates three-year fixed savings will have when the Investment Bond launches in April, but we'll do a full comparison in this guide then.

Martin Lewis: 'It's welcome but people won't be whooping'

This NS&I bond isn't the Chancellor's rabbit out of a hat for hard-hit savers, it's more of a mouse.

Over three years it's a max £66 in interest a year, ignoring any compound interest. It's a small improvement on the current best-paying three-year fixed deal on the market. But actually, in the private market at the moment, it's only a marginal improvement.

Certainly any account that beats the paltry rates of interest that we have currently is to be welcomed, but I don't see many people whooping.

You can access the money early for a small penalty so 'locking it away' for three years becomes less risky

The account's designed to hold your money in for three years. The risk of keeping it holed up in one place for so long is as follows:

Inflation could eat into returns. With inflation rising, and forecast to hit 2.4% later in 2017, an account earning you 2.2% would actually be eroding the value of your money. But, if it remains one of the highest-interest savings account out there, and you're happy sticking to cash savings, it'll be one of the better ways to protect your cash from inflation.
Interest rate rises could mean the account's no longer any good. While rises appear a way off, in such a volatile economic climate, no one knows what'll happen.

But, the fee for early access isn't too severe. You'll be able to access your money for a penalty equivalent to 90 days' interest. On the maximum £3,000 investment withdrawn after a year, you'd sacrifice just over £16 of your total £66 interest. So that'd be the cost to move it to a better-paying account, if one came up.

Most people won't pay tax on the interest

In the past, NS&I has had several tax-free accounts, such as its inflation-linked savings, or premium bonds. But, the Investment Bond, like last year's Pensioner Bonds, will be taxable.

However, interest from the Investment Bond will be paid gross (ie, without tax taken off) as with other savings. For most, the interest will be covered by your personal savings allowance.

Under the allowance, basic-rate taxpayers can earn £1,000 in savings interest without paying tax on it and higher-rate taxpayers £500 (additional-rate taxpayers don't get an allowance). That means if you'll earn less interest in total than your allowance (including Investment Bond interest), you won't pay tax on it.

If interest from the Investment Bond combined with that from other savings takes you over your personal savings allowance, HMRC will collect any tax you owe through PAYE or self-assessment.

Your savings are safe in the Investment Bond

This bond is operated by NS&I, which rather than being a bank, is backed by the Treasury. This means you get 100% safety for your cash (well, unless the UK itself went bust, in which case we've all got bigger problems). Read the full Are Your Savings Safe? guide.

Like Pensioner Bonds, the Investment Bond is a sop to hard-hit savers

Like 2015's Pensioner Bonds, the launch of the Government's Investment Bond is its way of trying to give something back to savers hit by more than eight years of base rate cuts. Unlike Pensioner Bonds, though, the Investment Bond is open to anyone aged 16 or over – meaning the Government's now giving something back to anyone of almost any age who's been hit by spitworthily low rates.