Cheap DVD Rental
How it works and the top DVD rental websites
Get Our Free Money Tips Email!
For all the latest deals, guides and loopholes - join the 12m who get it. Don't miss out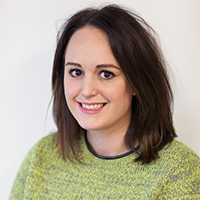 Tara | Edited by Steve N
Updated 6 Jun 2016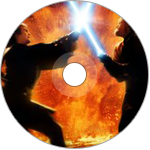 Until recently, renting DVDs online was the best way for couch potato movie buffs to get their hands on Hollywood blockbusters. But online streaming's changed all that, revolutionising the way we watch films at home.
It is still possible to rent DVDs online though, and while it's less convenient and rarely cheaper, you won't have to rely on your broadband connection. Even better, you'll have access to a much wider range of films - perfect if you know your Haneke from your Hitchcock and your Fincher from your Fellini.
In this guide...
Want to stream movies and TV online? Whether it's the latest blockbuster or a must-watch TV series like House of Cards or Downton Abbey, you can watch online via (entirely legal) streaming sites - and you can even watch for free if you get a trial. See our Watch Movies & TV Online guide for more.
DVD rental vs online streaming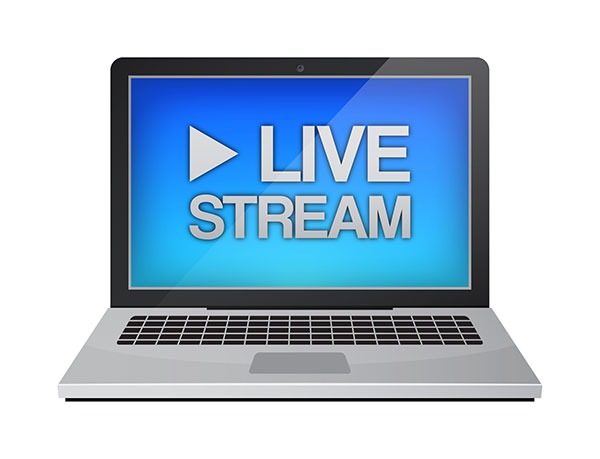 If you're planning to rent a movie for a night in, you've got a choice - either renting a DVD or streaming the film online.
Of the £2.24bn spent last year by people watching movies at home, just 3% went on DVDs or Blu-ray, according to the British Association for Screen Entertainment- and that includes both renting online and from the dwindling number of rental shops.
These days the market has moved online, and it's easy to see why. Online streaming services let you instantly download an unlimited number of TV shows and films, including some new releases, for around £6 per month. (In fact, make the most of the free trials out there and you could end up glued to your sofa for hours without paying a penny - see our Watch Movies & TV Online guide for more.)
Yet there are advantages to renting DVDs, particularly if you're a real cinema buff or your internet connection's not great. Here are the pros and cons:
Watch films online
Sign up online and start streaming movies straightaway. Can watch on laptops, PCs, mobiles, games consoles and TVs.
Online DVD rental
Online DVD rental companies post you your chosen films. You send 'em back in pre-paid envelopes.
How does online DVD rental work?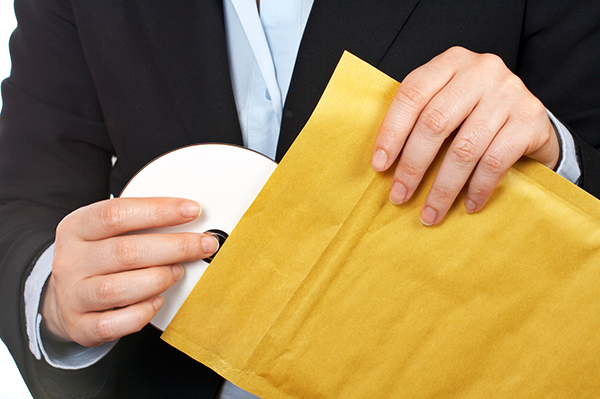 You pay by monthly direct debit and build a wishlist of titles in a 'rental queue'. When the films become available, the company posts them out. After you've watched them, you simply send them back in pre-paid envelopes.
It's especially good for small children. As any parent who's ever watched Frozen will know, wee ones often like watching the same film on a loop for weeks. Because online rental DVDs can be held for much longer, it saves you buying a film they'll quickly outgrow and never watch again.
There are two types of package to choose from. With both you can keep films as long as you like, without late fees.
Unlimited. Watch as many DVDs as you like - but you can only have a certain number out at any one time.

Limited. You can only take out a certain number of DVDs each month (and only hold a certain number at any one time).
When picking your rental list, keep in mind big new releases are often oversubscribed, so DVD companies will send out less popular films first. Don't fill your rental queue with hundreds of films you don't want to watch.
Your monthly rentals - use 'em or lose 'em
It's important to remember postal DVD rental involves signing up to a monthly direct debit. The money drips from your account, whether you watch or not, and it can quickly add up - if you're paying £7 per month, that's £84 a year.
If you always rent more than one film per month, then online DVD rental - or a streaming service - could be a winner. If not, it might not be worth it.
Should you pay-as-you-go?
Since Blockbuster disappeared from the high street after its collapse in early 2013, the number of pay-as-you-go DVD rental options has shrunk. If you really only want to watch the occasional movie though, look at the following:
Local independent video rental stores. Blockbuster was the last nationwide rental chain, but there are a handful of independent shops still in action - for example DVD Knights in Manchester. Try searching Yell.com for your closest.
Of course, if you want to stream movies on a pay-as-you-go basis there are lots of options to choose from - the big names include TalkTalkTV (formerly Blinkbox), iTunes, the Sky Store* and Wuaki.tv. For full info see the Watch Movies & TV Online guide.
The top DVD rental websites
Once there were lots of different online DVD rental companies vying your business, but now the market has shrunk, and there are just two key players: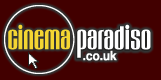 The independent online DVD and Blu-ray rental service Cinema Paradiso first launched in early 2003. With over 80,000 titles, including 120 new releases and an extensive world cinema catalogue, it's the best bet for those who want plenty to choose from. Recent films include Spotlight and The Big Short.
How much? It offers four different subscription packages, but only one has a free trial (make sure that it receives your DVDs before the end of the trial or you may be charged). See the table below:
Cinema Paradiso packages compared
Package
Cost
2 disks at a time, limited to 4 a month (no rollover & no free trial)
£6.98/mth
2 disks at a time, limited to 6 a month + 14 days free trial
£9.98/mth
2 disks at a time & unlimited amount per month (no free trial)
£14.98/mth
3 disks at a time & unlimited amount per month (no free trial)
£19.98/mth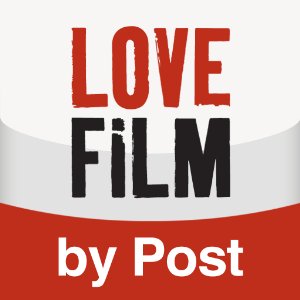 Amazon bought Lovefilm, the grandaddy of online DVD rental sites, in 2011. Since then the streaming service Lovefilm offered has been hived off and rebranded as Prime Instant Video - but Lovefilm by Post* still exists if you want to rent DVDs or Blue-rays the old-fashioned way.
The site has over 80,000 titles to choose from - recent movies include Spectre and Room, while the Walking Dead and Game of Thrones are among the TV shows on offer.
How much? Amazon's recently increased the cost of its packages for new and existing customers. Despite it's focus on streaming, these are the current DVD rental options available :
2 rentals per month, keep 1 disc at a time: £4.99/mth
4 rentals per month, keep 1 disc at a time: £8.99/mth (£7.99 if you have Prime)
Unlimited rentals, keep 2 discs at a time: £11.99/mth (£9.99 if you have Prime).
Tart to get it for free
Both of the DVD firms above offer free trials in a bid to reel you in - as do many streaming services. Done right, this can add up to weeks of free movies. Simply sign up, grab the free trial, use it, then cancel.
Tarting isn't for the forgetful, undisciplined or inattentive though. Bad tarts can end up with multiple direct debits dripping out for unused rental - so only do it if you know you'll remember to cancel.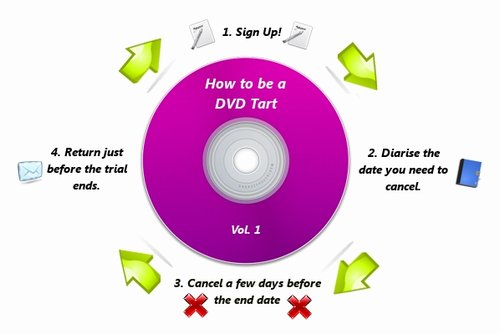 When tarting, always read terms and conditions carefully, as they can be harder to decipher than the ending to Inception. Remember, it's usually one trial per household.
Here's the lowdown on the trials offered by LOVEFiLM by Post and Cinema Paradiso.
Free DVD rental trials
| Package | Trial length | Package | How to cancel |
| --- | --- | --- | --- |
| LOVEFiLM by Post* | 30 days | 1 disk at a time, four disks per month | Fill in online form and return DVDs before end of trial. |
| Cinema Paradiso | 14 days | 2 disks at a time. Max 6 a month, with no rollover. | Fill in online form and return DVDs before end of trial. |
Is it ever worth buying DVDs?
The short Money Saving answer to this is...no. It's often possible to buy new releases before they become available to rent, and it's sometimes tempting to cough up a bit extra.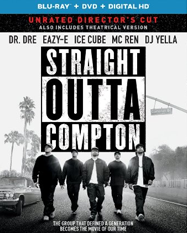 But it rarely makes financial sense to buy a DVD. A new or recent release like The Martian or Straight Outta Compton can cost at least £10 new; on Blu-ray, a new title will cost £15+. At those prices, unless it's going to be a constant rewatch you're much better off renting - and renting again if you want a second viewing.
It's also worth noting that in recent years the amount of time between a film being shown on cinema screens and being available to rent has dramatically dropped.
In 1998, the average was six months. In 2012 it fell to just three and a half months - and now it's not unusual for a film to be out on DVD just a few weeks after its initial cinema release.