60 seconds

on testing your broadband speed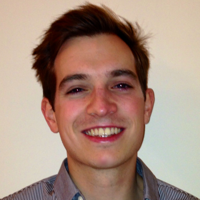 Updated 15 May 2017
Many don't get anywhere near the advertised speeds of their broadband packages. If your internet's snail-paced, here are four tests to check what you're actually getting – and what you could be getting.
The four tests are the 'Actual Speed Test', the 'Line Speed Test', the 'Covet Thy Neighbour's Broadband Test' and the 'Minimum Guaranteed Speed Test'.
My broadband provider promised speeds of up to 17Mb, but I'm not even getting close – what's up with that? Advertised speeds are exactly that – "advertised". According to the rules only 10% of customers need to get a certain speed for it to make the headline (though this could change to 50% soon). Yet if you were sold "up to 17Mb" broadband but you're struggling to get 3Mb, that's clearly not good enough.
How can I find out what I really get? Your first port of call is to carry out a free 'Actual Speed Test' (Test 1) – there are a few to choose from. Broadbandchoices' speed tester* is popular, while Ookla's Speedtest.net is an MSE Forum favourite. There are also uSwitch's broadband speed test* and MoneySupermarket's broadband speed test* – try a few to get an accurate range of results.
I swear it's slower in the evening... When testing, check speeds at different times of the day for a full picture. If it's slower at certain times then it's likely your provider is using 'traffic shaping' – prioritising certain connections – to manage bandwidth at busier times.
I'm moving home. How can I find out how fast the broadband will be in my new digs? You can't – not exactly, anyway. But you can get a good idea. Regulator Ofcom has a one-stop telecoms coverage checker app (which also covers mobile signal), so you can see the approximate speeds at any given postcode. Let's call this the 'Line Speed Test' (Test 2).
Take the results with a pinch of salt though, as these aren't speeds you'll actually get. They're averages calculated according to what providers reported was the maximum speed capable down the line in June 2016. Many factors will slow this (using Wi-Fi and distance from the router, how many people are connected at the time etc).
Furthermore the app doesn't account for whether someone has a standard or fibre package – the 'standard' and 'superfast' estimates it gives are just based on actual recorded speed. So don't use it to choose a type of package, just for an indication of performance from one property to another.
Ned Flanders says his internet's blazing fast – shouldn't we get the same? The single biggest factor that affects speed is the distance between your home and the telephone exchange, as signal tends to weaken as it travels further down the line. For comparison, it's possible to find out what others in your area are getting. We'll call this one the 'Covet Thy Neighbour's Broadband Test' (Test 3).
Type in your postcode and uSwitch's StreetStats* will show the actual speeds those in the area are getting in their home, broken down by provider. It's not exhaustive, but it should arm you with enough info to kick-start a serious conversation with your provider if you're getting much slower speeds than others are.
So, what are my rights if I'm getting speeds far slower than expected? Under consumer law you can cancel your contract up to 14 days after signing up, but often you won't even have the broadband up and running by then, so that's not much help.
However, most major providers have joined a voluntary code of practice which means they'll provide customers with a tailored speed-estimate before sign-up. If you experience speeds "significantly below" that, you should contact your provider and complain – if the provider isn't able to rectify the problem, you should be able to leave your contract penalty-free as a result (and with most firms, anytime during the contract).
The fact providers have signed up to the code doesn't guarantee they'll follow it. But Ofcom says it expects them to "honour the letter and spirit of the code", and it'll be monitoring compliance.
What's "significantly below"? The benchmark is the speed achieved by the bottom 10% of other customers with "similar line characteristics" (ie, in an area with similar infrastructure and distance from the exchange). And importantly, the speed taken is the one recorded on the line by your provider – NOT what you're getting via Wi-Fi in your home. Contact your provider for this – effectively it's a 'Minimum Guaranteed Speed Test' (Test 4).
I'm getting nowhere with my provider... Whether your broadband company is signed up to the code of practice or not, you should always call up and try to resolve things with it directly. If that doesn't work, go through its official complaints procedure.
The free complaints handling tool Resolver* can help you with your complaint. Alternatively, you can do it yourself.
If after eight weeks the response you've got isn't up to scratch you can go through an alternative dispute resolution (ADR) scheme (or Resolver can do this on your behalf). These are independent schemes which can investigate the complaint – if they find in your favour, they can order the provider to pay out compensation for any loss you may have suffered.
What can I do to increase speeds? There are things you can try, like using a powerline kit or installing a wireless booster. For full info plus lots more tips see our Boost Broadband Speed guide.