Free or Cheap Airport Lounges
You don't have to fly first or business for airport lounge access
Get Our Free Money Tips Email!
For all the latest deals, guides and loopholes - join the 12m who get it. Don't miss out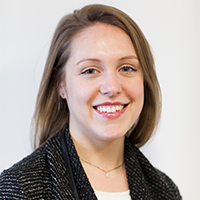 Sally | Edited by Guy
Updated July 2018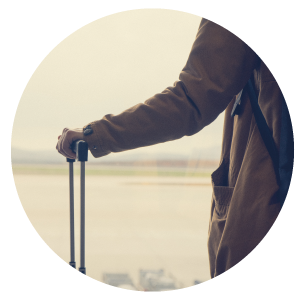 Holidays are great – airports can be anything but. Rather than put up with the chaos, you could try free or cheap airport lounges – hospitality areas where you can put your feet up and enjoy a coffee or food before you jet off.
Now, we know lounge access isn't always MoneySaving. However, if you're going to do it anyway, read on for top tips to see if you can cut the cost and start your travels in comfort, without paying through the nose for first or business-class.
10 airport lounge tips, including...
You don't always need to fly business or first to relax in a lounge – and when you're in, standard facilities and some food tend to be free
Lounges at airports are often seen as reserved for those who can afford luxury travel. True, to get into an airline lounge run by the likes of British Airways, Virgin Atlantic etc, you often need a business or first-class ticket – or to be a serious frequent flyer.
But there are also airport lounges, usually run by companies that own lounges in terminals, such as No1 Lounges and Swissport (which runs Aspire Lounges). These are open to all, regardless of ticket class, and as we explain below you can often buy one-off passes or even get in free.
It's airport lounges that this guide is mostly focused on, given airline lounges are usually reserved for business or first-class passengers.
Whichever type of lounge you're in, food and drink is usually free. You may also be able to shower or watch TV, read a paper and charge your devices in peace and quiet. Sometimes you have to pay for the really high-end stuff such as a haircut or massage.

Not all lounges have spas and champagne
As a general rule, airline lounges tend to beat airport lounges but it's not a universal rule, especially as quality can vary and be a matter of opinion. We'll start with airport lounges as these may be more accessible.
Airport lounges – relaxing, but usually not as luxurious as those run by airlines
Here, not all offer five-star treatment, but they can still be a good escape from the airport hustle and bustle.
For example, at Gatwick's Aspire Lounge you can pick up a newspaper or magazine while enjoying a drink at no extra cost (including beer and wine) and snacks including pasta, fruit and pastries.
To work out whether it's worth paying for a lounge, check out reviews from TripAdvisor* and sites such as Lounge Buddy or SkyTrax. Let us know your experiences too, by posting on our airport lounge forum thread.
Here are some of your favourites so far:
Used No1 Lounges at Heathrow T3 over Xmas. £20 to enter, good lounge. - Alex via Twitter
The lounge at Malta airport is fantastic. Small but perfectly formed. - CV via Twitter
The Mastercard airport lounge at Prague – it's amazing. - Maureen via Facebook
While not the norm, not all lounges are worth the money. For example, according to MSE Sally, the Wingtips Lounge at New York's JFK is nothing to shout home about. Though if you've a free pass, it's not too bad.
Airline lounges (from BA, Virgin etc) – home of top-end luxury

Here, you're more likely to find fancy spas, manicures, showers or bubbly – as well as free food and drink, and a place to relax. Yet airlines sometimes have tiers of lounges, usually something like:
First or upper-class lounges: Access to these superior lounges is only usually allowed if you have the relevant ticket, or if you hold elite frequent flyer status.
Business-class lounges: For people with a business-class ticket or with high or elite status on that airline's frequent flyer programme. Usually very pleasant but without the gold-plated touch of a first-class lounge.
While there can be differences between these two types of lounge, even within a category facilities can vary. For example, the British Airways business-class lounge at San Francisco Airport has showers but the Dubai one doesn't.
And as a general rule, airline lounges tend to be better at airlines' main hubs as that is where they plough most of their investment in. This is likely to be at their home airport or somewhere they fly a lot. For example, the BA and Virgin lounges at Heathrow are highly rated.
When outside of an airline's main hubs, you may be moved to a lounge run by another airline.
How to find lounges – and what they offer
Nifty website Lounge Buddy lists thousands worldwide, the services they offer and which you can pay to get into.
However, it doesn't list them all but it's as good as we've come across.
Check out what you can expect in MSE Anthony's video
MSE Anthony recently visited the No1 Lounge at Gatwick and was impressed – he ate, drank and got to chill out watching Netflix using the free Wi-Fi. While he didn't have all the usual video equipment with him, he snuck a few candid shots on his iPhone to give you an idea what it's like – see the short video below.
Get Martin's Free Money Tips Email
For the latest MoneySaving tips, join the 12m who get the weekly email.
Two free airport lounge passes with Amex Gold
Successful applicants can take full advantage of the Amex Gold's perks – you don't even need to spend on it to get the passes. The lounges you can access are airport lounges, not high-end airline ones and again facilities can vary, so check reviews beforehand.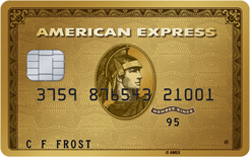 Two free lounge passes plus a voucher worth £100
The Amex Preferred Rewards Gold* credit card is a good option for frequent flyers. If you're accepted for the card you'll get membership for the Lounge Club scheme. It gets you two free visits a year to its affiliated lounges (see which lounges you can use), which you can use for yourself or a guest.
Plus spend £2,000 within the first three months and you'll get a bonus 20,000 rewards points on top of the normal 1 point per £1 spent. The bonus is equal to £100 in vouchers, 20,000 Avios points or Virgin Flying Club miles, and more.
How do I get into a lounge and how long can I stay?
You can't book a space, you simply rock up and can stay for a maximum of three hours. While this means you can be flexible, the risk is the lounge is full when you get there, though this is rare.
Need-to-knows
It's fee-free in year one, £140/yr after. To avoid paying, remember to cancel before year two starts.
You can only use your Lounge Club membership if you still hold the Amex. Additional guests or visits are £15 each, charged to your Amex.
You earn 1 point per £1 on standard spending, 2 points per £1 with airlines or in a foreign currency. Bonus points can take a month to hit your account, though we've seen 'em applied on the day you hit the trigger.
When points hit your account, you can convert them into vouchers for Amazon, M&S, PC World and more, though retailers vary. Gift cards sent by email are usually instant.
If you convert them to frequent flyer or hotel points, transfers can take up to 10 working days.
You can also use points to pay off purchases, like cashback. However, you receive slightly less than in vouchers: 1,000 points give £4.50 cashback vs £5 in vouchers.
Always carry a back-up as Amex isn't accepted everywhere.
Make sure you repay IN FULL every month or you'll pay 22.9% interest, which'll quickly wipe out the rewards gain. The easiest way to do this is to set up a direct debit to repay in full.
Stats box
Rewards: 1 Membership Rewards point per £1 (plus 20,000 bonus points)
Min spend: £2,000 for bonus | Card issuer: Amex
Annual fee: No fee in year one, but £140 from year two onwards
Rate: 57.6% representative APR (incl fee, 22.9% interest on purchases; Official APR Example)
Min income: N/A
Additional questions
What rewards can I get from this card? We've analysed how much you might get back from different levels of spending...
Annual overall spend
£3,000
£5,000
£10,000
£20,000
Points earned, incl bonus
24,500
27,500
35,000
50,000
Converting to vouchers
£100*
£125*
£175
£250
Assumes 50% of spending on air travel and abroad and 50% elsewhere
* = doesn't use the entire points total
How can I further boost points? You get a 10,000 points bonus on the anniversary of taking out the card if you've spent more than £15,000, but remember if you keep the card into a second year, you'll pay the £140 annual fee.
You can also boost your points by getting a supplementary card (for a partner/friend), whose spending will then earn points. The first card is provided free, though any more will cost £45.
Plus, if you have a friend who has the card, get them to recommend you, and both you and they get 2,000 bonus points.
Alternatively, there is sometimes cashback available – See our Top Cashback Sites guide for more information.
One-off airport lounge passes worldwide from £20ish – it could cost less than food, drinks and airport snacks
If you can get a cheap pass, and the facilities are decent, it could work out cheaper than a meal, drinks and snacks at the airport which could cost about £20ish anyway.
You can buy passes through general holiday sites such as Lounge Pass*, Holiday Extras* or Lounge Buddy to get into airport lounges worldwide. Or you can book directly with lounge operators such as No 1 Lounges* or Executive Lounges by Swissport.
However, do weigh up the cost – lounge access is a luxury but if you are going to do it, make sure you get a good lounge at the best possible price.
No one site is cheapest as it can vary by location, so it's best to try them all in case one is cheaper. (Swissport's Aspire Lounges says if you find one of its lounges cheaper on another booking site – including any offers, vouchers or discounts – it'll match the price.)
If you can't find a lounge you're looking for via these links it's best to check directly with the airport you're visiting.
Typical prices of airport lounge passes
Passes booked in advance typically start from about £20 but in general, it varies depending on the lounge you book – the better the facilities, the more expensive it is. We've seen some that cost more than £40. It's usually more expensive if you walk in on the day. However, prices don't tend to change by date.
Children are allowed in many lounges, though check first. Under-twos are usually free; older children are charged a discounted rate.
The lounges aren't usually up to the same standard as the airline ones, but some come close. The No1 Lounge at Heathrow Terminal 3 has showers and prosecco included in the entry cost. There's a spa and 'pod' bedrooms but you need to pay extra for them.
UK lounges: What do they cost and what facilities do they have?
We've detailed a sample of what facilities you can expect at the following lounges, and what the basic entry price is. All include charging points, Wi-Fi and seating.
Airport and terminal
Lounge (1)
Facilities included in price
Cost (2)
Chargeable extras
Belfast
The Causeway Lounge
Hot and cold buffet food, drinks including wine, beer and spirits, televisions, magazines and newspapers.
£25 per adult, £14 child
-
Birmingham
Aspire Lounge
Hot and cold buffet food, drinks including wine, beer and spirits.
£22 per adult, £17 child
-
Gatwick North
My Lounge
PlayStations and iMacs, magazines and newspapers, snack food, drinks including wine and beer.
£20 per adult, £12 child
-
Gatwick South
No1 Lounge
Access includes fast-track through security, magazines and newspapers, made-to-order hot and cold food, table service, drinks including prosecco.
£32 per adult, £18 child
-
Glasgow
Aspire Upperdeck Lounge
Games consoles and choice of DVDs, snacks, drinks including beer, wine and spirits (max four alcoholic drinks per person).
£22 per adult, £16 child
-
Heathrow T2
Plaza Premium
Showers, magazines and newspapers, tapas bar plus buffet food, drinks including beer, wine and spirits.
£35 per adult, £24.50 child
Spa treatments, 'private resting suites'
Heathrow T3
No1 Lounge
Showers, magazines and newspapers, hot and cold buffet food, drinks including beer, wine, prosecco and spirits.
£32 per adult, £18 child
Spa treatments, 'pod' bedrooms
Heathrow T4
SkyTeam Lounge
Showers, magazines and newspapers, massage chairs, day beds, PlayStations, hot and cold buffet food, drinks including beer, wine and spirits.
£30 per person
Wellness centre with showers and spa treatments
Heathrow T5
Aspire Lounge
Magazines and newspapers, hot and cold buffet food, drinks including beer, wine and spirits.
£35 per person
Showers
Manchester T1 and T2
Escape Lounge
Hot and cold buffet food, drinks including wine, beer and spirits.
£24-26 per adult, £18 child
-
Manchester T3
1903
Access includes fast-track through security, hot and cold buffet food, drinks including wine, prosecco, beer and spirits.
£35 per person (adults only)
-
Stansted
Escape Lounge
Hot and cold buffet food, drinks including wine, beer and spirits, books, magazines and televisions.
£25 per person
-
(1) There may be other lounges to choose from but we've only picked one from each terminal or airport. (2) If you book in advance. You may be able to use frequent flyer points.
How to book your spot in a lounge
When you buy a pass you usually pick the time you want to use the lounge so you know you can definitely get in. You don't have to book far in advance, though they can fill up if you don't.
How long can I stay?
Once in, you're usually allowed to stay for three hours. Aspire, however, says if your flight is delayed you can stay till it leaves.
Can I pay to get into an airline lounge?
The answer is often 'no', eg, BA and Virgin say you can't.
However, you may occasionally have luck – do a search on lounge specialist Lounge Buddy to see which ones you can book before you get to the airport, though it's always dependent on whether they've space at the time you go.
You won't always be able to book; some are 'walk-up' only (so you pay at the lounge desk when you're there) – for example, the Delta lounge at JFK. Lufthansa, TAP Portugal and United Airlines also allow you to pay for access at some of their lounges, as long as they're not full.
If you can, though, they don't come cheap. We've seen lounges at $60 (approx £46 at current rates) in the US, for instance.
Frequent airport lounge user? Consider annual membership
Unlimited membership to airport lounges (so not the posher airline ones) costs about £230-£270/year.
When paying, you become a member of a scheme which tends to run dozens or hundreds of airport lounges. And when you're a member you can take a guest, though they often pay each time.
With each individual pass costing from £20 per person you'd need to use a lounge more than once a month to break even.
We've rounded up some membership costs below, but do check the airport lounge reviews before signing up and let us know your feedback.
Membership
Locations
Cost for unlimited access
Cost per adult guest and child over two (under-twos are free)
Priority Pass*
1,200+ worldwide
£233/yr via our link (£260 usually)
£15
Dragon Pass
About 900 worldwide
£268/yr
£16
Executive Lounges by Swissport
About 45 mainly across the UK, Canada, Denmark and the Netherlands
£260/yr for Aspire or Swissport lounges,
£400/yr for AspirePlus
One guest included, others charged at standard rate. Children not allowed in AspirePlus lounges.
Lounge access is included with Barclays and NatWest premium bank accounts
Packaged bank accounts usually have a monthly fee, but they come with a host of perks which can make them very good value for money. Typically they include travel insurance, mobile insurance and breakdown cover, but some throw in other benefits such as airport lounge access too.
The accounts below don't make it into our Packaged Bank Account top picks, and they're not worth getting for the airport lounge access alone. But if you have one of these accounts, or are planning to get one anyway, the lounge access is a good extra perk.
Packaged bank accounts with airport lounge access
Barclays Travel Plus Pack costs £15.50/mth and gives you six free lounge visits a year from a choice of 800 lounges, but you'll need to register to get lounge access. You can do this via phone or online banking. You also get family travel insurance and UK and European breakdown cover.
The NatWest Reward Black account costs a hefty £28/mth, and to be eligible you need an income of at least £100,000, £100,000 in Natwest savings or investments, or a £500,000+ NatWest mortgage. Priority Pass airport lounge membership is included with this account, giving you access to over 1,000 lounges.

There's no limit on the number of times you can use the lounges in a year, but you'll need your membership card on you. Other perks which come with the account include worldwide family travel insurance, mobile insurance, UK and European breakdown cover and a concierge service.
The Co-op Privilege and Privilege Premier accounts aren't available to new customers, but if you have one of them, you'll get membership of Dragon Pass and four free lounge passes a year, with additional passes costing £15. You also get other perks such as travel insurance and mobile insurance. For more info, see the full list of benefits.
You can use frequent flyer points to get discounts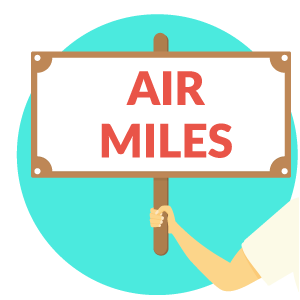 Virgin Atlantic's Flying Club offers discounts for its members on No1 Lounges. When we looked, the lounge at Heathrow Terminal 3 was £32 booked direct and £25 booked via Virgin Atlantic (you need to enter a membership number but you don't need to use any points).
If you collect Flying Club miles, you get 350 miles per booking. Full info's on the Virgin Atlantic website.
Get Martin's Free Money Tips Email
For the latest MoneySaving tips, join the boo12m who get the weekly email.
Use your charm, wit and charisma and ask for access – the worse they can say is no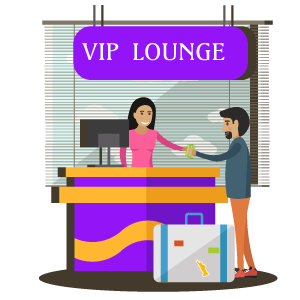 Anyone familiar with MoneySavingExpert.com knows we love a good haggle, whether it's on the high street or with your broadband/mobile/breakdown provider. But it's not limited to those areas.
If you're on your honeymoon or celebrating a special anniversary or birthday, dress well, be polite and ask nicely at check-in to see if they'll let you have a couple of airline lounge passes. It's more likely to work if there are only one or two of you rather than a big group.
They may well say no, but why not try? And while you're at it, why not be cheeky and ask if they'll upgrade the flight for you too?
Also have a think about whether you know anyone who works for the airline – you could try to get an upgrade that way.
We'd love to hear if you managed to get into a lounge this way so let us know in the forum.
Log your frequent flyer number on all flights – fly with work and you may hit elite status and get free access
Whenever you book flights, make sure you include your frequent flyer number, if you have one (and the airline accepts it).
Elite flyer status isn't easy to get but some do manage it. To get it, you have to take a significant number of flights annually – sometimes 50.
For each flight, you get tier points which added together can take you up the tiers. Reach certain tiers and you'll be given perks such as airport lounge access. For example, fly 50 times a year to hit silver tier membership with BA's Executive Club, and you get lounge access.
It is often only frequent business travellers who earn elite status though. If that's you, make sure the person responsible for booking your travel has your frequent flyer details.
You can also earn points or miles on partner airlines under the same scheme, which could add to your stash, so check before you fly.