Armitage Pet Care Deals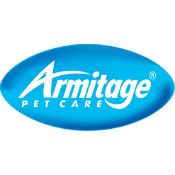 We don't currently have any Armitage Pet Care deals.
Latest Expired Deals
Recall: Armitage cat & dog flea/tick drops

If you have one of the products, don't use it on your pets

Pet products manufacturer Armitage has issued an urgent safety warning and product recall of its flea and tick treatments for cats and dogs because an "unknown quantity" contain permethrin.

Permethrin is a chemical used widely as insecticide, but to cats it is extremely dangerous. It can cause severe and even fatal poisoning, so the company says if you have any of the products below do not use them on your pets.

Armitage is recalling the following products:

Armitage Pet Care flea drops for cats and kittens
Armitage Pet Care flea and tick drops for dogs

If you reckon you've got one of the products named above, the company says return it to where you bought it from.

Alternatively, contact John Tharratt at Bio-Tech Solutions Ltd, the manufacturer behind these Armitage products. You can either call 08704 450 154 or email JTharratt@btsl.uk.com.

No other Armitage Pet Care products are thought to be affected.

For more info on the dangers of permethrin to cats, and why dog flea treatments should never be used on cats, see the International Cat Care website.