Bosch Deals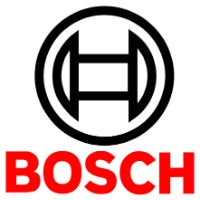 We don't currently have any Bosch deals.
Latest Expired Deals
Product recall: Bosch & Neff built-in gas hobs

Gas leak safety warning. Check your hob isn't affected

Home appliances brands Bosch and Neff are recalling two specific models of built-in gas hobs, which may be unsafe to use due to a faulty connector that could cause a gas leak.

Only the following two models are affected:

- Bosch NGU4151DB (produced Jan 2009 till Oct 2011).
- Neff T20S31N0 (produced Jan 2009 till Oct 2011).

Because of potential damage to installed gas connectors, Bosch and Neff have said, in certain circumstances, gas can escape in an "uncontrolled manner" and could pose an explosion risk.

The brands' parent company, BSH, is offering a free replacement of the gas connector by an authorised engineer. It says you should turn off the gas supply to the hob until fixed. For further help, see its online guide or call BSH on 0800 0287 260.

No other models or other Bosch/Neff appliances are known to be affected.