Brioche Pasquier Deals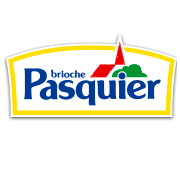 We don't currently have any Brioche Pasquier deals.
Latest Expired Deals
35p off Brioche Pasquier bread

Click & print coupon for any French bakery product

Enter your details to receive a 35p off coupon for Brioche Pasquier on any of its French bakery products. Only one print per person, valid most major supermarkets that stock the products.

You'll need to sign up with your name and email address to get the coupon and it'll be emailed to you (so check your spam if it doesn't come through).

40p off Brioche Pasquier

Printable voucher for discount at Sainsbury's

Register with MyMail and print the coupon to get 40p off any Brioche Pasquier product at Sainsbury's. Valid until Thu 30 Jun.