Cheap iTunes Deals
£25 of iTunes for £20 at Asda
Get Our Free Money Tips Email!
For all the latest deals, guides and loopholes - join the 12m who get it. Don't miss out
This is a rundown of the current best iTunes gift card offers and how to max their value.
These promotions come and go so if you need them, stock up while they're cheap.
Current Deals
£25 of iTunes for £20 at Asda
Until Wed 26 Dec 2012, you can get a £25 iTunes card for £20 online. Go to Asda Direct*. (warning it says it costs £25 but if you look at the green box a little lower down on the left you'll see the reduction).
You'll get an email with the code to use at iTunes within 48 hours..
iTunes: fab for apps but music can be cheaper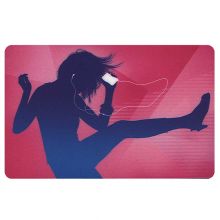 If you have an iPhone and regularly buy applications, these are the best use of the giftcards as the apps are exclusive to iTunes and can't be bought cheaper elsewhere.
However if you're buying music don't assume iTunes is cheapest, often it isn't. Use MSE's MP3 comparison site TuneChecker.com to search through the list of singles and albums you're looking for and only use your giftcard on the ones where it's cheapest.
Non-iPod users can use iTunes
It's worth remembering iTunes can be used by anyone with an MP3 player. It doesn't have to be an Apple branded one, just follow the rules above for making sure you're getting the best value from it.

£25 of iTunes for £12.50 Tesco vouchers
Online voucher exchange
If you have £12.50 in Tesco Clubcard vouchers, you can convert them to a £25 iTunes spend via Tesco Clubcard rewards*.
Be quick if you want one though as you have till noon on Thu 20 Dec 2012 or before 1,000 vouchers go. The Tesco vouchers must be redeemed by Mon 31 Dec 2012 but the actual iTunes gift card has longer validity.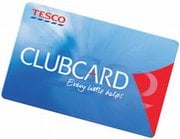 While worth 1p in store, Clubcard points' values are up to quadrupled when converted to Tesco Clubcard Rewards Vouchers.
These include days out, magazine subscriptions, holidays, etc, including an Alton Towers ticket for £11.50 of points, or a year's Company mag subscription for £8. 
See the Reclaim Lost Tesco Vouchers deal guide for more info.
Get Our Free Money Tips Email!
For all the latest deals, guides and loopholes - join the 10m who get it. Don't miss out
Get MP3s for FREE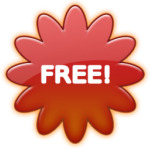 There are masses of free MP3s available, given away by artists, record labels and retailers to promote sales. Tunechecker.com has a full list of free MP3s. Here are a few:
Olly Murs feat Flo Rida, Troublemaker
Paloma Faith, Black and Blue
Damon Albarn, Apple Carts