Cheap tablets
iPad alternatives, incl Samsung, Google & Microsoft tablets
Get Our Free Money Tips Email!
For all the latest deals, guides and loopholes - join the 12m who get it. Don't miss out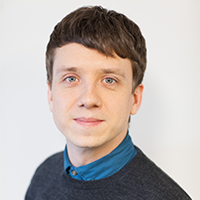 Anthony and Steve B
Archived 21 Aug 2015
Tablets are great, but they don't come cheap. Our guide is a rundown of the most sought-after and cheapest tablet deals, including the Kindle Fire HD6, Samsung Galaxy Tab S2, Microsoft Surface 3 and the Google Nexus 9.
When it comes to choosing one there's a lot to consider, like screen size, storage, web access, and of course, price. If you're not sure which device to go for, read our FAQs.
Or, if it's an Apple iPad you're after, read our Cheap iPads guide for best buys.
As always, when buying big ticket items, make sure you've done a full budget to ensure it won't break the bank and see Martin's Money Mantras below.
In this guide:
Top tips for choosing a tablet
So, you've decided to buy a tablet? Here are our top tips and things to know before you splash your cash on a new gadget:
What is a tablet?
Tablets have quickly become a must-have gadget. They're a bit like a slimmer, lighter version of a laptop, offering instant internet access in a similar way to smartphones but usually on a larger screen. They have touchscreens and downloadable apps and games, and most now have a camera, which is useful for video calls.
Apple's the market leader and the name most people think of when considering a tablet. But there are plenty of iPad alternatives from manufacturers such as Samsung, Google, Microsoft and Amazon. For info on Apple tablets, see Cheap iPads.
How do I use a tablet?
Below is a list of things tablets are mostly used for. Unless you want to do a combination of these with your tablet, it's worth looking at cheaper alternatives:
Sending and recieving emails. If you already have a smartphone, and you only plan to use your tablet for emails, it may be cheaper to just stick with your phone.
Browsing the web. If you've already got a smartphone with web access, and you only want to use a tablet for a bit of web browsing, it may not be worth forking out for one.
Playing games. If you only want to use your tablet for gaming, then consider a cheap portable games console, like a PSP or Nintendo 3DS.
Watching catch-up TV. Tablets are great for watching catch-up TV on the go, but beware download limits. Use a free WiFi hotspot where possible.
Reading books, newspapers and magazines. This can be done on a Kindle/e-reader, so if you only want to do this with your tablet, consider a cheap e-book reader.
Making video calls. If you have a PC or laptop with a webcam, or a smartphone like an iPhone or Samsung Galaxy S, you should already be able to make video calls.
There's also a plethora of apps available, from drawing to games, to work-based programs like Word and Excel, though they're mostly used for entertainment and social media.
What size screen do I need?
Tablets come in a range of screen sizes, and though smaller 7-inch tablets tend to be more convenient for carrying around, larger 9 or 10-inch screens can be better for typing or watching videos so size really depends on what you'll be using it for.
Think about how you'll use your tablet before deciding which is best. And look at prices too, as smaller tablets tend to be a lot cheaper.
It's important to note screen size is measured diagonally from corner to corner.
How much storage space do I need?
Storage is measured in megabytes (MB) and gigabytes (GB). There are 1,024MB in 1GB.
The amount of storage space you'll need depends on how you plan to use your tablet. If you'll just use it for the odd bit of web surfing and the occasional email, there's no point in paying for a model with masses of storage space.
If you're going to be filling your tablet with photos, music and videos you'll need a model with more storage capacity. Bear in mind that about 4GB of your available storage space is taken up by the operating system.
A lot of tablets have a memory card slot to supplement the internal storage, which is handy if you've a lot of files. See our Cheap Memory Cards guide for the best deals.
Do I need a WiFi or 3G/4G model?
A WiFi tablet can only connect to the internet when you're positioned within reach of a wirleless hotspot. This could be in a public space, such as a coffee shop or airport, or of course it might just be your broadband router at home.
Meanwhile, a tablet with WiFi and data (either 3G or 4G) can connect to both wireless and mobile internet signals. Yet the price difference between a WiFi only model and a model with 3G/4G connectivity can be £100 or more.
So, if you don't need an instant web connection when out and about, and are happy to use free WiFi hotspots, it pays to go for a WiFi only device. There are WiFi hotspots everywhere, many of which are free. Read our Free Wireless Internet guide for more info.
Yet if you travel a lot and want an 'always on' connection, the only option's a 3G (or 4G) model, which uses a mobile signal to get you online.
Is a tablet right for me?
If you're looking for something that works like a smartphone, but with a bigger screen, or something that functions like a laptop but isn't as heavy, then a tablet is right for you.
They're simple to use and easy to carry around, and because they turn on quickly you'll have almost instant web access (if in a WiFi hotspot or you have a data package).
If you need long battery life, a lot of storage space, or to do work using programs like Photoshop, InDesign, Dreamweaver or Powerpoint, you may be better off with a laptop.
Small/medium tablets (6 to 9-inch)
The smallest tablets on the market tend to have 7-inch screens and are usually the cheapest option available. They're great for those on a budget and for people who want to use them on the move.

Asus Google Nexus 7
£155 online at
Tesco*
Google no longer makes the Nexus 7, having recently released the Nexus 9. However, the latter's 9-inch screen means it's both larger and pricier than this 2013 version, so if you're after a small-screen Google tablet, your only option is to look for the Nexus 7 at one of the retailers which still sells it. The cheapest we've found is this 16GB version for £155 at Tesco*. Delivery to store is free.
It weighs a tiny 300g, so it's easy to hold in one hand. While the screen is only 7in, it's big enough to watch movies, and reviews say the battery lasts long enough to watch about nine hours of films.
Like the iPad, the Nexus 7 will automatically switch the screen between landscape and portrait, depending on how you're holding it. However, the main home screen, where you select apps, is always in portrait mode, which reviews say is a little frustrating.
Also, unlike a lot of other tablets, it doesn't have a micro SD card slot, so you can't expand the storage.
Stats box
Display: LED
Screen size: 7in
Weight: 300g
Storage:16GB, 32GB
Operating system: Android v4.3 (Jelly Bean)
Battery life:Up to 9 hours
3G or WiFi: WiFi with 3G capability

Tesco Hudl
£49 online at
Tesco*

(refurbished)
If you're looking for something that's similar to the iPad Mini but don't have a budget that stretches quite that far, the Tesco Hudl (refurbished model) is only £69 in store and online at Tesco Direct* (with free delivery).
Launched in September 2013, the Tesco Hudl is a more basic (and cheaper) version of its main competitors. Internal storage size is limited to 16GB, but it's expandable with a micro SD card up to 48GB.
A newer version of the Hudl has recently arrived on the market (the aptly-titled Hudl 2), but the screen size on that model is 8.3 inches, meaning it can't be classed as a small-screen tablet, unlike its predecessor.
The Hudl has a 7in screen, though is quite a bit heavier than the iPad Mini at 370g (the iPad Mini weighs 331g).
It uses the Android 4.2 Jelly Bean operating system, meaning you can download thousands of apps from Google Play to customise your tablet.
A review by PC Advisor says the specification is "decent" and "much better than we expected", although the author goes on to point out that the screen itself is "occasionally unresponsive."
In terms of connectivity, though there's no 3G connection, the Hudl does have Bluetooth, and a micro-HDMI output for hooking the tablet up to an HDTV. There's also a micro-USB port as well as the memory card slot.
Stats box
Display: LCD
Screen size: 7in
Weight: 370g
Storage: 16GB (expandable to 48GB)
Operating system: Android 4.2 Jelly Bean
Battery life: Up to 9 hours
3G or WiFi: WiFi only

Nook HD
£99 online at
Blackwell's
At £99 online from Blackwell's*, the 7in Nook HD (manufactured by Barnes & Noble) is among the cheaper tablets on the market and, while the features are basic, it often comes out favourably in reviews.
Considering this is the cheapest tablet in our guide by some distance, the screen quality is surprisingly good, with a resolution of 1440x900 pixels. TechRadar describes it as "an excellent screen, which makes watching movies and consuming web pages an enjoyable experience."
The tablet uses the Android 4.0 Ice Cream Sandwich operating system. Although this isn't the most recent Android OS, it does mean you have access to thousands of apps via Google Play.
While it's hard to knock a tablet at this price, reviews suggest the Nook falls down compared to other budget tablets when it comes to its interface, which is generally considered to be not as slick or easy to use at the Nexus 7 or Kindle Fire HD.
Stats box
Display: TFT
Screen size: 7in
Weight: 320g
Storage: 8GB, 16GB
Operating system: Android 4.0 (Ice Cream Sandwich)
Battery life: Up to 10.5 hours
3G or WiFi: WiFi only

Kindle Fire HDX
£89.99 at
Argos*
Amazon's popular Kindle Fire HDX (16GB) is currently £89.99 online at Argos*. Unlike other Amazon e-readers, the Kindle Fire is more like a tablet than an e-reader, letting you watch videos, listen to music, play games and surf the web, as well as read books. Looking for a Kindle e-reader? Read our Cheap e-Book Readers guide.
It has a 7in colour touchscreen, 16GB of internal memory and built-in WiFi connectivity, so you can get online whenever in a WiFi hotspot.
Storage is similar to that of its counterparts and the Kindle Fire also comes with unlimited free cloud storage for any Amazon content. Putting files into the cloud storage service means you can access any apps, games, books and films purchased on your Kindle Fire, wherever you are, on any linked device.
You can download and play games on the Kindle Fire, and track your progress online with GameCircle, so you can compare scores with friends.
And the Kindle library has over 200,000 exclusive titles, ready for you to download and read. Plus, get a free one-month subscription to Amazon Prime Instant Video and instantly stream films to your tablet. Read our Free e-books guide for lots of tips to getting free e-books to read on your Kindle.
Stats box
Display: HDX
Screen size: 7in
Weight: 303g
Storage: 16GB
Operating system: Fire OS 3.0 "Mojito"
Battery life: Up to 11 hours
3G or WiFi: WiFi only
Mid-size tablets
Traditionally, tablets have either been large-screen (about 10 inches) or small screen (about seven inches). However, recent years have seen a surge in tablets occupying the middle-ground. Below are the best value mid-size tablets on the market, with screens measuring about eight inches .

Tesco Hudl 2
£129 online at
Tesco*
Launched in October 2014, the Hudl 2 is available for £129 in store and online at Tesco* (with free delivery). It's a little bigger than the original, with an 8.3in screen compared to the 7in screen of the previous Hudl, and Tesco also claims it's three times faster. However, the principles are the same - it's a more basic and cheaper version of its competitors.
Digital Spy magazine said the tablet is "a great budget device with a solid operating system, stylish looks, way above average display and a strong price tag and that for £129, there's really little else that competes."
It uses the Android Kitkat 4.4.2 operating system, meaning you can download thousands of apps from Google Play to customise your tablet.
In terms of connectivity, though there's no 3G or 4G connection, the Hudl 2does have Bluetooth, and a micro-HDMI output for hooking the tablet up to an HDTV. There's also a micro-USB port as well as the memory card slot.
Stats box
Display: LCD
Screen size: 7in
Weight: 370g
Storage: 16GB (expandable to 48GB)
Operating system: Android 4.2 Jelly Bean
Battery life: Up to 9 hours
3G or WiFi: WiFi only

LG G Pad
£200 online at
Currys*
After a few years absence LG has got back into the tablet sphere with its aptly named G Pad 8.3in, currently available in both black and white for £199.99 at Currys*.
With similar specs and build quality to the iPad Mini, the G Pad is more of a premium product than some of its competitors, although it's a good cheaper alternative to the Mini now that the price has come down since launching.
The G Pad's screen size sits between the two most popular bands of 7 and 10 inches, if either of those are just a little too small or big for your liking. Like other top-end tablets it offers a Full HD display, which CNET describes as "rich and vibrant" with "good viewing angles".
Something it does have over rivals like the Nexus 7 is a micro SD card slot, so you can expand on the 16GB of internal memory up to 80GB. Additionally, reviews have said good things about its performance and ability to handle games and web pages.
As for the negatives, the camera has been found to be lacking compared with similar models and the G Pad doesn't ship with the newest version of Android (4.4). Still, for a well-priced tablet these are small niggles and generally it has received praise.
Stats box
Display: LCD
Screen size: 8.3in
Weight: 338g
Storage: 16GB (expandable to 80GB)
Operating system: Android 4.2 Jelly Bean
Battery life: Up to 8 hours
3G or WiFi: WiFi only
Large tablets (10-inch and above)
The biggest tablets on the market have screens of about 10 inches. Unsurprisingly, they're usually the most expensive models, but their size means they're better for those who watch a lot of films and TV on their device.

Samsung Galaxy Tab 4
£199 online at
Tesco*
Samsung Galaxy tablets are considered one of the biggest rivals to the iPad and while reviews suggest the models aren't quite as good as Apple products, they're certainly a lot more MoneySaving. You can pick up the 16GB WiFi only version of the recently-launched Samsung Galaxy Tab 4 for £199 online at Tesco*.
Reviews suggest the build quailty is solid, and though the tablet isn't the slimmest 10in model on the market, it's pretty light, and easy to hold over quite long periods (which is good, because it has a battery life of up to 10 hours).
The 16GB model has a decent amount of storage space, even after you discount the capacity used by the operating system and pre-installed apps. But in case you need a bit more room, there's a micro SD slot which can take memory cards up to 64GB.
Stats box
Display: TFT
Screen size: 10.1in
Weight: 487g
Storage: 16GB (expandable with a Micro SD card up to 64GB)
Operating system: Android 4.4 KitKat
Battery life: Up to 10 hours
3G or WiFi: WiFi with 3G capability

Sony Xperia Tablet Z
£329.99 online at
Argos*
Sony's Xperia tablets have traditionally provided some of the biggest competition for Apple's iPads. Launched in 2013, the Xperia Z 16GB version is currently available for £329.99 delivered at Argos*. It's fairer to compare the model to the iPad Air rather than the iPad Air 2, as it's not the most recent version of the tablet.
The Xperia Z2 provides more in terms of performance, but will set you back an extra £80 - it's currently £359.99 at Currys*. Having been on the market since March 2014, it's likely that it will come down in price soon, so it might be worth waiting for the January sales if you want the new version.
Many reviews suggest the Sony Xperia Z tablet is the closest rival to the iPad when it comes to larger-screen models. However, while the tablet is slightly cheaper than its Apple counterpart, it will still cost you more than the Google Nexus, or the Samsung Galaxy.
In terms of design, the Sony Xperia Z can boast features that the iPad Air can't. Like the Sony Xperia Z phone, it's both water and dust resistant. What's more, it's one of the thinnest tablets on the market at just 6.9mm compared to the iPad Air's 7.5mm.
It comes in 16GB and 32GB versions, but has a microSD slot, meaning you can expand storage by up to 64GB.
Stats box
Display: LED-backlit LCD
Screen size: 10.1in
Weight: 495g
Storage: 16GB, 32GB (expandable with a Micro SD card up to 64GB)
Operating system: Android OS, v4.1.2 (Jelly Bean)
Battery life: Up to 10 hours
3G or WiFi: WiFi
How to complain about a purchase
If you're not happy about a product or the service you receive, you should first contact the retailer in person, by phone, or in writing. However, if you're still not satisfied, then...
Free tool if you're having a problem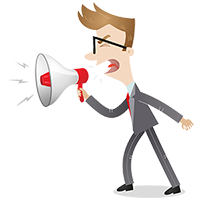 This tool helps you draft your complaint and manage it too. It's totally free, and offered by a firm called Resolver which we like so much we work with it to help people get complaints justice.
If the complaint isn't resolved, Resolver can escalate it for free to the relevant ombudsman or trade body.