Dare Deals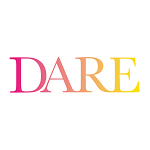 We don't currently have any Dare deals.
Latest Expired Deals
£14ish of beauty products with £3.70 mag

Freebies on the cover of Dare magazine

If you buy the winter edition of Dare magazine (£3.70), on the cover you'll get a selection of five free beauty products. This magazine is made by Superdrug but is only available in local news stands, WHSmith, and supermarkets - you can't buy it in Superdrug and it's different to the free magazine available in store.

Superdrug told us the magazine is available while stocks last, but it didn't tell us how many are left, so go quickly if this is something you'd like.

Here are some examples of what you can get below, as well as the price you'd normally pay for it:

Roots 'reduce hair loss' intensive spray (mini, 50ml) - worth £6 based on full-sized 125ml version at Superdrug.

Revolution 'The Liner' waterproof eyeliner (full-size, 1ml) - norm £5 at Superdrug.

Colgate plax 'cool mint' mouthwash (travel mini, 100ml) - norm £1.50 at Superdrug.

Patch natural bamboo plasters (two) - worth 56p based on full-sized pack of 25 at Superdrug.


You'll also get one of the following:

Superdrug charcoal toothpaste (25ml) - worth £1.16 based on full-sized 75ml version at Superdrug.
Naturally Radiant hot cloth cleanser (30ml) - worth 59p based on full-sized 150ml version at Superdrug.


As these products are worth more than the magazine, it's worth buying even if you don't want to read it, as it's cheaper than buying all of the products individually.