This is an amazing little trick if you can find it. The Cussons & Me gift set is only £1 at Tesco but £7 elsewhere. HOWEVER, it's got a voucher for £1 off in it, which means UNLIMITED free gift sets. Yep, you read right! Today, I've been on an epic Lord of The Rings-style journey. It...
Get all this & more in MoneySavingExpert's weekly email full of guides,vouchers and deals
Recent Blogs
23 March 2023

21 March 2023

2 March 2023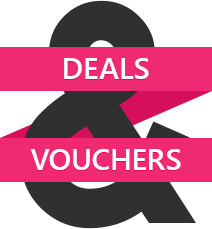 Visit our Deals & Vouchers section to ensure you don't miss out on the best deals.
Read more
»