I had a sneak preview from Hamleys of what's likely to be hot this Christmas – here are the top 10 "I want, I want, I want" toys, plus my tips on how to buy them for as little as possible.
OK, hold onto your reindeer antlers. I'm talking about Christmas – in July.
I've just come back from the Hamleys Christmas press show, where I had the chance to play with all the toys that are going to be big with the kids this winter, including its top 10 toys for Christmas.
Hamleys usually gets this spot on, so it's a good indicator of what your little ones will pester you for.
Here's the list, to give you plenty of time to prepare. But this wouldn't be the Deals Hunter blog without some insider tips on how to get them as cheaply as possible. I've sourced the cheapest price for each toy (for now) so you don't have to do it.
The top 10 toys – according to Hamleys
1. My Friend Cayla £75 at Hamleys (£53.34 at Tesco and Amazon)
My Friend Cayla is a doll you can ask questions and she'll answer by looking up the answers on Wikipedia. Hamleys told me it's going to be the really big toy this year – so it'll be pretty hard to get hold of.
2. Kiddizoom Smart watch £50 at Hamleys (£29.99 at Amazon and Smyths)
This is a fancy watch for children that you can take pictures and videos with as well as play games. You can then upload them for editing. Oh, and it also tells the time.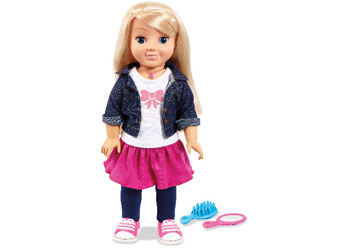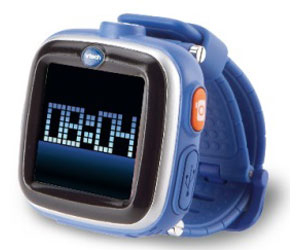 3. Teskta T-Rex – Roarsome, Pawsome, AWESOME! £75 at Hamleys (£54.99 at Amazon and Smyths)
The buyer at Hamleys told me that last year's version of this (Teska, a robotic puppy) was a best-seller. So there's a good chance this one will be too.
4. DohVinci Style & Store Vanity £25 at Hamleys (£14.99 at Toys R Us)
This is a 3-D Play-Doh that dries hard. I can't get that excited about it. Sorry!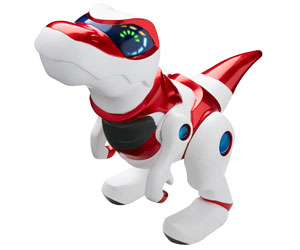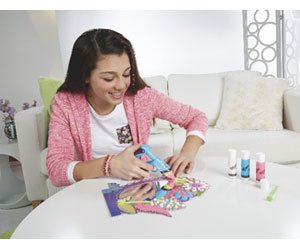 5. Leapfrog LeapTV £135 at Hamleys (£119.99 at Amazon and Smyths)
There's a lot of talk about this being a big one for this year – at least according to the wonders of the web. It's basically a slimmed down version of Wii for young kids. If you want it, I'd suggest getting it in October when it's released. And to be honest, Hamleys is probably not going to be the cheapest place to buy it.
6. Transformers Chomp and Stomp Grimlock £115 at Hamleys (£71.99 at Amazon and Smyths)
This is a massive, 51cm-tall dinosaur Transformers action figure. Its eyes light up and its mouth chomps. Obviously, boys are going to love it – but it's a lot of money for a toy that's going to be bashed about. Hamleys' buyer told me you can buy extra mini-Transformers to activate extra sounds and more. Sounds a bit like a waste of money, to be honest – but each to their own, I suppose.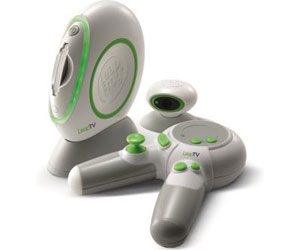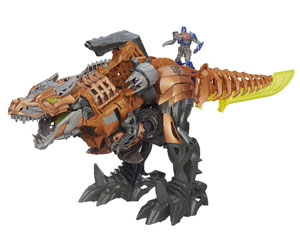 7. Barbie Colour Change Bag £40 at Hamleys (£23 at Amazon and Tesco)
Since when did all these Barbie toys stop including the dolls? This one is a plastic bag that changes colour depending on the outfit you're wearing. Considering I wore a lot of Sweater Shop jumpers (remember their crazy '90s patterns?) when I was about 12, I'd have liked to have seen it match me.
8. Frozen: Ice Skating Doll £40 at Hamleys (£23.09 at Amazon)
These are Barbie-sized dolls based on the main characters, Elsa and Anna, from the hugely popular Disney film Frozen. Anything Frozen sells like hot cakes, so get your hands on them ASAP, although £30 is pretty steep.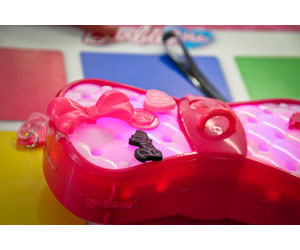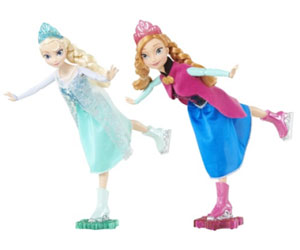 9. Xeno – The Cheeky Interactive Baby Monster £100 (£79.99 at Smyths and Tesco)
I couldn't even pretend I wasn't horrified by this toy. Basically, it's a gross Furby with snot coming out of its nose. Kids, eh?
10. BoomCo Rapid Madness £65 (£36.99 at Amazon)
This is basically a Nerf gun, without actually being a Nerf gun. I've been told this one is outselling the brand as it doesn't jam (unlike the Nerf). It also only sticks to the small dartboard thing (so it doesn't ruin your painted walls). But if the dartboard goes missing you're stuck, as they won't stick (if you see what I mean).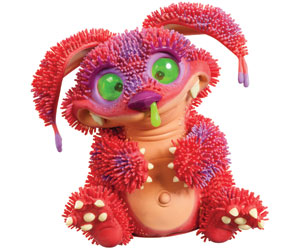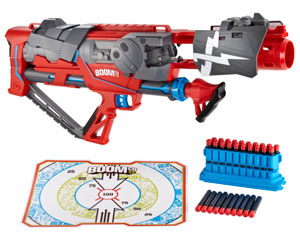 Right, now let's start saving some money …
The top 10 are generally new toys. Unless they're part of larger cross-store promotions, such as 3for2s, they're unlikely to go down in price before Christmas. Some will sell out quickly and the price is likely to inflate with all the hype. So if you're going to get one of these top 10 items, get them before the Christmas scrabbling starts.
Look out for promotions and toy sales that many stores run around September/October time, before Christmas fever kicks off. In the past three years Debenhams, Argos, Tesco and John Lewis have all slashed toy prices around this time.
The same goes for Amazon. Looking at Amazon's price tracker from last year, you would have paid £59.99 for the Teska Robotic Puppy after late November. But if you'd bought it back in September/October, you could have bought it for £39.99 – a £20 saving on one of Christmas 2013's best-sellers.
So, what have I learnt? Well for a start, when I have kids they aren't having toys. Not really… but seriously, I just can't believe how expensive these bits of plastic are.
Obviously, my MoneySaving tip would be to not buy into the hype – but the hype isn't aimed at you, it's aimed at your kids so it's not that easy.
The key thing here is if you are going to spend money on these big brand toys, make sure you buy them early before the hype takes hold. As an added bonus, you'll avoid the Crimbo madness too.