Turn up at a Giraffe restaurant in a dressing gown before 11am on Monday 27 October to get a totally free breakfast. Slippers and pyjamas are optional! If you're happy enough to brave the strange looks from the general public and winter weather in a dressing gown, and want to eat in the restaurant, you can get...
Get all this & more in MoneySavingExpert's weekly email full of guides,vouchers and deals
Recent Blogs
5 July 2022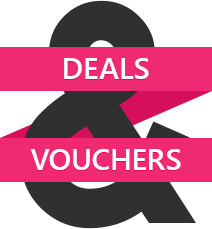 Visit our Deals & Vouchers section to ensure you don't miss out on the best deals.
Read more
»