MSE enjoyed a great blogging year in 2014. Martin's been blogging for many years and the MSE team lets you know about ways we've saved money in our Team Blogs. Early in the year we added a third blog to our arsenal – the fab Deals Hunters Blog highlighting some great glitches and money-saving tricks. So for...
Get all this & more in MoneySavingExpert's weekly email full of guides,vouchers and deals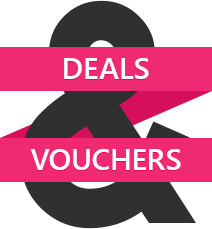 Visit our Deals & Vouchers section to ensure you don't miss out on the best deals.
Read more
»