If your New Year's resolution for 2015 is to eat better and get more exercise (and you're not among the two-thirds of Brits who've already given up!) then you'll now be a few weeks into a healthy new lifestyle, and those can become expensive.
Costly gym memberships aren't for everyone – so if you've used up your free trials, or if, like me, you look ridiculous in running gear, working out at home with the curtains drawn will save you some money and perhaps save your dignity, too.
There are tons of free apps to help with this, and I've been putting them through their paces all month. Smartphone in hand, I'm my own personal trainer – in control of my own DIY health regime – and can track my own progress to help keep me motivated.
So here are my top 10 free health and fitness apps to make keeping your New Year's resolutions in 2015 a walk (or jog) in the park:
MyFitnessPal – Calorie counter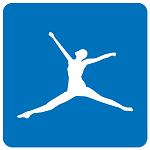 Perfect for keeping a food diary and charting weight loss, you can tell this dieting app what you've eaten and how much exercise you've done and it'll calculate how much of your recommended intake of calories is left for that day. The genius of this app lies in its barcode scanner, which allows you to input all the necessary information simply by pointing your camera at food packaging. In the supermarket and at the dinner table, I found this useful and informative (and surprisingly fun!)
Seven – Quick exercise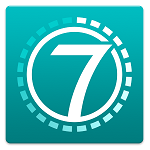 The concept behind seven is simple: seven minutes of exercise, seven days a week for seven months. Follow on-screen directions and work towards goals unlocking new workout routines every second month you keep up the challenge. By setting my alarm to go off just 10 minutes earlier, I've been able to accommodate a daily dose of early-morning exercise and still have time to make a celebratory cuppa. So if your usual excuse is not having enough time, you'll need to think up a new one.
Sworkit – Circuit training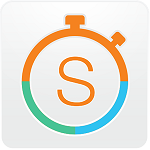 Create custom workouts from five minutes to an hour comprised of various exercises – from stretching and yoga to strength and cardio – and listen for voice instructions from your virtual boot camp drill sergeant. For beginners like me, there are video clips attached to each individual exercise to ensure you follow the moves properly to prevent horrendous injury. The only thing Sworkit desperately lacks is music, but I found this was easily remedied by my '80s power ballads' playlist.
RunKeeper – Tracks running, walking & cycling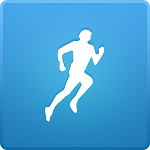 Keep a live journal of your outdoor exercise and receive motivational feedback every time you go out running, walking or cycling with your phone – which uses GPS to provide details of your route, average speeds, calories burned and more. There are tons of apps like this, but none I found were nearly as reliable or intuitive as RunKeeper. I used it for a week on my commute to MSE Towers, and found I would sometimes risk life and limb to avoid a few seconds' delay at a pedestrian crossing, as I pushed hard to beat my strolling personal best. Stay safe out there, folks!
My Weight Tracker – BMI & body fat calculator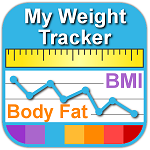 If you're trying to lose weight, or improve your body mass index (BMI), there are loads of great free apps that'll let you track both, but many do overcomplicate things. My Weight Tracker provides a single, easy-to-read line graph charting your weight, BMI and body fat percentage. Remember though, it's only ever as accurate as the information you put in.
Water Your Body – Keeps you hydrated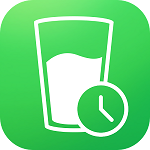 Nutritionists are always banging on about the many, many benefits of drinking lots of water, but on busy days it's easy to forget all about the need to stay hydrated until you're absolutely parched. Water Your Body issues reminders at regular intervals, and invites you to log how much H2O you're getting. It does involve a bit of guesswork (unless you'd normally drink out of a measuring jug) and if you're wondering whether cups of tea count, I've no idea but I logged them anyway.
Sleep Better – Helps you feel less tired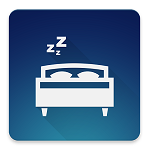 Most of us now use our phones as an alarm clock, and Sleep Better allows you to take this one step further. Before you nod off, place your phone beside you on the mattress and during the night it'll use its motion sensors to determine how much you're tossing and turning. It's not an exact science, but based on these readings the app decides when's the best time to wake you up – within a 30 minute window of the time you actually set your alarm for. The idea is that it'll rouse you from your slumber when you're practically awake anyway, so you feel less rough in the morning. I'm not sure whether it really works, but I have enjoyed using the app's dream journal to keep a note of my recurring nightmare (in which I roll over and squash my £500 phone).
Drinkaware – Reduce your alcohol intake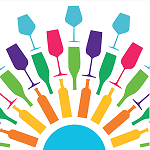 For anyone who's trying to drink a bit less, or if you've never actually considered how many units you consume, the Drinkaware app is a must have. Tell it what you're quaffing and it'll dutifully inform you of how many burgers' worth of calories you're taking on board. If you're serious about cutting down on your favourite tipple, you can use it as a diary to record your progress – setting yourself goals and unlocking achievements to keep yourself motivated. It can even detect when you're near your favourite pub and remind you to just have a Diet Coke instead.
Cessation Nation – Give up smoking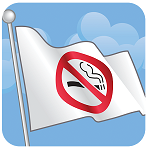 As soon as you've decided you're going to stop smoking, download this free app and set the clock ticking. Every time you open it, you'll be reminded of how long it's been since your last cigarette, the amount of money you've saved since quitting and how it's improving your health. Not only does it provide a constant source of pride and encouragement, essential for keeping you motivated when fighting the urge to spark up, but it also becomes a game in which you probably won't want to destroy your high score – a welcome distraction from the cravings.
Couch to 5K – Long-distance running for beginners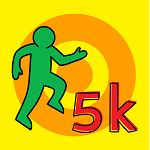 Funded by the NHS, Couch to 5K is a nine-week fitness plan for runners of all abilities. It's designed to get you off the sofa and gradually work you up to running 5km. If you've thought about running Race for Life or similar, but worry you aren't fit enough, it could be a big help. The training starts easy and slowly gets more challenging, pushing you to reach new goals and set personal bests. As the NHS puts it: "You don't need to be fit. Anyone can start Couch to 5K." (No mention of how many will finish!)
There are thousands of apps out there, many of them free, so it's worth taking the time to browse the App Store or Google Play – you can use our top 10 as a good starting point. If apps aren't enough, you might also want to look at what other free health and fitness options you have. Use our gym memberships guide to find places offering free trials where you live. But of course, be sensible about any weight loss and if you're unsure speak to your doctor or a fitness expert.
Good luck!