Start spreading the news, I'm leaving today… A long weekend in New York is not something anyone would consider cheap, but here's how I took a slice out of the cost of a break in the Big Apple and made it a low-cost adventure.
Flights:
Keep your seatbelts fastened – this is the trickiest bit, but super-discounted flights aren't as few and far between as you'd expect (see Norwegian Air). The Deals team at MSE caught onto a Virgin Atlantic glitch in September that was offering dirt cheap prices through to 2015.
With this particular trick I was able bag £236 return flights from London Heathrow to JFK in New York on Virgin Atlantic. Meals were included, as well as one piece of luggage each – something which often isn't included in low-cost fares.
To get this price I had to book my return flight to Oslo, via London, which dropped the price considerably (the lowest fare I could find for this route was £402). It involved an extra two flights, but I managed to get back from Oslo to London for £29.
You'll also need to purchase an ESTA visa before you go. The online form costs around $14 (just over £9) and allows you to visit the US and is valid for two years. For more information on flights see our Cheap flights and Cheap Airport Parking guides.
Total spend: £296.40 (including Heathrow Express tickets to the airport – £22.40 return with a railcard)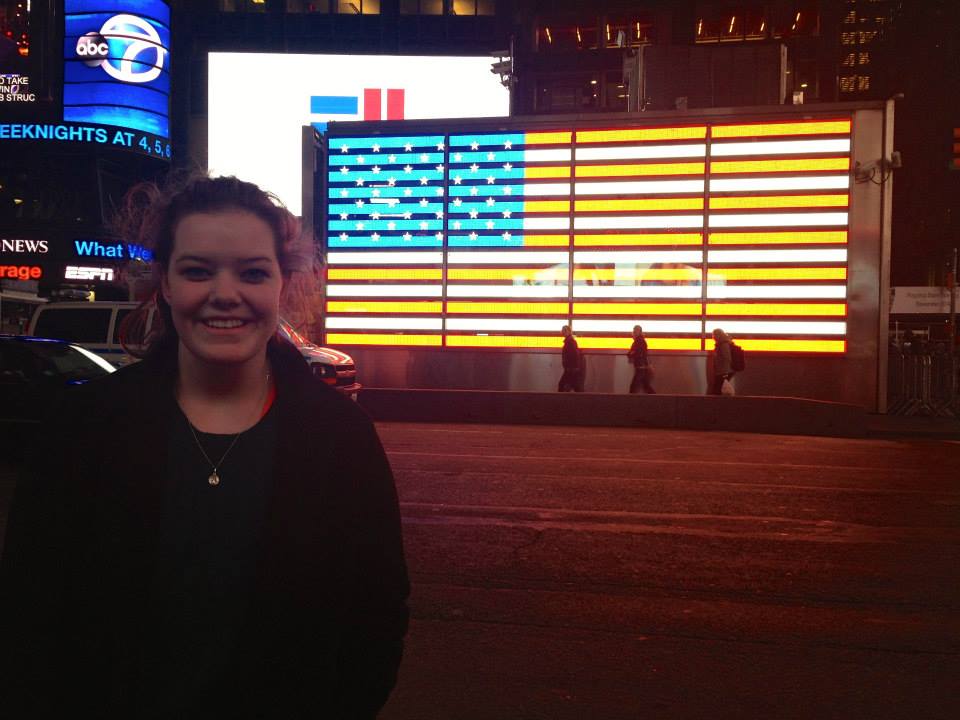 Hotels:
Here comes the second biggest expense of your trip: hotels. With a city like New York the possibilities are endless. I'd recommend you start with Trip Advisor for reviews and Trivago to compare hotel costs. I must have read hundreds of reviews before I settled on a hotel.
It might be a good idea to consider your itinerary and then pick a hotel that puts you nearer to the attractions you want to visit. So for me, I chose to stay at the Millennium Broadway, off Times Square, and split the time with full days uptown and downtown.
When you arrive ask for a room on a higher floor to avoid street noise. I did and we ended up with an upgraded corner room at no extra cost. Be wary, if you're staying during peak times like school holidays and Christmas, the hotel is much more likely to be booked up and the chance of getting an upgraded room is very slim.
When you're considering add-ons to your hotel package remember that a 'free' breakfast is never 'free', it'll be built into your overall price somewhere. I could talk for days about the breakfast spots in New York City, but I'll save that for another time.
In short, unless you're staying at The Four Seasons, those old bagels and croissants in your hotel lobby won't even compare to what you'll find outside. The same goes for wifi. Don't pay your hotel's $20 surcharge. There's a library/ Starbucks/ Pret on every street corner in the city, with each offering it for free.
Total spend: £150 for 4 nights
How to get around:
New York isn't so different to London, taxis are expensive and the underground – the Metro – is cheaper (and runs 24 hours a day). If you absolutely have to get a taxi from the airport, book in advance and look out for online cab coupons like this one for $4 off Camel Cars.
Manhattan itself is very walkable and the grid system makes it difficult to get lost. So, use your feet, not your wallet.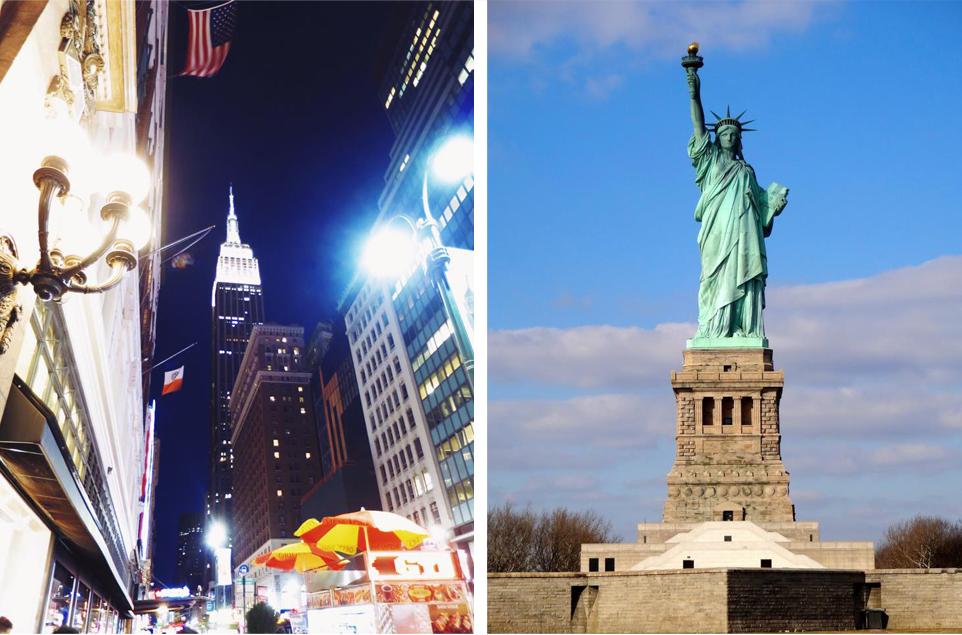 See the sites:
If you've never been to New York before and you want to do everything, I'd recommend getting the City Pass. I'm not often sold by city discount booklets, but the savings in this one do add up and it gives you admission to the nine best sites in the city, including the Empire State Building Observatory, American Museum of Natural History and the Circle Line cruise around the city.
The City Pass is currently $109 online (£70ish). Adult tickets to the Empire State Building is normally $42 (£27ish), American Museum of Natural History is $27 (£18ish) and a Circle Line Cruise is $35 (£23ish), totalling $104 (just over £68), so even if you just visit three sites, you've nearly got your money's worth. What's best, you won't have to queue for ages when you get to the attraction.
A trip around Manhattan island on the Hudson River, like on the Circle Line Cruise, is a very good way to get your bearings and the commentary includes a myriad of interesting and funny facts about New Yorkers. Either make your trip on a hop on and hop off bus, or, my favourite way, by river bus. If the Statue of Liberty is on your list, pop on the Staten Island Ferry for free, you'll get great views.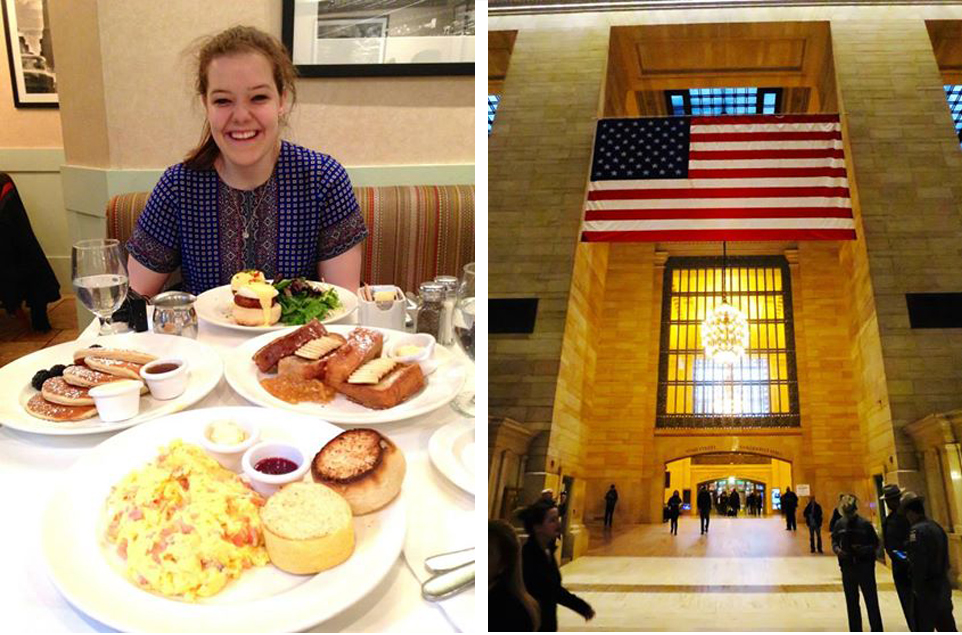 Shopping:
As for shopping – the island is your oyster. The possibilities are endless, but make a budget and don't buy for the sake of it – you won't be able to return the items once you've left (and make sure you keep in mind Martin's Money Mantras). I had an idea in mind of exactly what I wanted, in particular from stores that weren't yet over our side of the pond.
Stores like J Crew and GAP often charge the same amount in pounds as they do in dollars in their UK stores, meaning you could make some huge savings. But European retailers – like Spanish Zara and Swedish H&M – are worth avoiding, as they tend to be more expensive over there. See Martin's blog on buying clothes abroad for a fraction of the cost.
Fancy a bit of pampering while you're away? Go to the makeup department in the big department stores like Macy's and Bloomingdales and they will often offer a full makeover for free. Buy a few of the products they have used on you and they will often throw in some free samples to try. What's more, flash your passport to the customer services department at Macy's and you'll get a voucher for 10% off most purchases (see excluded items).
Theatre:
If you're into theatre you should definitely try and see a show on Broadway. There's a TKTS discount booth at Times Square and South Street Seaport, which both offer up to 50% off same-day theatre tickets, but beware – there are often big queues. I used the app Today Tix and managed to find great stalls seats for Jersey Boys for $88 (£57ish), they're normally upwards of $178 (£116+). Or try going directly to the theatres in the afternoon before the performance – nobody likes to see empty seats, so you might get lucky.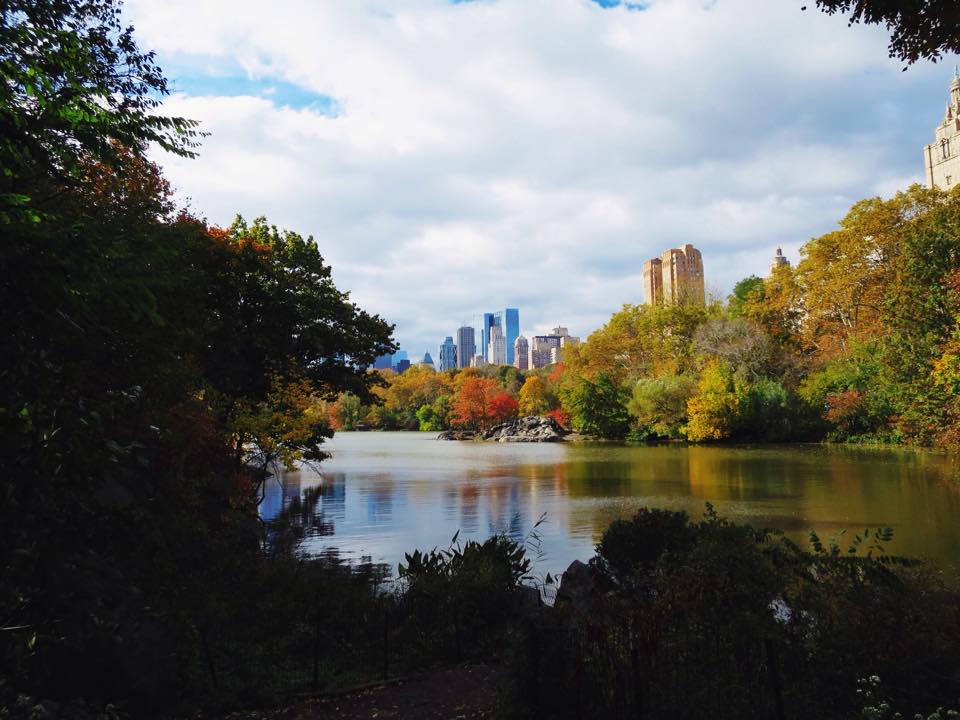 What's free?
A walk in Central Park and an opportunity to gawp at some of Manhattan's most expensive real estate. Take photos outside the swirly Guggenheim Museum, or the Plaza Hotel, both featured in so many films. It's almost impossible not to spot a movie location every few blocks you walk – I was very excited to accidentally stumble across the Ghostbuster headquarters in Tribeca. See the outside of the house where John Lennon lived and died and the peace garden outside. Channel your inner Leonardo DiCaprio and march down Wall Street.
The High Line is also worth a visit, a green walkway (made from a disused railway line) rising high above the popular Meatpacking District that stretches for a mile across the West Side. Take a wander down to South Street Seaport to look at the boats moored there or pop into St Patrick's Cathedral, an iconic Catholic cathedral right in the middle of swanky mid-town Fifth Avenue, they're all free to visit.
Shopping and sightseeing not really your thing and sick of the city? For the men, free tours of the famous Brooklyn Brewery, in – you guessed it – Brooklyn, run every half an hour.
Huge museums with wonderful collections are often a good place to either warm up (NY can be bitterly cold in winter) or rest your weary feet and many are free. Some museums, although charging through the week, offer free nights – including The Museum of Modern Art (MoMa). Clothing brand Uniqlo sponsors a late night event every Friday at the museum, which lets you look around free of charge.
A total of £516ish
Ok, so I might not have included any shopping or food purchases in that cost – but including flights, hotel and a ton of sightseeing, it's not bad at all.