DIY expert Tommy Walsh has launched a range of 200 DIY tools and equipment in Poundland stores. £1 DIY tools sounds stonking, but is it really much cheaper than the value range at your local DIY store? We've compared a few prices to try to hammer down an answer.
As you'd expect, they cost just £1 each. At MSE we focus on price but keen DIYers may warn against buying cheap saying you should spend more for better quality.
To help you decide, we've picked a few of the items available in the range and compared them with some of the big DIY chains: Homebase, B&Q, Screwfix and Wickes. We've looked for the cheapest available equivalent on their websites, whether part of their value range or not.
Where items are different sizes we've picked the closest equivalent. Pack sizes are different in many cases so we've compared against the cheapest price we found, whether that's individually or in a pack.
We've assumed if you're considering buying from Poundland you're not fussed what they're made of so we haven't distinguished between different materials, eg, some DIY stores only had aluminium spirit levels, not plastic, like the Poundland one.
Tool

Poundland

Homebase

B&Q

Wickes

Screwfix Direct

60cm spirit level

£1

£9.99

£9.98

£7.49

£4.99

Waterproof padlock

£1

£9.99

£8.53

£4.99

£7.99

Cavity wall anchor kit (4 x 45mm anchors & drill bit)

£1

£7

£4.30

£5.89

£2.74

Cross socket / lug wrench

£1

n/a

n/a

n/a

£5.99

Comparisons done on Monday 27 April 2015
Are they cheaper than the big DIY chains' value ranges?
Overall, yes. Screwfix comes close on some items we looked at and may well do on others we didn't look at – with 200 products in it we couldn't compare them all.
Are they any good?
That depends on the product and how much of a perfectionist/DIY buff you are. In my opinion, a plastic spirit level is a plastic spirit level wherever you buy it and I liked it.
As long as it works, the £4 saving compared with Screwfix is well worth it. Its pack of cable ties and door numbers also seemed a good buy. If you've ever bought a new-build house or needed to replace a door number you'd know those can cost a few pennies.
However, in a very un-scientific study conducted at home, my husband and I tested some paint brushes to see how they scrubbed up. My DIY "expert" and engineer hubby used the Premium paint brushes 3-pack when he decorated.
Unfortunately he wasn't happy with the experience, saying the brush left streaky marks, and he switched to a different brand to finish off.
He asked what the cross socket wrench was made of – if it was chrome vanadium it was a good deal. Unfortunately it's not, it's made of steel, which as an engineer he feels is "Christmas cracker quality".
What does Tommy Walsh say?
We met up with Tommy Walsh to discuss the new range and took the opportunity to ask him a few questions to help MoneySavers. Tommy's a very chatty guy so we've condensed his replies down.
Q: What would you say are the essential items for a new DIYer's budget toolkit (the range includes one of them too)?
A: Your tool box should include pliers, screwdrivers, ducktape, radkeys, PTFE tape, allen keys, a torch, hammer, junior hacksaw, and a spirit level.
Q: What kind of job is ok for a DIYer and when should someone think about getting a professional in, instead?
A: Only do the jobs you feel comfortable with.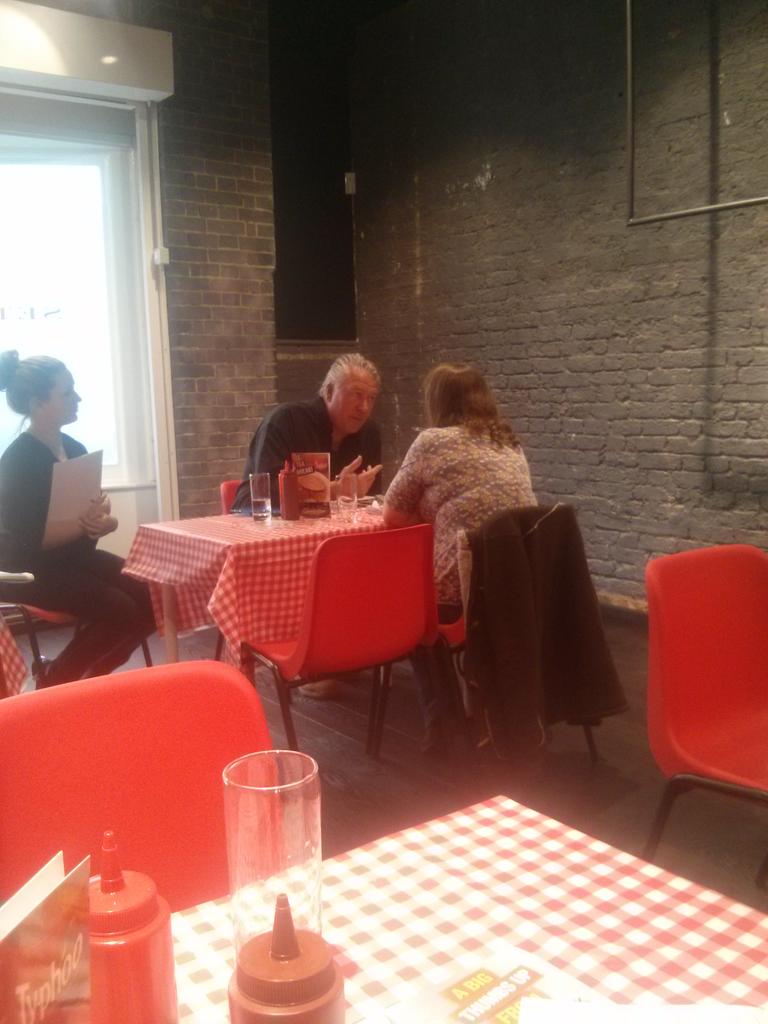 So it all depends what you're after. If it's only for small jobs around the house, some of the items in the Poundland range may work well for you.
Discuss the new Tommy Walsh Poundland range on the Forum