Here's a nifty trick, by combining a coupon with a half-price offer in Morrisons stores, you can bag yourself a free posh soup. Who said there's no such thing as a free lunch? We have raved about this soup-er trick in the past and now the offer's back. Here's how to get it… Step 1: Get the coupon Go...
Get all this & more in MoneySavingExpert's weekly email full of guides,vouchers and deals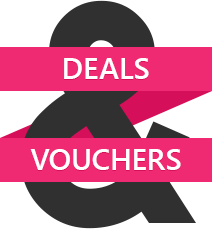 Visit our Deals & Vouchers section to ensure you don't miss out on the best deals.
Read more
»