Now Christmas is over, both supermarkets and other retailers are slashing prices and festive chocolates, sweets and biscuits are being sold off at a fraction of the price. When it's gone, it's gone though, so go quick if you want to stock up. If you're not thinking of giving up chocolate as a New Year's resolution (and you won't eat it all in...
Get all this & more in MoneySavingExpert's weekly email full of guides,vouchers and deals
Recent Blogs
23 March 2023

21 March 2023

2 March 2023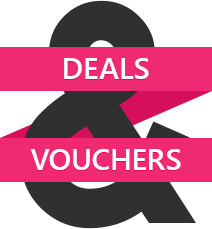 Visit our Deals & Vouchers section to ensure you don't miss out on the best deals.
Read more
»