MSE Update Fri 19 Jan 2018: Since Jordan published this blog in February 2016, we've had another look at loose vs wrapped vegetables and our investigation has shown in many cases it's no longer possible to save money buying loose. See our blog MSE investigation reveals in many cases buying fruit & veg in plastic packaging is CHEAPER...

Here's a nifty trick, by combining a coupon with a half-price offer in Asda stores, you can bag yourself a free posh soup. Who said there's no such thing as a free lunch? We have raved about this soup-er trick in the past and now the offer's back. Here's how to get it… Step 1: Get the...
Recent Blogs
12 October 2021

7 October 2021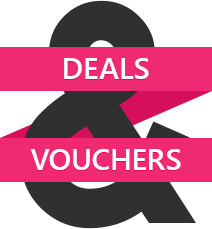 Visit our Deals & Vouchers section to ensure you don't miss out on the best deals.
Read more
»