If you buy a hot drink from a coffee shop every morning, there's a way you can exchange that for a free one every single day – which could save you up to £800 a year. That's a latte money! Here's how: If you liked this video, be sure to watch my how to silence self-checkouts video...
Get all this & more in MoneySavingExpert's weekly email full of guides,vouchers and deals
Recent Blogs
8 June 2021

7 June 2021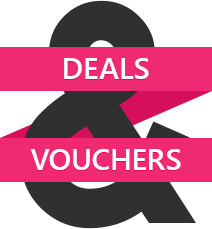 Visit our Deals & Vouchers section to ensure you don't miss out on the best deals.
Read more
»