By MoneySavingExpert's Coupon Kid, Jordon Cox
MSE Update Wed 31 Aug 1.44pm: This deal has now expired.
Right now, there seems to be a technical glitch on Tesco's till system, and it means you can get six bottles of posh Casillero del Diablo Merlot that normally costs £8 for a very tasty £3.50 each… and you don't need to be a new customer!
Basically, when you buy six or more bottles of wine, Tesco has an offer until Mon 29 Aug that means you get 25% off all bottles (effectively making it £6 a bottle). HOWEVER, as of Tuesday afternoon, the till is still honouring Tesco's Brand Guarantee – where it automatically refunds the difference on branded items its rivals are selling cheaper – as if it was full priced. This means you get £2.50 back per bottle as the Casillero del Diablo Merlot wine is cheaper at Asda (taking it down to £3.50 a bottle).
I can't promise it'll work for you, but it worked for me at the Tesco nearest MSE Towers this afternoon and I've had success stories from other people in various locations around the country. Of course, you'll have to decide for yourself if you feel it's right to take advantage of a glitch like this, but if you're interested, you'll have to go quick.
Of course, we're not advocating this as a 'down it in one' deal. The idea is to store it up for when needed, either for yourself or gifts, so please be Drinkaware. It's also worth noting multi-buy drinks offers are not valid in Scotland due to alcohol promo laws.
How to do it:
1. Go into Tesco store (excludes Tesco Express) and find the Casillero del Diablo Merlot Chile 75cl wine (no other wine works on the brand match) You must buy at least six bottles to get the 25% off (but you could buy a max of eight) to make the most of this glitch as you'll only get a maximum of £20 back in the Brand Guarantee.
2. Add in nine different items to automatically trigger the Brand Guarantee, which comes into effect if you're buying at least 10 different items (the wine counts as one). Try to find some cheap items, such as a banana or carrot – or ideally things you'd normally buy anyway. See our Tesco Brand Guarantee news story for how it works.
3. Take your items to the checkout (we used the self-service till). If it's worked, you'll see your total go down by around half when you go to checkout.
Some cheap items I found that you can add into your shop (to get you to the 10 items) include individual carrots for 6p, Haribo sweets for 10p and a single banana for 12p.
What I bagged:
I got a £52.52 shop for just £25.16 by using this glitch. I grabbed a load of cheap sweets and snacks to get to the 10 different items as well as the six bottles of wine. (see my haul below)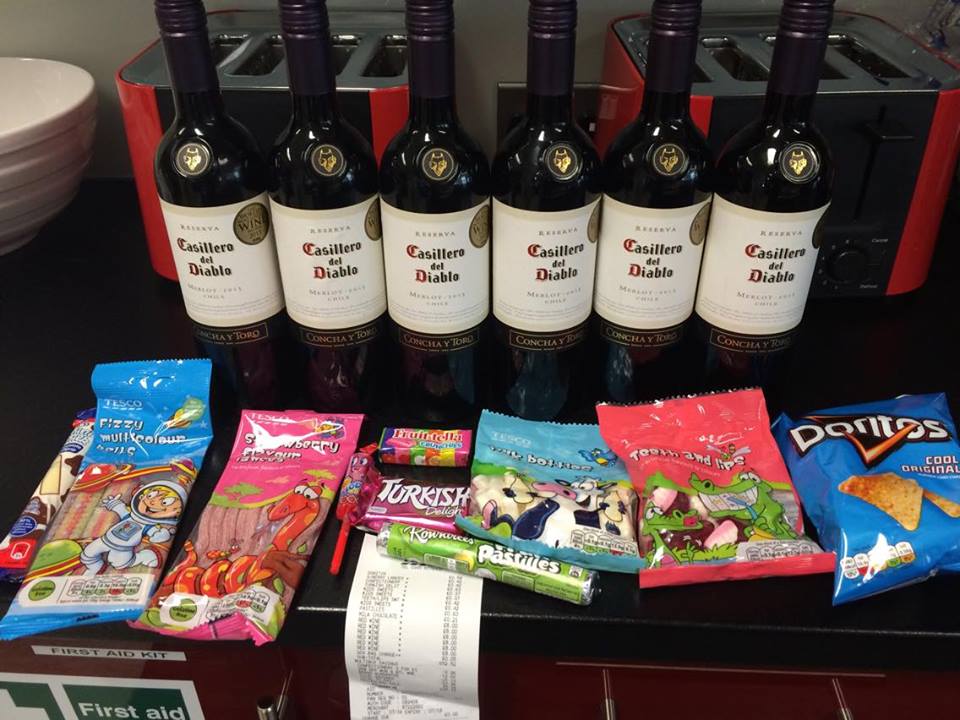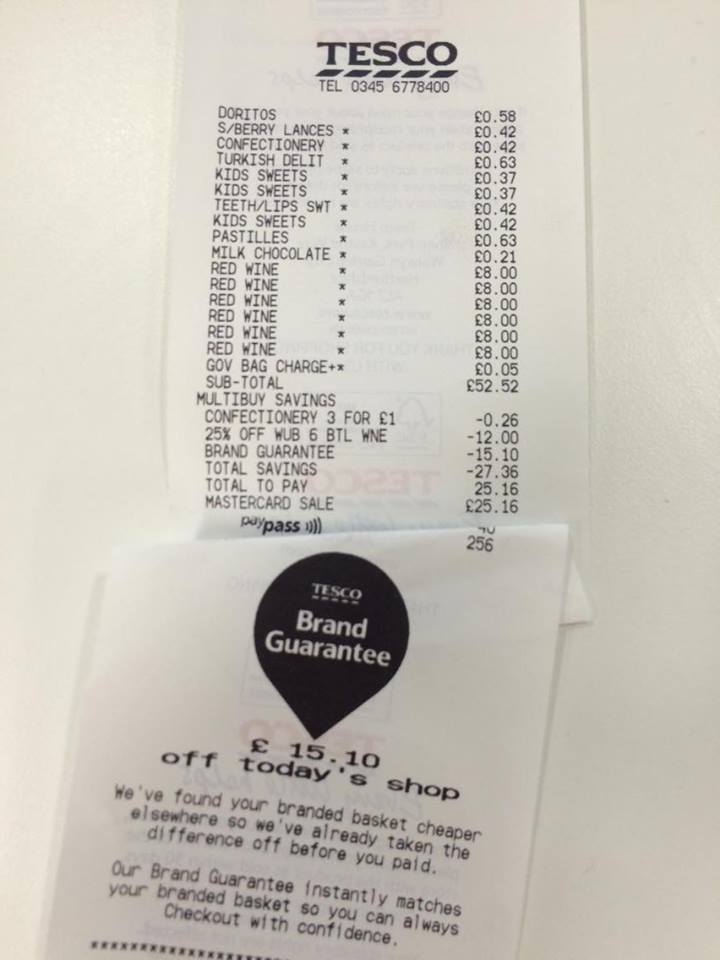 If red wine's not your tipple, see MSE Sarah's £2.63 prosecco trick.
Have you tried out this glitch? I'd love to know how you got on in the comments below, on twitter @Jordon_Cox or on Facebook.