By MoneySavingExpert's Coupon Kid, Jordon Cox
You can pocket up to £1.50 'profit' in points to spend at Boots by combining an offer with a deal from the Boots app until Thu 26 Jan.
Firstly, pick up a copy of the Jan/Feb Boots Health & Beauty magazine found in most Boots stores (find your nearest*). They should be in-stores until Tue 31 Jan and are normally £1, but if you have an Advantage Card, it's free (if you don't have one, sign up*).
On the back page you'll find a coupon for 200 extra points (worth £2 at Boots) when you buy two full-size haircare products (excludes miniatures and premium brands). To maximise the saving, you could pick up two 500ml bottles of Boots' own-brand 'Fresh' shampoo, priced at 75p each.
So that's a £1.50 spend and £2 back in bonus points – meaning you're 50p up (plus your normal points per purchase). This is the shampoo to look out for: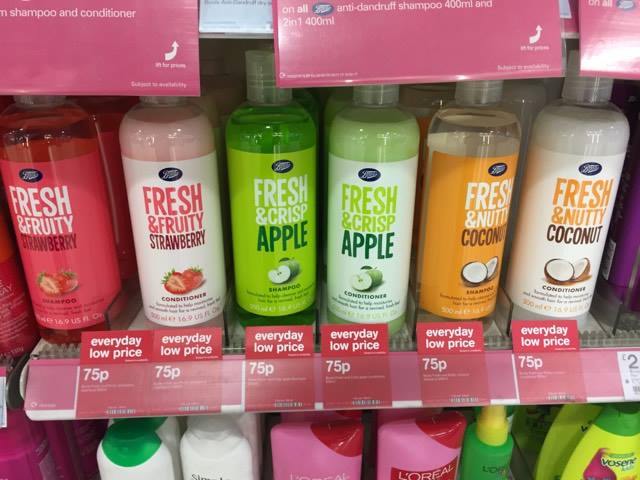 Boost this 'profit' £1 further
If you haven't already, download the Boots app* and add your Advantage Card to get exclusive offers. One of which is an extra 100 points for making any purchase at Boots, available on the app until Thu 26 Jan. Click on the offer and load it to your Advantage Card to activate it.
You can stack this with the bonus points from the magazine offer, so after your initial £1.50 spend, and with 300 bonus points in total now loaded onto your card, you've effectively made £1.50 'profit' for your next Boots spend.
Have you taken advantage of this trick? Have you seen any other great offers at Boots or elsewhere? Let me know in the comments below, on Twitter @MSE_Deals or on Facebook.