By MoneySavingExpert's Coupon Kid, Jordon Cox
I don't know about you, but there isn't much I wouldn't do for a free burger. Dress up in wacky clothes – done it. Wake up at the crack of dawn – you bet I have. Luckily this one is far easier.
On Monday 26 June, more than 4,000 free burgers are up for grabs at all 87 Gourmet Burger Kitchen restaurants nationwide (find your nearest). But you'll need to be swift as it's first come, first served – and there are only 50 available at each restaurant (one per person).
If you are one of the first 50 (it's worth checking before you sit down), you'll need to show staff you've downloaded the GBK app and say 'Size Matters' to the cashier. Then boom – you've got a free burger, with no purchase necessary.
This offer is to celebrate the release of a new burger called 'The Big Mouth', which is the freebie on offer (norm £9.95). It's a 6oz beef patty topped with beer-infused cheese, bacon, ketchup and chilli mayo, served in a brioche bun. If you want chips or a drink, you'll have to pay (but you can get free water.)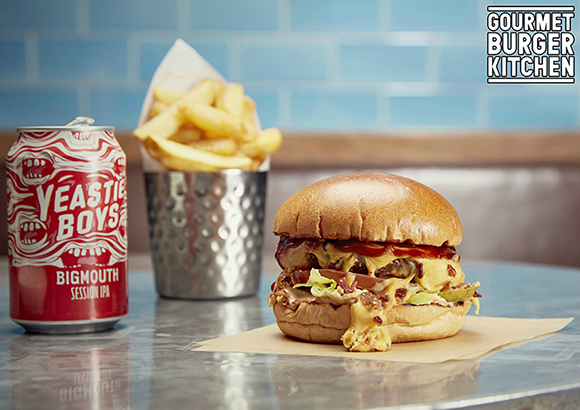 As it is first come, first served, you'll likely need to get there for opening. It's normally either 11am, 11.30am or 12pm, but it varies per restaurant, so check your local restaurant before you go.
See you in the queue!
Will you be claiming your free GBK burger? Have you seen any other great freebies like this recently? I'd love to know in the comments below, on Twitter @MSE_Deals or on Facebook.