STOP EVERYTHING! Put your washing down, your kids down… whatever you're holding, put it down (except your phone or computer), because this is a serious deal that requires your full attention. From today (Thu 27 July), you can bag pick & mix sweets for half the normal price at all Wilko stores that sell them (find your...
Get all this & more in MoneySavingExpert's weekly email full of guides,vouchers and deals
Recent Blogs
23 March 2023

21 March 2023

2 March 2023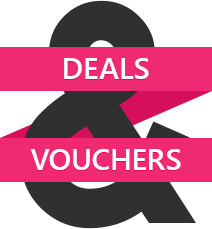 Visit our Deals & Vouchers section to ensure you don't miss out on the best deals.
Read more
»