By MoneySavingExpert's Coupon Kid, Jordon Cox
It'll soon be the most wonderful (and expensive) time of the year. With Christmas just around the corner, finding the cheapest places to buy presents is a must…
Hamleys has just released its list of 10 so-called 'must-have' toys for Christmas and, surprise, surprise, they aren't cheap.
Now, before I go any further, a quick reminder – Christmas is about much more than how much money you spend, so don't be sucked into buying gifts willy-nilly (see Martin's unnecessary presents and kids playing with cardboard boxes blogs). Though if you are buying something from the list below, you can hopefully keep costs down by shopping in the right places.
Note: I last checked prices on Tue 31 Oct and they could change in the run-up to Christmas, particularly with Black Friday on Fri 24 Nov.
Roarin' Tyler the Playful Tiger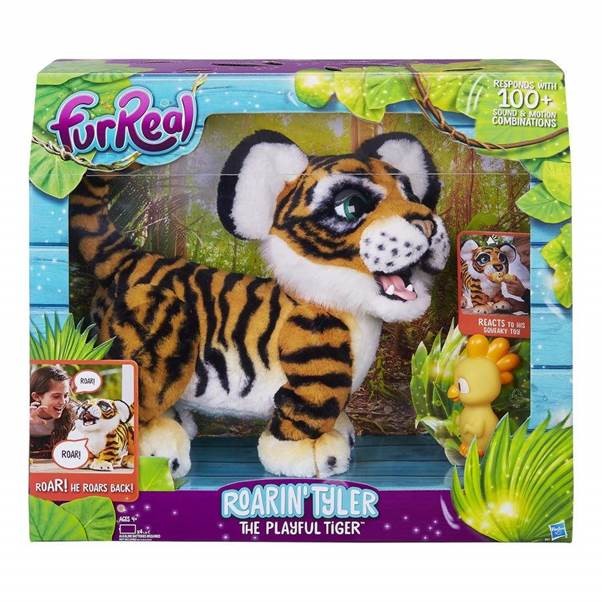 Roarin' Tyler is a robotic cuddly tiger that makes noises and responds when kids speak to him and stroke his fur. It's £99.99 at Smyths with free delivery (RRP £135).
Fisher-Price Dance & Move BeatBo
BeatBo's a singing and dancing light-up robot that introduces little tots to letters, colours, numbers and counting. It's £29.99 at Smyths with free delivery (RRP £39.99).
Lego Star Wars BB-8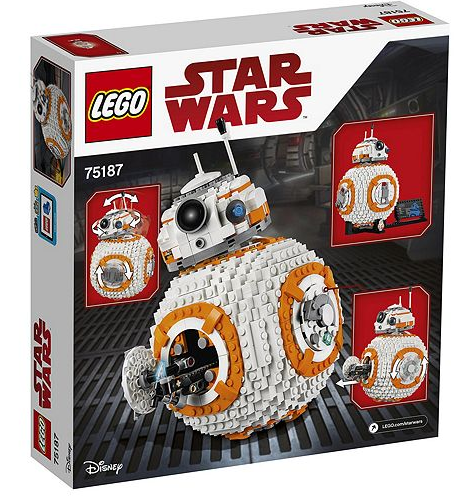 With a Star Wars film hitting cinemas in December, it's no surprise BB8's made it onto the top Christmas toys list. It's £78.99 at Smyths plus free delivery (RRP £85).
Barbie Dreamhorse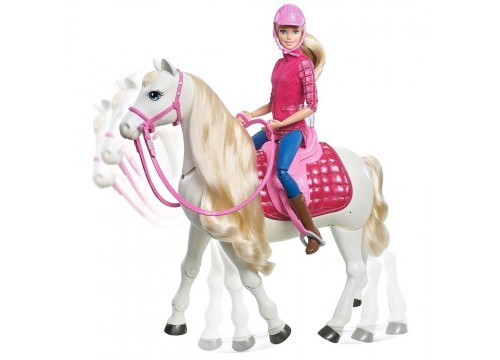 Another robotic animal, this time for Barbie to enjoy. The Barbie Dreamhorse reacts to touch and sounds, and it's £67.49 at Smyths* with free delivery (RRP £90).
Nerf Nitro Longshot Smash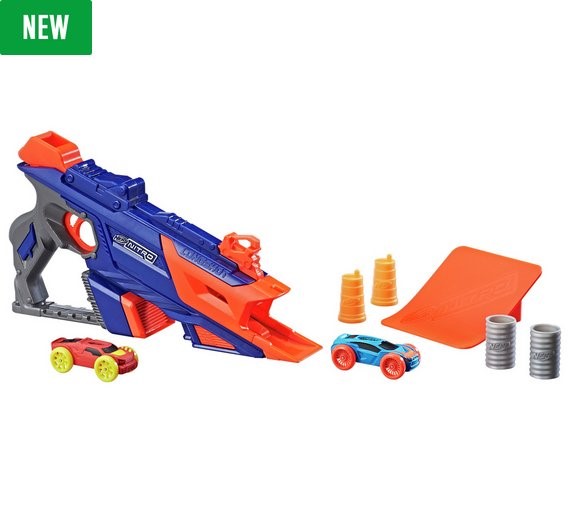 As the image above suggests, it's a Nerf gun that blasts cars along the floor. It comes with various props for creating "epic" stunts and it's £21.99 at Argos* (RRP £22).
Power Rangers Megazord action figure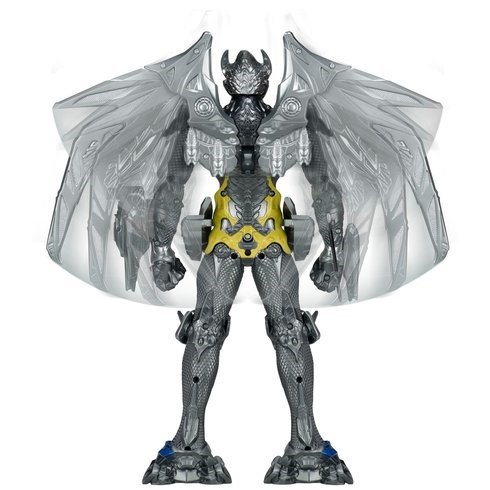 Another one that's fairly self-explanatory, this Power Rangers Megazord action figure stands approximately 44cm tall and is £49.99 at Smyths plus free delivery (RRP £60).
Luvabella Doll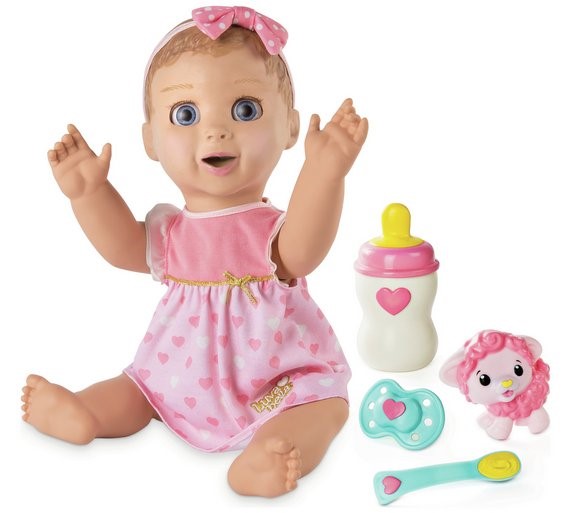 Luvabella the interactive doll plays peek-a-boo and likes to be tickled and spoon fed, but she's out of stock at most retailers. She's normally £99.99 at Argos* (RRP £100).
Hatchimals – Egg Surprise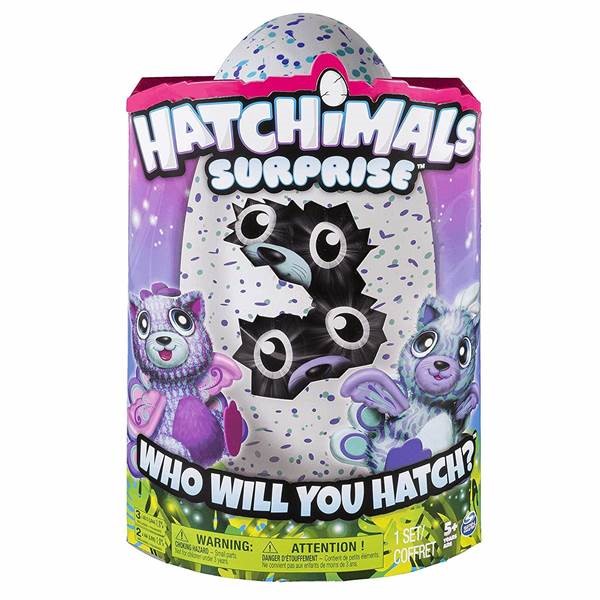 Hatchimals are robotic animals which hatch themselves from an egg, they were one of the hottest toys last year and continue to be popular, despite the price tag of £74.99 at Smyths Toys and Toys R Us* plus free delivery (RRP £75).
PJ Masks Headquarters Playset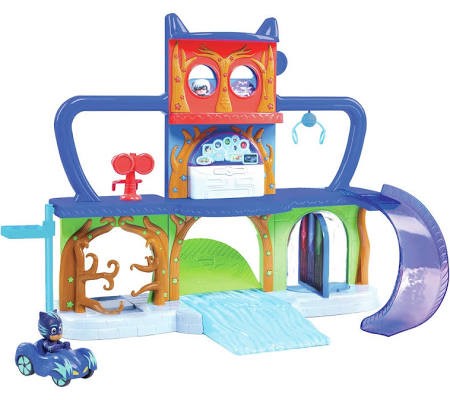 This superhero playset includes Catboy and his Catcar as well as a ramp and is £48.99 at BargainMax plus free delivery (RRP £50). It's £49.97 at Asda George*.
Get a Grip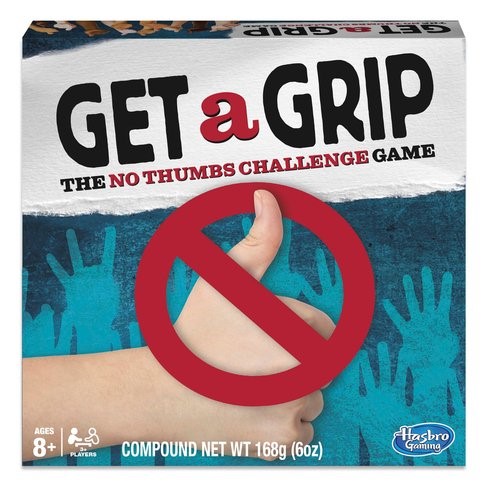 Get a Grip is a board game where players complete tasks without using their thumbs. It's £14.99 at Smyths Toys with free click & collect (RRP £23). Alternatively, it's also £14.99 at John Lewis* but if ordering online, it's £2 to click & collect or £3.50 for delivery.
For all 10 of these, I found the same toy at different prices at different retailers, which highlights the importance of always doing a price comparison before you buy.
What deals have you seen on 'must-have' Christmas toys this year? I'd love to know in the comments below, on Twitter @MSE_Deals or on Facebook.