It's not quite breakfast in bed, but you can go out and get a totally free brekkie this weekend, and won't even have to get dressed.
On Sat 31 Mar, Italian restaurant chain Carluccio's is offering any dish from its breakfast menu – including vegetarian and vegan options – totally free to anyone who dines in, but, wait for it… they must be wearing a dressing gown.
It's suspiciously close to April Fool's Day, but we've been assured this is a genuine offer to promote its new breakfast menu.
Dishes normally cost £2-£11 so you can make a tasty saving just for donning your gown in public. You can also get a free tea or coffee and juice with your breakfast.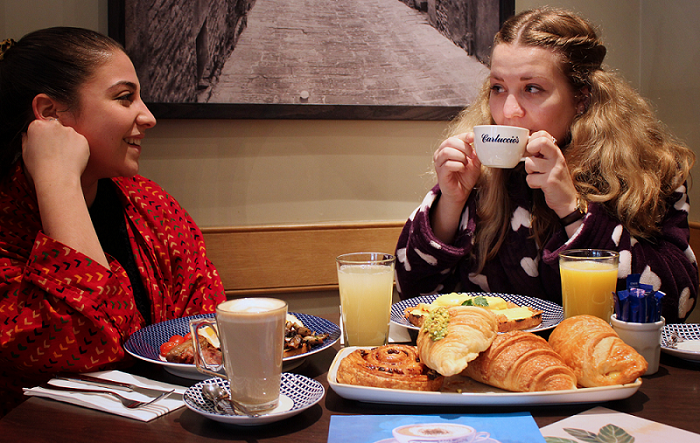 You can get the freebie brekkie at any Carluccio's until 11am, but it's first-come, first-served until the restaurant is full, so it could be a good idea to get there bright and early, or Carluccio's says you can book a table.
Opening times vary between restaurants, with some (such as Heathrow Airport) opening at 5.30am, but the majority of restaurants open at 9am – find your nearest restaurant to check times.
Would you wear your dressing gown to a restaurant for a free breakfast? Let us know in the comments below, on Twitter @MSE_Deals or at Facebook.