School uniform MoneySaving hacks
Including free or cheap second-hand uniform, and tips to make 'em last longer
As the start of a new school year looms (though many in Scotland are already back), now's the time you're probably thinking about your child's school uniform needs.

Kids grow at a rapid rate, so they're going to need a number of different uniforms during their years at school. Factor in PE kits as well, and costs can seriously add up – with parents forking out an average of £230 a year on uniform per child. In this guide, I've got handy tips for how you can kit out the kids with uniform on the cheap.
'Free' £15 school uniform, but there's a risk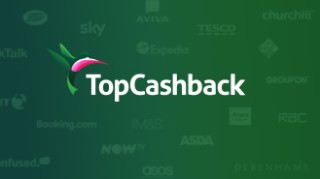 You can get £15 cashback on school uniform or accessories online at Matalan if you're a new Topcashback* member until Sun 15 Sep, or when 5,000 have claimed the offer, whichever's sooner.
This means you could potentially get a 'free' uniform, providing you spend £15 or under – see our price table below for how much selected uniform items cost at Matalan.
The risk with online cashback deals
As with any online cashback deal, things can go wrong (see our Top Cashback Sites guide), so treat it as a bonus rather than a guarantee.
With this one though, because Matalan uniform is cheap anyway, even if you don't receive the cashback, you'll at worst have paid a few quid more than the cheapest uniform at Aldi or Lidl, so the reward here is greater than the risk.
How to get the 'free' uniform
Sign up to Topcashback* by 11.59pm on Sun 15 Sep.

Important:

Visit Matalan online via the Topcashback website (so that your visit tracks) and purchase up to £15 of school items.
Topcashback will reimburse a maximum of £15 to your account about 14 days later, which you can then withdraw into your bank account.
Pick up uniform sets from £4.50 at supermarkets
If your school isn't too strict on buying official uniform from specialist suppliers, then supermarkets are nearly always the cheapest place to buy new school uniform.
Prices for a full set (polo shirts, sweatshirt, and skirt or trousers) cost from as little as £4.50 at certain times of year at Aldi and Lidl – including the current period from July until September, so now's one of the cheapest times to buy uniform.
Other major supermarkets such as Asda, Tesco and Sainsbury's offer sets year-round from under £10, and some high street retailers such as M&S and John Lewis offer uniform sets for under £22.
Below are the prices you can find for school uniform clothing at major supermarkets and high street retailers, including the individual cost for items and the total cost of a set.
Prices vary depending on size, except at Aldi and Lidl where the price is the same for all sizes. It's worth noting how many items you get in a pack (we've included this in the table).

Retailer


Polo shirts


Sweatshirt


Skirt


Trousers

Set total cost
(with skirt or trousers)

Aldi
(in-store while stock lasts)

£1.75
(pack of two)
£1
£1.75
£1.75
£4.50

Lidl
(in-store while stock lasts)

£1.75
(pack of two)
£1
£1.75
£1.75
£4.50

£1-£1.50
(single)
£1.50-£2.50
£2.50-£3.50
£2.50-££4
£5-£8

Matalan*
£2.50-£6
(pack of two)
£3-£5
£3-£6
£3-£5
£8.50-£17

£2.50-£4.50
(pack of two)
£3-£4
£4-£6
£7-£11
£9.50-£19.50



Asda*
£2.50-£4
(pack of two)
£4-£8
(pack of two)
£7-£11
(pack of two)
£5-£7
£11.50-£23

Sainsbury's*
£3.50-£6.50
(pack of three)
£6-£10
(pack of two)
£5-£8
£7-£11
(pack of two)
£14.50-£38.50

Tesco*
from £2.50
(pack of two)
from £6
(pack of two)
from £8
(pack of two)
from £7
(pack of two)
from £15.50

£6-£11
(pack of two)
£6-£11
£4.50-£9.50
£8-£11
£16.50-£33

M&S*
£7-£13
(pack of two)
£6-£9
£8-£12
£9-£14
£21-£36

John Lewis*
£7-£15
(pack of three)
£7-£10
£9-£15
(pack of two)
£9-£15
£23 -£40
Look out for 20%-25% off in sales
Some retailers run regular promotions, which include discounts on school uniform. More often than not, a retailer runs its offers at the same time every year, so if you know when a deal is likely coming, it can pay to wait. Big sales include:

Several times a year, you can get 25% off Sainsbury's Tu* clothing in larger stores and online, which includes school uniform. For at least the past two years, we've seen the offer in February, April, May, August, September and October, and it usually lasts about a week.

For the past seven years, M&S* has offered 20% off school uniform online and in stores in June. It applies to the majority of schoolwear but excludes shoes, accessories and coats. This year's promotion ran from 6 June to 2 July.
M&S is currently running its 90% off sale (its 'Sizzling Summer Event') and there have been reports of shoppers finding school uniform items for less than a pound. Once stock is gone, it's gone, and we don't expect it to last long. When MSE Laura F checked the Oxford Street store on Wed 4 Sep, the sale had finished. Check the MSE forum for help in working out which of your local stores might still have sale items available.
Ask yourself whether you need to buy everything at once? Create an inventory and pick up each item as and when you find a good deal – it will also help spread the cost.
Bag second-hand uniform for free or under £5
Another way to save on school uniform is to get it second-hand. After all, a few sloppily eaten lunches and overzealous art sessions, and that brand new school uniform isn't going to look immaculate for long.
eBay and charity shops
If you have older children, then hand-me-downs are easy, but if not, you can check out eBay or visit local charity shops (find your nearest) close to your child's school. We heard that one primary school in South London donates all unclaimed lost property to local charity shops at the end of each term – we're not sure how common a tactic this is, but we like it.
Facebook
The online social platform is buzzing with offers of used school items, both in individual groups such as Second Hand, Nearly New School Uniform For Sale or Free, and in its Marketplace. It could be worth checking Facebook to see if your school has a dedicated group or page of its own.
Facebook Marketplace allows you to filter by distance, price and latest posting. On Thu 16 Aug, we found some logo sweatshirts, an official tie, generic trousers and more for free, as well as hundreds of other items for about £2-£5. Beware though, many posts are listed as 'free' but turn out to be a job lot of different items, all with a price attached.
Freecycle
Sign up for a free Freecycle account and you can search for uniform being given away for free, or you can add a 'wanted' post. In the past we've seen a school-specific blazer, skirt and shirts offered in Bolton, a boy's uniform bundle in Hackney and a college-specific bundle in Cardiff.
Parent Teacher Association
It's common for a school's Parent Teacher Association to hold second-hand clothing sales, so get in touch to find out if your child's has one. If it doesn't, suggest it to the PTA and, if you can, volunteer to help set one up. You could also organise a 'swap shop' event with other parents. These methods are particularly useful if your school has an official uniform with a logo, which is difficult to find affordably when bought new.
Check outlet stores for up to 50% off
Outlet store prices tend to be more appealing than their high street counterparts, including:
Clarks Outlet* – often has lots of shoes at 50% off online and in store (find your nearest). Delivery's £2.95 if shopping online.

M&S Outlet - it has hundreds of outlets stores which have 30% or more off the main M&S store price.
Outlet items are often incredibly similar styles to the full-price versions, but a fraction of the cost. They're dotted all around the country, but if you don't live close to one, weigh up first whether it will still be MoneySaving for you once you factor in driving or train costs. Some centres also do a further discount for you if you are from outside the area – so head online first to check out if there's a loyalty scheme or visit customer relations when you arrive.
Plan for growth spurts
Buy clothing a few sizes larger than your child currently needs. Plenty of parents buy uniform with growth spurts in mind, so that you don't end up having to buy uniform as often.
If you are, say, buying a blazer, buy a size or two up so that it lasts a few years. At that age, they're growing so much, they could grow out of a blazer in a term.
How to make uniforms last longer
👔 Once you've got the uniform, decrease the chances of having to replace it too soon by keeping it in good nick.
👔 Name tags will prevent jumpers, coats and blazers from getting lost. Sewn-in name tags last longer than iron-on ones. Some parents find writing their child's name in biro on the care tags does the trick just fine, while others suggest that if you write the surname only, it makes hand-me-downs easier (unless you've got a particularly common surname, that is).
👔 It's handy to be able to sew so that you can take up or let down hems and make small repairs to clothing as needed. MSE forumites have got a helpful thread for all your sewing questions.
👔 And finally, a simple idea… make sure your wee'uns change out of their clothes when they get home from school.
What if my child's school insists on official emblazoned clothing?
It's common for a school to have a blazer with a badge on it and a specifically patterned tie, which would have to be bought from special shops or from the school itself. Some schools, however, require more of these bespoke clothing items than others do.
Although it's up to individual schools to decide on and enforce uniform policy, the Department of Education suggests that schools should consider cost and availability to ensure best value for money – though it will almost always work out more expensive than being able to choose where you buy.
Unfortunately, if your school is strict on having an official uniform from a specialist supplier, there is little you can do, but Gov.uk suggests speaking to the school's PTA if it makes changes to its uniform policy that requires compulsory expensive items, and to Citizens Advice if it still enforces it.
Get government help if you need it
Some parents in Scotland, Wales and Northern Ireland are eligible for a grant to help with uniform costs. You can find out if this applies to you by entering your postcode at Gov.uk, which will direct you to your local borough. As well as school uniform, you may be able to get help with sports kit, childcare, travel and course materials.
If you've got any more tips for bagging cheap school uniform or making it last longer, let us know in the comments below or on Twitter @MSE_Deals.

Have your say
This is an open discussion but the comments do not represent the views of MSE. We want everyone to enjoy using our site but spam, bullying and offensive comments will not be tolerated. Posts may be deleted and repeat offenders blocked at our discretion. Please contact fbteam@moneysavingexpert.com if you wish to report any comments.
Update: We are aware that some users may currently be having issues seeing the comments and we're working on it.