How I replaced my smartphone for 'free' by selling old ones and stacking discounts
The most environmentally-friendly option might be to live off-grid with no phone and no contact with the outside world, but tempting as that is, I wouldn't be without my smartphone. I normally like to keep things for as long as possible, but recently technology has been forcing me to upgrade more often than I'd like. So what's the most sustainable way to do this? Buy second-hand, which of course is also cheaper – sometimes by a lot.
You're never going to see me with an iPhone, or any top-of-the-range phone, as I balk at the thought of going running with something on my person that cost more than my car. See my blog on running the Nagoya Women's Marathon for a 'free' Tiffany necklace to see how far I run with my phone! I'm a MoneySaver, so my past three phones have been the cheap-but-pretty-decent Moto G type, and I'm not stuck 'waiting for an upgrade' on a monthly fee. My cue to upgrade is when my phone stops working properly, and I always try to fix issues before replacing anything. If only you could darn phones like socks!
I've only ever had seven mobile phones before now, and this list will show my age but I looked out of curiosity at how much I could sell these for today. Most of them are now considered 'retro' and are sold as such on eBay*, so here's the make, model and the average amount I found I could get for the phones: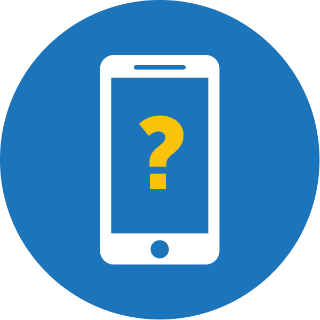 Nokia 5146 - £30
Nokia 3310 - £20
Nokia 6111 - £20
Nokia N73 - £20
Samsung Galaxy Mini - £20
Moto G - £11 at CEX
Moto G4 - £40 at CEX
If they all sell at these prices I'll be able to raise £161, which easily covers the cost of the replacement phone I've already bought. See our guide on how to Sell old mobiles to see if you could do the same.
And here's how I saved 59% by stacking discounts…
I found a used phone on eBay for £140 as a 'Buy it now', and the listing had photos of the phone working as well as a photo of the original receipt along with £269 purchase price this time last year. As eBay and Paypal have relatively good buyer protection, I wasn't too worried that I would get scammed, but it pays to read the whole listing as well as check feedback on eBay sellers before you buy. See our 30+ ways to stop scams guide for more information on protecting yourself from scammers.
I also used a 15% off eBay code (these aren't always available, but can be found online fairly often). The code got me £21 off the original price, and I also converted some Nectar points into a £10 off voucher. This took the price down to £109, but I also went via Topcashback* and earned £3.57 worth of cashback, plus an extra £2.50 bonus from its own offer. That's a total of £6.07 cashback, bringing overall spend to £102.93 for a phone that costs £160 second-hand from CEX, or £179.99 new from Amazon. I also got two cases and a 128gb memory card in the bundle, which would normally have been about £20 separately for the SD card, and the cases are £7 and £15 on Amazon.
The only problem I encountered was the SD card did not arrive. I opened a case with eBay, and the seller agreed to refund me £20 so I could buy a replacement SD card. My new total therefore is £82.93 spent for £201.99 of tech goods – a massive saving of £119 (or 59%). The saving speaks for itself, but – despite the slight issue – I also got the good feeling about reusing some tech rather than buying new. For a £119 saving, I just hope this phone lasts as long as those old-school Nokias did!
Do you ever buy second-hand? How long do you keep your mobile phones? Let me know in the comments below, or on Twitter.