10 KFC MoneySaving tips & tricks
Including FREE fries or hot wings, nine pieces of Original Recipe chicken for £3 and more
Restaurants are back in the spotlight this month with the 50% off 'Eat Out to Help Out' scheme, and one big chain that we expect people will be flocking to is KFC. If you're particularly egg-cited for your Kentucky-fried fix of chicken, we've hatched some compre-hen-sive MoneySaving tips and tricks to save you a clucking fortune so you can build on that nest egg.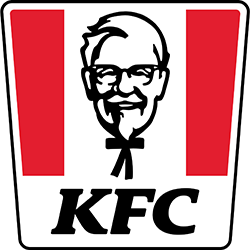 Of course, KFC isn't the healthiest of grub, so if you want to continue looking like a spring chicken then we're not suggesting you try all of these (please eat responsibly), but hopefully you'll find at least one way to save a few quid – or likely more, as you can currently combine some offers with Eat Out to Help Out.
So, as long as KFC doesn't run out of chicken again like it did in 2018, here are 10 finger lickin' MoneySaving tips to use in August...
Find the biggest discounts after the recent VAT price cut, including meals-for-one and sharing buckets
In July, the Government announced it's cutting VAT from 20% to 5% for the hospitality sector, including restaurants, until January 2021. It's totally up to each restaurant whether they pass on the VAT saving to customers or not – see our table of 21 big chains to see who is and isn't.
While KFC hasn't passed on the full saving, which would work out at 12.5% off, it has reduced the price of selected meals by 4%-9%, giving £1 off all sharing buckets, and 50p off selected 'popular' meals-for-one.
Select the drop-down below to discover which 14 menu items have been reduced, and then for the biggest saving, combine these with the 50% off 'Eat Out to Help Out' deal (see full info underneath).
| | | |
| --- | --- | --- |
| Menu item | Normal price | New price |
| Four-piece Colonel's meal-for-one | £5.89 | £5.39 (50p / 9% saving) |
| Four-piece Boneless Dips meal | £6.29 | £5.89 (50p / 6% saving) |
| Boneless Banquet | £6.49 | £5.99 (50p / 8% saving) |
| Mighty Bucket for one | £6.49 | £5.99 (50p / 8% saving |
| Six-piece Bargain Bucket | £11.99 | £10.99 (£1 / 8% saving |
| Six-piece Family Feast | £13.99 | £12.99 (£1 / 7% saving) |
| 10-piece Bargain Bucket | £14.99 | £13.99 (£1 / 7% saving) |
| Eight-piece Dipping Boneless Feast | £15.99 | £14.99 (£1 / 6% saving) |
| Six-piece Wicked Variety Bucket | £15.99 | £14.99 (£1 / 6% saving) |
| 10-piece Family Feast | £16.99 | £15.99 (£1 / 6% saving) |
| 14-piece Bargain Bucket | £17.99 | £16.99 (£1 / 6% saving) |
| 10-piece Wicked Variety Bucket | £18.99 | £17.99 (£1 / 6% saving) |
| 12-piece Dipping Boneless Feast | £18.99 | £17.99 (£1 / 6% saving) |
| 14-piece Party Bucket | £25.99 | £24.99 (£1 / 4% saving) |
Throughout August you can get a mammoth 50% off all food and drink when you dine in on a Monday, Tuesday or Wednesday at 780+ KFC restaurants – see all participating branches.
There's no minimum spend, but you'll only be able to get a discount of up to £10 per person, though you can use this with other offers to bag a bigger saving. This is the Government's 'Eat Out to Help Out' scheme – see full info and who else is taking part.
Examples of the prices you'll get when you dine in on Mon-Wed in August:
FREE fries, hot wings, popcorn chicken or drink via app
Colonel's Club is KFC's loyalty scheme where you can earn reward stamps for free food or money off, and new members can get a freebie just for signing up.
Download the free Colonel's Club app and register to receive three stamps straight away, which you can exchange for a free side such as fries, hot wings, popcorn chicken, corn, or a regular soft drink.
To claim it, just scan your app at the restaurant and it will come off your bill. There's no minimum spend, so you could just walk in, grab the freebie and walk out without spending a penny.
Note: If you sign up via KFC's website you'll only receive one stamp, which isn't enough to claim the free side.
Regular fries, two hot wings, small popcorn chicken, regular corn, creamy mash, southern rice, garden salad, regular soft drink, black americano, tea, hot chocolate, latte, cappuccino, white coffee, regular gravy, regular beans, or regular coleslaw.


The offer isn't available at any motorway service outlets. All stamps expire 12 months from the date of the last stamp being earned and rewards need to be used within six months of being earned.


After you've claimed your free side, the reward will disappear from the app but the stamps will stay on your account – so if you later spend money at KFC you can accumulate extra stamps on top to earn other rewards.

You'll get one stamp when you spend £3-£14.99 in a single transaction in participating KFC outlets and you'll get two stamps if you spend £15 or more. You can't earn two stamps on two separate £3-£14.99 purchases in the same day – the second transaction would have to be £15 or more.

Spend enough to earn four more stamps (so you'll have seven in total) and you can get a free snack (norm £1.40-£3ish). Collect a further four stamps (so 11 in total) and you can get £5 off any purchase. Once you've reached 11 stamps, the balance reverts to zero but your £5 off is banked in the app and you have three months to redeem it.
£3 for nine pieces of Original Recipe chicken on a Tuesday when dining in (£6 takeaway)
On Tuesday 11 and Tuesday 18 August, you can get a bucket-load of nine pieces of Original Recipe chicken for £3 when dining in. It's by taking advantage of a popular Tuesday offer that KFC's running until 18 August.
This nine-piece bucket isn't a permanent fixture on the menu, but as you can usually get three pieces of Original Recipe chicken for £3.99, nine would normally cost £12ish – but on those two Tuesdays it's £5.99 for nine.
However, if dining in, you can use the Eat Out to Help Out 50% off at participating restaurants to get it for £3 (dependent on what else you're buying given the £10 per person max discount).
KFC app offers, eg, £1 off Mighty Bucket for one
Within the free KFC Colonel's Club app, you'll find regularly updated short-lived deals. You can get the below offers via the app until Sunday 23 August – simply pick which deal you want to use in the app and scan it at the restaurant.
You can only use one offer at a time. Jersey and Thorpe Park are excluded.
Hold on to your receipt for a 15% discount when you complete a quick survey
At the bottom of every KFC receipt, there's a note about an online survey you can fill in, giving feedback about your experience. It only takes a few minutes to complete and you'll get a code for 15% off your next spend of £5 or more, valid until 30 days after the date on your receipt.
To get the discount, write the code at the bottom of your receipt on the dotted line and hand it over at the restaurant when you've placed your order. Of course, you should then get a fresh receipt and be able to claim the discount again on your next visit, if it's within 30 days.
If you're using this on a larger order such as a sharing bucket, you'll save about £2-£3ish, so it's worth the effort.
'Free' £10 off a KFC delivery for cashback newbies, but there's a risk
If you're new to popular cashback site Topcashback*, you can get up to £10 back when you order KFC (or from any other restaurant) via delivery service Just Eat.
Things can go wrong with online cashback, so treat offers such as this one as a bonus rather than a guarantee – for more info, see our cashback sites guide.
How to get the 'free' £10 cashback
Sign up to Topcashback* by 10am on Sunday 27 September – if you've an existing account but haven't made any purchases through it, you also count as a new member.

Important:

Visit Just Eat via the Topcashback website (so that your visit tracks) and order up to £10 – you can order more but you'll only receive a maximum of £10 cashback.
About 14 days after the deal ends, you'll be reimbursed a maximum of £10 to your Topcashback account. From there it can be withdrawn to your bank account.
The offer will end sooner if it's redeemed 10,000 times. You can only get it once per household.
Choose the right delivery service to save up to £5ish
Depending on where you live, you can get KFC delivered to your home via three of the big delivery services – Deliveroo, Just Eat, and Uber Eats. If you're in an area where more than one service operates, then it's worth checking each one to see which is the cheapest.
When we checked, though menu prices were the same across all three, the final totals ended up quite different when you factor in service charges, delivery etc. Here are two examples below:
At the time we checked, we noticed that Deliveroo charged us a small order fee under £15, which the other two services didn't. As you can see from our 'Four-piece Boneless Dip meal' order above, that meant almost a £5 difference in cost between Deliveroo and the cheapest, Uber Eats.
Above £15, we found the prices were much closer, but in the '10-piece Family Feast' example above, we still saw an 80p difference between the cheapest (Just Eat) and most expensive (Uber Eats).
It's worth noting that even when you choose the cheapest of the delivery services, you're still paying a premium compared to what you'd pay if you picked up your order at the restaurant. For example, a fillet burger meal is £4.99 at the restaurant but when we checked via Deliveroo, Just Eat and Uber Eats it was £6.29 – a £1.30 markup.
There are a few items on KFC's menu that aren't widely advertised or sometimes even acknowledged on the menu, but in our experience, they've always been available whenever we've asked for them specifically – so while we can't guarantee it, they're worth requesting if you want a MoneySaving option.
Firstly, there's the £1.99 Snackbox, which used to be really popular back in the day, and still exists, but doesn't seem to be advertised on its menu.

You can get a box of either popcorn chicken, one piece of chicken or a mini fillet, which comes with regular chips, for £1.99 all-in (normally £2.80ish). The low price makes it one of the cheapest meal options you can get from KFC.
Similar to the Snackbox above, but slightly larger.
Lunchboxes contain a large portion of fries and either a large popcorn chicken, two mini fillets or two pieces for £2.99 all-in (normally £3.80ish).
Once again, it's not advertised on the menu, so it's only for those of us in the know.

If you want the biggest small-lunch option, you can go for a Megabox – the final item which isn't normally publicised.
For £3.99 you'll get one piece, a mini breast fillet and two hot wings with large fries and a pot of gravy – something for every appetite, but on a budget.
Students can get a free £2 Snack Box with a £3+ spend
If you're a student and signed up to the discount scheme Student Beans, you can a free Snack Box (norm £1.99) when you spend £3 or more in a single transaction at KFC.
You'll need to have a valid Student Beans ID (register for free if you don't already) and then you'll also need to register a free Colonel's Club account at KFC and link both.
To do this, go to the 'My Account' section of the Colonel's Club app and enter your Student Beans ID. You'll then see a barcode within the app which you can show at the restaurant to get the 'freebie'.
For more student MoneySaving, see our Student Checklist guide.
We hope these tips will save you an arm and a leg (or a wing) on your next trip to KFC. Do you have any MoneySaving tips of your own? Let us know in the comments below, or on Twitter @MSE_Deals.