How to borrow books FREE for as long as you like - even if you don't live near a library
If you're not lucky enough to live near a council-funded library, locally-organised book swapping stations known as a 'Little Free Library' have started popping up all over the country. Here I'll tell you more about what they are, how to use them and how you can find one near you - or even set one up yourself.
Of course, I'm not suggesting you stop using your local library if you have one, but if you don't and you still want to read books for free, then read on to learn about the Little Free Library phenomenon encouraging reading (and keeping used books out of landfill) throughout the UK and across the world.
What is Little Free Library?
You may have seen them about - they're usually in communal areas, like playgrounds or near community centres, or in an old phone box or bus shelter converted into a small library or public bookcase. The difference is, compared to a local library, they're open 24/7, available to anyone even without a card and you can take the books home and keep them as long as you'd like.

I'm lucky, in that I know the person who started my local Little Free Library (thanks Hazel), and our local charity shop is run by lovely people happy to donate excess books they aren't able to sell.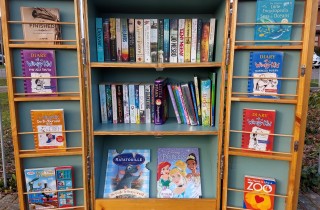 You can also help support your local community and leave books you'll not read again for others to enjoy – great if you're Marie Kondo-ing your house, but don't donate anything you'll miss as you might never see it again. If you're donating your books to get more into e-books, check out MSE Jenny's tricks to get e-books for free.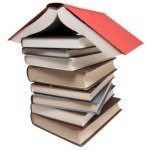 How can I find one near me?
The libraries are popping up worldwide, with 50+ already up and running in the UK – you can check this Little Free Library map to see if there's one near you, or near where you're holidaying – saves bringing a book in your luggage. The website also has instructions on how to start your own, and it sells pre-fabricated boxes, though you may be able to make your own, or revamp an existing space (you may need permission from the local council).
In order to appear on the website, and be an 'official' Little Free Library, you do have to pay – so some local libraries may not be registered or appear on the official map. It's worth checking local community Facebook pages and websites to see if you've a little library local to you that isn't yet included on the official map.
How do I start my own?
If you want to set up a Little Free Library of your own – anyone can – though you'll likely need permission from your local council to start one in a public space. See Little Free Library for advice on how to get started.
You could also ask if you can start one at work. Check out MSE's Little Free Library below – it started in a small wicker hamper, but now we have a shelf space for colleagues to swap books, and the collection's growing.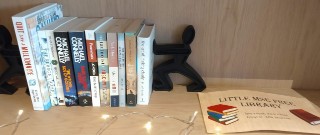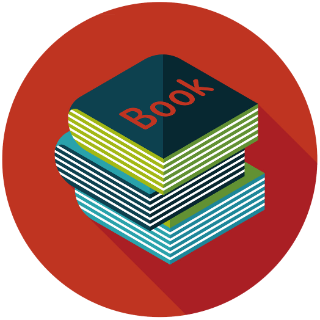 Are there other alternatives to Little Free Library?
Little Free Library is not the only website where you can check for book swapping locations. Another to try is Open bookcase, which also has a map to check for books near you.
Another scheme is Book Crossing, where you don't need to leave books in any specific location, and you can register your book for free and get a sticker with a code to track where it travels. There are official Book Crossing locations, where you can leave books en masse, or you can 'wild release' them and leave them on, eg, a park bench, or public transport.
You can check the Book Crossing map where you can view recent additions, but it's worldwide and can jump from country to country as new books are added. A more useful way to find books in the UK is to use the Book Crossing UK list, which breaks down where books are released by location so you can narrow it down easily.
If you're a Londoner, you might've heard of Books on the Underground, where people leave stickered books on the Tube for others to pick up. I've been working in London for over four years and never seen one, but apparently the trick is to follow Books on the Underground Instagram to see where they're left.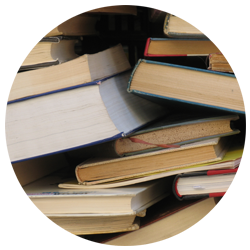 What if I want to donate books?
I'm on the hoarder side when it comes to books, but I've donated a few in my quest to be more minimalist. I will admit, I've only donated books I didn't really enjoy – maybe they're more someone else's cup of tea, but it's nice to give them a chance instead of leaving them unloved on my shelf. So far, I've donated 15 pristine books I bought new for £1 each, either using offers, from Poundland or charity shops – and picked up seven to read myself.
Remember, while you can keep the books for as long as you want, it is still a lending library – so it would be bad practice to take the books to keep forever or sell on. However, in my experience of using our local library, people have been keeping within the spirit that started it and exchanging books.
Do you have a local book swapping location? Would you start one up in your community? Let me know in the comments below, or on Twitter.