10 ways to get FREE modern & classic e-books, digital comics & audiobooks
Including Harry Potter, The War of the Worlds, Pride & Prejudice, The Walking Dead and thousands more
Grabbing a cuppa and sitting down to read a book, or listening to an audio version, is a great way to pass the time. Whether you're a seasoned bookworm or you've just recently immersed yourself into the world of literature while spending more time at home, there are a whole host of online ways to easily help you enjoy both modern and classic e-books, digital comics, and audiobooks for free.
If you're a member of your local library, restrictions in your area might mean you're missing out on going, or maybe you just don't feel comfortable taking the trip. However, it's likely you'll be able to access an online service using your library membership info, where you can borrow books and audiobooks digitally for free.
It's worth seeing if your library offers this – every one we checked did. Your library subscribes to a service which hosts an online or app-based version of a library where you can borrow/checkout titles digitally.
How it works in a few steps
You'll need to first be a member of your local library.
Check to see if your library is signed up to an online service and which it uses – see Gov.uk to find your library's website and it should tell you on there. The online service a library uses differs by local authority – with some of the popular services being Borrow Box, RB Digital, and Overdrive/Libby.
The next step is to download the free app of the service your library uses. Once you've opened the app, search for your library and register – you'll need your library membership info for this.
You can then search for titles or browse, and start borrowing (more on that below).
MoneySavers rate these services as a great alternative if you can't physically get to your local library...

Most of the online services will work in a similar way, though exactly what you can borrow digitally will vary depending on what your library has subscribed to. Generally, from the libraries we checked you could borrow fiction as well as non-fiction titles such as cookbooks, history, health and fitness etc.

For example, libraries within Kent County Council have over 26,000 e-books and more than 4,000 audiobooks available online, including fiction and non-fiction for both adults and children via the Libby app.

Members of Lincolnshire County Council libraries can access over 15,300 fiction and non-fiction e-books and more than 3,900 audiobooks via the RB Digital app.

Anyone who's a member of a library within Edinburgh City Council can borrow over 10,000 fiction and non-fiction e-books via the Libby app and more than 5,000 audiobooks via Libby, RB Digital, Borrow Box and uLibrary.

Libraries will often have popular e-books, and audiobooks with the same narrators as you'll find if you downloaded them from Amazon's Audible so it's worth checking your library's online service first.

The number of e-books and audiobooks you can checkout at one time, and for how long, is determined by your library.

For example, MSE Jenny's local library in Essex uses the Borrow Box app and lets you borrow up to seven titles at a time. MSE Oli's library in Kent which uses the Libby app, allows you to borrow up to 12 titles at once for a period of up to three weeks. MSE Rhiannon's local library in Buckinghamshire uses the RB Digital app and lets you borrow up to five e-books and up to five audiobooks for a borrowing period of three weeks.

Much like in a physical library, an e-book or audiobook can only be borrowed/checked out by a limited number of people at a time. If you find the title you want has already been checked out you can usually put a hold/reservation on it for when it becomes available again.

Your e-book or audiobook should automatically disappear (or become unreadable) from your device once the allotted borrowing time has expired.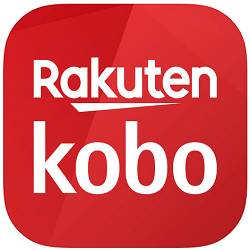 E-book seller Kobo, which also makes a rival device to the Kindle, has a regularly-updated section with 700+ free fiction and non-fiction e-books including romance, mystery & thriller, fantasy & horror, science fiction and more genres.
You'll need to sign up for free to access the e-books, and then you'll be able to either download them to your computer, view them in the free Kobo app, or on a Kobo reader if you have one.
If using the Kobo app, once you've signed up/in, select the menu and then choose 'Free eBooks' – you can then choose the book you want to read from several genres. Once you've selected 'Add to My Books' you'll be able to read the book on your device.
150+ free e-books and comics at Google Play Books for Android & iOS devices
Google Play has a books section where you can buy and download books, comics, and textbooks – but it also offers over 150 of these for free, eg, City of Wishes by Rachel Morgan, Veggie BBQ by Joe Wicks, and Eat Green Get Lean by Michael Matthews.
You'll need to have a free Google account, then simply choose the title you want to read and select 'Free eBook'.
The free books on offer rotate regularly so it's worth checking back often. You can read them offline on your tablet or phone using the Google Play Books app for Android or iPad/iPhone, or on your computer.

Permanently-free classic literature, eg, Alice's Adventures in Wonderland, Sherlock Holmes, Treasure Island
Thousands of books are in the public domain and widely available to read for free because they either have no copyright, or have lost it over the years. This includes many great classic literary works such as Alice's Adventures in Wonderland by Lewis Carroll, Treasure Island by Robert Louis Stevenson, The Adventures of Sherlock Holmes by Arthur Conan Doyle, and Pride & Prejudice by Jane Austen (see how to listen to it as an audiobook for free).
There are a number of places online that you can read these works. MoneySaver Amy recommends Project Gutenburg which is completely free, has thousands of titles, and unusually doesn't require any sign up...
Another, Planet eBook, offers free classic literature in several formats which can be read on a computer, iPhone/iPad or Android device, or on a Kindle. There are plenty of classics to choose from including 1984 by George Orwell, The Great Gatsby by F. Scott Fitzgerald, Wuthering Heights by Emily Bronte, and Crime and Punishment by Fyodor Dostoevsky.

If you have an Amazon account and you've a Kindle or download the free Kindle app, you can access over 1,000 classics for free at Amazon.

100s of totally free digital comics at Amazon, eg, Stranger Things, The Walking Dead, Avengers Alliance
60+ free digital DC comic books, eg, Batman, Superman, Wonder Woman
To access the comics, you'll need to log in with an Amazon or Comixology account and then you'll be able to add the comics you'd like to your cart.
You can read the comics on your computer, or download the free DC app at the App Store for iOS or Google Play for Android. Once you've signed in, scroll along to the 'Free' section where you'll be able to download the comics onto your device.
If you've an Alexa-enabled device, you can listen to selected audiobooks each month completely free – just say "Alexa, what's free from Audible?" to hear what's available. You don't need to have an Audible subscription or give it any payment details. Past free titles have included Aladdin, Treasure Island, Harry Potter, Oliver Twist, and The Wonderful Wizard of Oz.
Until Saturday 31 October, you can listen to Sense and Sensibility by Jane Austen, Pinocchio read by Stephen Mangan, and Planet of the Apes by Pierre Boulle. Whichever you want to listen to, just ask Alexa to read it.

Alexa... read Sense and Sensibility.
Alexa... read Planet of the Apes.
Free short stories – though you can only pick the genre
It's also very easy to listen to short stories narrated by the likes of Stephen Fry, David Jason, Juliet Stevenson and more on your Alexa-enabled device.
To get it to work, say "Alexa, open Audible Stories". You'll then be asked to choose a genre, eg, mystery, sci-fi, horror, kids – Alexa will then randomly select a short story for you to listen to. Examples include The Tale of Peter Rabbit, Dracula's Guest, and The Trial for Murder.
Free Beano comic each month
If you think The Simpsons has been going a long time, well The Beano has been around since the '30s with over 4,000 issues.
You can catch up with Dennis the Menace and the gang with a free digital version of the Golden Beano each month (there have been six so far). It's a collection of comic strips, puzzles and jokes from its archives over the past 80 years.
To download the Golden Beano for free each month, visit The Beano and select the image of the comic to open it as a PDF – you can then print it, or to be more MoneySaving and environmentally-friendly, you can download it to your device.
Have you downloaded any free reads lately? How do you normally get free books and audiobooks? Let me know in the comments below, or on Twitter @MSE_Deals.