'Free' £2ish Lindt chocolate for Shopmium cashback app newbies
Plus other freebies that existing users can get too
Free food is my favourite kind of food, and who can say no to free chocolate? With more of us now opting to do our supermarket shop online, many have struggled to save as much without coupons and yellow sticker bargains. However, there's a free cashback app which gets you weekly supermarket discounts and freebies, whether you're shopping in-store or online – and to sweeten the deal, we've blagged a 'free' £2ish Lindt choc for new users.
Of course, you can still get physical coupons in magazines, through your door, online or elsewhere – check our Supermarket coupons page for what's currently available – but the numbers have dwindled, and extreme couponing the way we used to do it is no more. A while ago, I asked the question is cashback the new couponing? With the pandemic and shift to online shopping in 2020, I can say that yes, I think it is.
Shopmium launched in 2011 and works in a similar way to other cashback apps/websites such as the more well-known Quidco ClickSnap or Topcashback Snap & Save. Getting cashback is a bit more complex than simply handing over a coupon for an instant discount at the time of purchase – it's often more of a waiting game, and there's always a risk it won't pay out – see our full Cashback sites guide.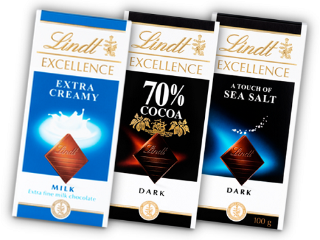 Follow the steps below to get the 'free' Lindt choc, plus further down there are other freebies for both new and existing Shopmium users.

Sign up to the app with our blagged code. Download Shopmium* and sign up. Then use the code MSE to get the 'free' Lindt chocolate offer added to your account automatically. See below for step-by-step instructions on how to do this, with screenshots.


Buy an eligible Lindt product in-store or online. Within 15 days of adding the code, you'll need to purchase one of the three eligible Lindt Excellence 100g chocolate bar flavours – 'extra creamy milk', '70% cocoa dark', or 'dark a touch of sea salt' – within 15 days of signing up. You can buy it from ANY shop – they were £2ish at most stores we checked (max cashback is £2.40). Double check the size and flavour of the product. If you're shopping in a store you can use the Shopmium app to scan the barcode to be sure you've got the right one.


Get and keep your receipt, then take a photo to upload. Make sure you get a printed receipt in store, or with your delivery/click and collect order if you shop online. To get the cashback, you need to photograph the receipt and upload it in the app by selecting the piggy bank button and then 'Request My Cashback'. You'll also be able to use a photo of your online order if you shopped online. As long as you shopped within 15 days of adding the code, you'll have an additional three days after this to upload your receipt, but I recommend doing it as soon as you can so you don't forget.


Keep the packaging so you can scan the barcode. You'll also need to scan the barcode when you upload your receipt for Shopmium to check you've bought the right size/flavour of product.


Get your cashback automatically. With many apps, you need to physically request your cashback once it gets over a certain amount. If you set up your payment method in your Shopmium app profile, your cashback will be paid automatically into your PayPal or bank account, whichever you choose. Once Shopmium verifies your cashback, it should be with you in 48 hours for PayPal, or 72 hours for bank transfer. Shopmium told me the whole process shouldn't take longer than five days.
Note: You may receive an email telling you that you only have eight days to redeem your offer. This is not strictly true, as after eight days Shopmium will send a reminder email stating that your offer has been 'extended' by another seven days to a total of 15 days. It does this so people don't forget to redeem their offer.
Go to 'My Profile' in the app (the far-right button at the bottom of the app screen, see below) and then tap 'Add a promo code'
Enter the referral code MSE and tap 'Discover my gift'
Get the free Lindt chocolate offer added to your account.

Blurry photo of your receipt or online order
Damaged/folded/cut receipt
Screenshot of online order, not photo of printed receipt
Bought wrong product
Bought product after 15 days of adding code to app
The item is substituted for a non-eligible item in your online order
Forgot to add receipt before 15 days plus three days of adding code to app
Didn't add code MSE when joining to get Lindt chocolate added to app

Didn't set up app with PayPal/bank account details

For more information, see the Shopmium help pages. If you have any trouble redeeming the offer, you can also email contact.uk@shopmium.com.
Other Shopmium offers
Other deals on Shopmium might not be as good as free food or drink, but there are some decent cashback discounts on brands that you might like, such as these:
It's worth noting that even though the tab at the top of the app says 'In-store' or 'Online', for the supermarket cashback I'm talking about, you'll need to toggle it to 'In-store' as 'Online' is click-through cashback like Topcashback or Quidco.
Even though it says in-store, if you check the individual supermarket offer you're interested in, they say 'online supermarkets included' so you can take a photograph of your online receipt and proceed as you would with an in-store receipt. See Shopmium for more information on how to upload receipts from click & collect or online orders.
Not a fan of the brands available? Donate 'em
Coupons and cashback are a great way to save money on your shop, but they're also a great way to donate suitable items to food banks to help your local community. See find a local food bank for more info on what to give, and where to find drop off locations.