Amazon Warehouse – get returned items or mildly damaged products for knock-down prices
For example, £84 trike for £44, £30 off a Nespresso machine, £250 off an HP laptop. Plus EXTRA 20% off
Ever wonder where your purchased goods go when you return them? It may be news to you that Amazon has its own little Aladdin's cave – Amazon Warehouse* – full of preowned, used or open box products, all for a discounted price. MoneySavers rave about it, but can one customer's return really be someone else's treasure?
Those who know it, don't want to share it. It's almost like a secret club, where if you stumble upon it, you're hooked. But what is Amazon Warehouse and why do many of us not use it enough?
Well I want to pull out my fanfare trumpet and make a public announcement, and show you why I think it's a great way to not just save money, but to save second-hand stock.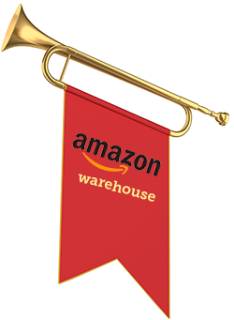 New. Get 20% off selected Amazon Warehouse products
You can get 20% off selected products at Amazon Warehouse* until 11.59pm on Friday 9 September. Products included in the promotion aren't always clearly marked, so you'll need to find them via the link above. If you've chosen an eligible item, the discount will be automatically applied at the checkout.
When we checked on Monday 5 September, there were still over 90,000 items included. While this isn't the biggest discount we've seen on Amazon Warehouse (previously it's had a 30% discount), this is the largest number of items included that we see. This deal works best if there was something you were planning to buy anyway, and you can now get it even cheaper.
On Tuesday 30 August, we spotted GHD hair straighteners for £64.56 with the extra 20% off – £80.68 before the discount, and usually sold for £109. We also spotted a Tassimo by Bosch coffee machine for £21.64 – £27.07 before the discount, and usually sold for £49.
One MoneySaver tweeted us...
Got my laptop for £320 instead of £600 from Amazon Warehouse - Larry, MoneySaver
Another MoneySaver also got in touch with us...
Thanks for the tip. I bought my dream coffee machine when I found it for £550 instead of £1,000. It works brilliantly but is missing two minor pieces of trim which I've found online elsewhere for less than £20 - Hamish, MoneySaver
What is Amazon Warehouse?
Amazon Warehouse* is a branch of Amazon where it sells customer returned and mildly damaged goods. It offers items that are in a good condition but don't meet Amazon's standard as 'new', so are sold at a discounted price. There may be the odd blemish on the box, cosmetic wear-and-tear or missing minor accessories like a manual, but items are almost as good as new, with defects most people wouldn't really care about – though you will get an idea of the defect before buying.
These products also have the benefits of Amazon's fulfilment:
Stored, packed and dispatched by Amazon
Eligible for free delivery
24/7 Amazon post-order customer service
Amazon handles customer returns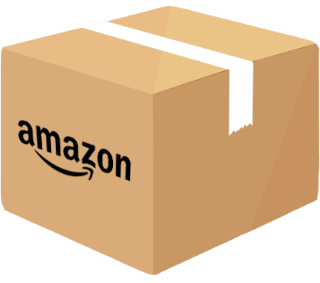 Not only do you receive Amazon's customer service, but the product will be under Amazon's returns policy*, which means if you're unhappy with your purchase, you'll be able to return it for a full refund within 30 days.
Normally with online purchases, you've 14 calendar days to say you'll return and a further 14 days after to send the goods back, so this is just a bit longer and more flexible, rather than a huge perk. For more info on your statutory rights, see our consumer rights when buying goods online guide.
What condition are the items in?
The condition of the product is important, as it's what determines the price. Amazon says it 'thoroughly tests functionality and physical condition of each item' which gives the product a specific grade. Unfortunately you won't see an image of it (unless they state that you can request one), as turnover of items can be rather quick but there will be a short description, detailing the imperfections.
Here's a breakdown of what to expect when you're looking for a Warehouse deal:
Used – Like New
A 'like new' item is in mint condition – there may be minor defect on the packaging from either being returned or damaged in the warehouses.
Used – Very Good
Any cosmetic damage – eg, minor cosmetic imperfection on top, front or sides of item. Item can come in original packaging as damaged or be repackaged.
Used – Good
A 'good' item will show slight signs of use and might have large cosmetic damage or blemishes and/or missing accessories. It's possible the packaging has been replaced so that the product is protected.
Used – Acceptable
'Acceptable' items will show wear or major cosmetic damages such as cracks, holes or dents, but should still be usable. Again, it's possible the packaging has been replaced so that the product is protected.
The Warehouse comes under a section on Amazon known as Amazon Warehouse deals*, where you can browse through 34 departments, including 'Computer & Accessories', 'Home & Kitchen', 'Toys', 'Video Games', 'Electronics & Photo' and plenty more. Score!
We've seen Amazon Warehouse have over 40,000 items in stock, with more being added all the time – though it's a bit of a lottery since it's all based on what has been returned or damaged in the Warehouse. Amazon encourages you to check back often and order quickly as stock can vary and I've noticed the good deals get snapped up pretty quick.
⚠️ Remember, items come and go in the Warehouse, so what you find one day could be gone the next.
Between our users and MSE staff, we've found many great examples of what you can get on Amazon Warehouse. However, these examples come and go, and so we can't be sure that you'll get them. Instead, this is just a snapshot of what we've seen ourselves, to give you an idea of what you could find.
One MoneySaver got in touch with us who saved over £230...
It has been a difficult year for my business and with Covid etc, but my graphic design equipment desperately needed updating. After a lot of research I was going to order a new BenQ screen for my computer, investing £569.80. Then your email came in and I found the exact same model on Amazon Warehouse for £477.01. With the 30% off deal it came to £330.76! I'm over the moon – thanks so much!
I found the perfect trike for my toddler for Christmas but even after using all the shopping tricks I've acquired over the years I couldn't find it for less than £84 - ouch. Then I tried Amazon Warehouse and found the exact same trike for £44. The box was a little bashed up, but the trike itself was immaculate.

In September last year, I needed a new microwave so used the opportunity to put the Warehouse to the test. After eyeing up a nordic style heat zapper (norm £99), I explored my options on what various conditions I could purchase my new micro-machine at the time (1 Sep 2020) on Amazon Warehouse.

I decided not to go for the cheapest option at £60ish (there were quite a few available) as they were described with 'large cosmetic imperfection(s) on top, front or sides of item.' As I scrolled down, I spotted one for £76ish, with the description:

Condition: Used – Very Good - Item will come repackaged

I have an Amazon Prime account so would normally get next day delivery, sadly the microwave couldn't commit as it was coming all the way from Scotland (and I'm based along the South Coast - shout out to Pompey!). Still, it took just two days to arrive in a big brown Amazon box, and when I opened it, here's what I received:


It was slightly confusing. I was expecting different packaging but it'd arrived in its original (slightly damaged) box, taped together like it had a last minute wardrobe malfunction, but was working the runway like a charm and still looked pretty intact. Inside the box was a manual and a microwave that looked brand spanking new:

No scratches or marks on my new microwave

I tested it with leftover soup (the bottom tier of foods that are easy to reheat) and it came out piping hot - Souperb!

Overall, I'm happy with my purchase and I'd say Amazon Warehouse is now the first place I look before jumping the gun and going for brand new. Of course, every user experience will be different and as stock will vary it's never certain you'll get a satisfactory purchase.
While that's what MSE staff have actually bought, here are some examples of what we spotted on the Warehouse in September. While that's a few months ago it's just to show what's possible, and we've not re-done them as there's no certainty any example we find will be available when you look, as items come and go so quickly.
I also asked our MSE Twitter fans if they knew about Amazon Warehouse and here's what our users had to say on what they've found in the past:
Matthew was buzzing to save £30 and his coffee machine is still full of beans today ☕
Lap-top of the pops for @pab962 (£500 saving wow!) 💻
Sandra was ep-elated to hear about the Warehouse! 🦵

Karen's all ears, saving pounds on sounds for her son 🎧

Watch out for this time-sensitive offer from Kam ⌚

What noble advice to share, giving us a Ray of hope around Black Friday. Keep those eyes peeled! 👀

Weld, weld, weld, look what Kenneth saved here (£60!) 🥽🔥
So what other items are worth considering? Well popular items I've heard and found to be worth having a nose at are:
Memory cards

Books
Kitchen utensils
Tools
Electric toothbrushes
Headphones
Video games
Smart watches
How do I find an Amazon Warehouse bargain?
There are various ways you can find Amazon's Warehouse deals. I find aimlessly browsing can get you stuck in a shopping blackhole and you can easily forget what you originally we're looking for. Here are the different ways you can look for a bargain.
1. If you know the type of item you want eg, a toaster, your best bet is to use the search tool bar at the top of the website.
Click the drop down menu on the left and select 'Amazon Warehouse'. You can then use the search bar to type in whatever product you're looking for and the results will appear with the filtered Warehouse items.

2. If you're looking at a specific item, another place to discover the Warehouse is on the product page.
If you're searching for something on Amazon's main site, once you click the item and open the product's page, you can then check to see if it's available for cheaper via Amazon Warehouse. Not all items will be available in the Warehouse, it's trial and error – so you may be out of luck.
When you're on the product page, just under the price is a 'New & Used' section (it will only appear if the item has used stock or other sellers are selling as 'new' are available). Click on the link, where you can find the Warehouse under the seller 'Amazon Warehouse':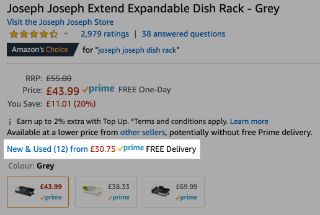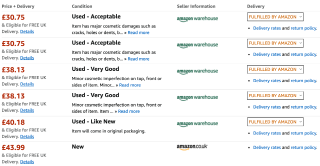 ⚠️ Remember the seller needs to be 'Amazon Warehouse' in order for your product to be under Amazon's fulfilment and returns policy, as this is also where third party sellers sell its stock too.
Amazon Warehouse isn't always top of the seller list as Amazon normally display in price order. This means that third party sellers can appear higher if they're slightly cheaper, so you may need to scroll down a bit to find 'em.
3. If you're using the Amazon app, you can access the Warehouse under 'Shop by Department'.
To find Amazon Warehouse, click the menu button (three lines) and under 'Shop by Department', press 'See all' and select 'Amazon Warehouse deals'. You can then either search for something specific in the search bar, or click on one of the categories to browse.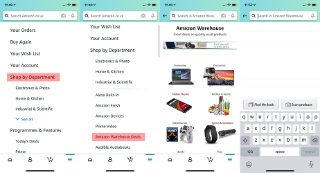 Have you tried Amazon Warehouse before? Did you get a stud or a dud deal? Let us know your thoughts below or send us a tweet on Twitter.