Get paid to recycle old clothes and shoes, eg, £5 off at M&S, Schuh and H&M
Don't chuck old shirts & shoes, trade 'em in for coupons instead
Recycle Week may be over (Mon 21–Sun 27 Sep), but it's still 'Second-hand September', reminding us to check if we can buy items second-hand via charity shops, eBay, apps, or from each other before buying 'fast-fashion' to help protect the environment. But the reality is, clothes and shoes do wear out, so how do we sustainably dispose of items we can no longer use?
Did you know you can take your old clothes and shoes to high-street shops to get money off coupons? It's true, so I've put together a list of locations you can take old shoes and/or clothes them to be recycled and be rewarded with a discount – including £5 off of £25 spend at Schuh and £5 off a £35 spend at M&S.


Schuh – £5 off a £25+ spend
If you've old shoes, you can take them to any Schuh store (find your nearest*) to participate in the amusingly-named 'sell your soles*' scheme. You can take in any pair of shoes from any brand to exchange for a £5 off a £25 spend voucher, valid on full-price shoes either in store or online. You'll get one voucher per pair of shoes you take to be recycled, but if you're returning a pair of shoes bought at Schuh for a refund because they're faulty you can't get this voucher.
If you've kids shoes you'd like to donate to be recycled, you can take them to Schuh Kids stores to participate in the similar 'Too big for your boots' scheme.
Schuh also sells discounted damaged shoes via its Schuh Imperfects* site. You'll not be able to use the voucher above on these products, but it's worth checking to see if your chosen shoe in your size is cheaper than buying it new with £5 off.
Not only will you save money, but you'll be able to save that unwanted Schuh (sorry) from potentially ending up in landfill. For more info, see MSE Laura B's Secret Office & Schuh outlets blog where you'll also find info on a similar scheme from Office.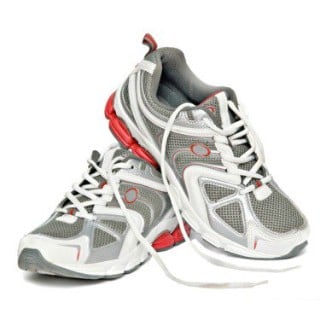 Runners Need – recycle trainers for free, sometimes £20 vouchers available
If you've old running trainers, you can take them to Runners Need stores (find your nearest) to be sent away to be reused if they're in good enough condition, or recycled if they're beyond hope. Runners Need has had a recycling scheme since 2016, and in March this year it offered a £20 voucher when you took in an old pair of trainers.
Although not currently running, this 'recycle my run' voucher scheme comes back every so often, so keep a look out for my blog £20 off running shoes when you recycle old ones to see when it comes back.
Recycle athletic shoes at Nike stores or organised events
You won't get anything for it, but you can also take old trainers to be recycled at Nike stores under its reuse-a-shoe scheme, where your old trainers could be transformed into materials for making special products and sports surfaces.
You'll also find that sometimes (in pre-coronavirus times), large-scale races with race expos have recycling points, eg, Asics, where you'll sometimes get a voucher. It's one to look out for in the future when larger events are running (no pun intended) again.
Recycling clothes and/or fabric scraps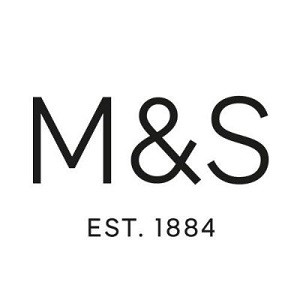 Marks & Spencer – £5 off a £35+ spend
This scheme is a little different, as you don't take items into M&S itself but directly to its charity partner, Oxfam. At least one item in your donation must be from M&S – either clothing or soft furnishings – and the £5 off a £35 discount can be used on full-priced clothing, home and beauty products in participating M&S stores.
The items you donate must not be damaged or soiled, as they're intended for sale in Oxfam stores, rather than for recycling. See M&S T&Cs for more info on the scheme.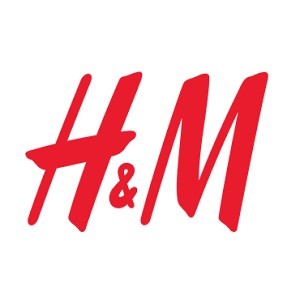 H&M – £5 off a £25+ spend
Bring a supermarket-sized carrier bag of unwanted clothes or home textiles of any brand, in any condition, to your nearest H&M to get a £5 off £25 voucher to spend in store. H&M has confirmed to us that the scheme is back now shops have re-opened. For more info, see H&M's 'close the loop' page.
If you're looking for more sustainable items to spend your voucher on, H&M has a range called 'Conscious', which it says are "made from at least 50% sustainably sourced materials – like organic cotton and recycled polyester".
Arket – 10% off
You can also take a bag of items to Arket, owned by H&M, where you'll get a voucher for 10% off your next purchase in the store or vegetarian café (if open), valid for three months. There are three locations in London, one in Kent, one in Liverpool, and one in Birmingham (find your nearest).
Monki – 10% off
Visit any of Monki's nine UK locations (eg, Carnaby Street, London), also owned by H&M, to get a voucher for 10% off when you bring in a bag of used clothing or textiles. Shoes aren't accepted, and the voucher's valid for six months. See Monki for more information on recycling, as well as tips to make your clothes last longer.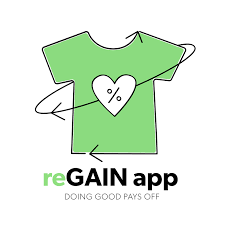 reGain app – up to 25% off brands incl Superdry, New Balance etc when you donate to charity
If you download the reGain app (available for free on Google Play and the App Store), you can get up to 25% off brands like Superdry, New Balance, PrettyLittleThing and more (see below for full list). Simply take 10+ items in a bag directly to one of 331 participating Red Cross charity shops (free to do, check the app for locations near you). Clothes, including underwear, and shoes are accepted – but bedding, towels, and curtains aren't. ReGain told us that postal donations have been put on hold due to the pandemic so only in-person donations can currently be accepted.
Simply download a barcode to be scanned by a worker in the charity shop to get the discounts, reGain says the codes on the app should be unlocked in about 30 minutes. You'll then have 10 days to redeem as many coupons as you like, either online only, or some work in stores too so it's worth checking. All the clothes collected are used by the charity - either being resold or recycled.
Important: This is the first time we've featured this app, and as such don't have much feedback on it. If you've used it before, let me know what you think in the MSE Forum or the comments below.
Recycling schemes on hold
Sadly, some recycling schemes have expired, or been put on hold due to the pandemic. While you might not actually be able to access them now, it's worth being aware of them as they could come back around. I've contacted each of the brands to ask whether they'll be back soon, but I've yet to hear back – so assume the schemes aren't currently running, but could run again in future.
What if I'd rather donate to charity?
Of course, you're free to choose where to take clothing and textiles you no longer need, and if you're not planning to make a purchase at any of the above shops or sell them on eBay, a charity shop's your best bet. It's also worth remembering that if you can't donate directly to a Cancer Research branch, TK Maxx stores collect clothing donations for the charity in store, but you won't get a voucher.

If you have damaged or soiled items and still want to help a charity shop, you can put them in a separate bag marked 'rags' as most charities will still be able to get a small amount of money for them. Do ask if they're still collecting rags – or donations at all – as many charity shops have been overwhelmed with donations recently and may have a limit. Simply keep a few bags back to donate later instead.

Is it strange to offer incentives to buy new items in exchange for recycling old ones?
I understand that for some people, giving vouchers for money off brand-new clothes when you recycle or give clothing to charity might sound counterproductive. However, this is about making sure that reusable or recyclable textiles don't end up in landfill, as clothes and shoes do wear out.
Not everyone is in the position where they are able to buy exclusively second-hand clothing, eg, kids' school shoes, but even if you don't use the vouchers it's good to let people know that these schemes exist. It's important that we all work together this Recycle Week and beyond to do as much as we are able – if more people recycled even just one pair of shoes than not at all, that's still a huge change.
What do you do with old clothes and textiles? Have you seen any more clothing or shoe shops that reward you for recycling? Let me know in the comments below, or on Twitter.