Here at MSE Towers we always like to go the extra mile for our users, so our team of 'pie-entists' did a three-stage analysis on eight selected mince pies to bring you a winner this Christmas. The look, pastry and filling were the key areas and all pies were given a star rating and marked out of...
Recent Blogs
11 December 2018

11 December 2018

If you're shopping online for gifts, the deadline for ordering to get 'em in time for Christmas may be sooner than you think. Get it wrong and instead of presents under the tree, they could be held hostage at a courier firm's out-of-town depot… To help avoid this, retailers now give their own final cut-off dates for orders you want...

29 November 2018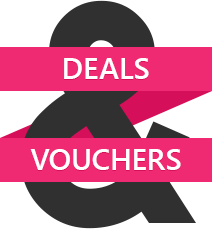 Visit our Deals & Vouchers section to ensure you don't miss out on the best deals.
Read more
»