Pizza Hut's lunchtime buffet is popular with pizza fans, but did you know that in selected locations, there's now a boosted version in the evening? For £12.99, from 6pm-9pm on Wednesdays only, you can eat all the pizza, chips and salad you can manage, plus your choice of either a starter or dessert. It's currently valid at 27 restaurants...
Get all this & more in MoneySavingExpert's weekly email full of guides,vouchers and deals
Recent Blogs
31 January 2019

29 January 2019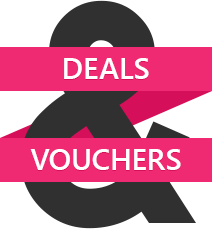 Visit our Deals & Vouchers section to ensure you don't miss out on the best deals.
Read more
»