It's BACK… Sainsbury's is again running three different promotions which you can combine – known as code stacking – to get a corking deal on bottles of fizz.

Last week's cracking champagne deal online at Sainsbury's has got mostly better! The worst case scenario is you get a 75cl bottle of Antoine De Clevecy champagne for £10.50 – already the cheapest on the market. But newbies to Sainsbury.co.uk may effectively get it for less with a bit of playing. Corking! (due to alcohol promo laws this doesn't work in...
Recent Blogs
23 April 2019

23 April 2019

Do you want to COME ON DOOOOWN and appear on a TV game show? It's easier than you might think to get picked. Here are the tips and casting calls you need. Being on a TV game show can be a really fun experience and the chance of winning big prizes or cash is the icing on...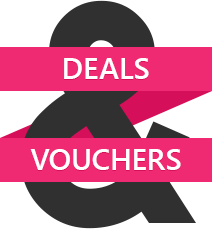 Visit our Deals & Vouchers section to ensure you don't miss out on the best deals.
Read more
»