Have you just bought shoes for your child and they've have had a sudden growth spurt? Well, if you bought them from Clarks you're in luck – it'll replace your tot's first shoes if they grow out of them within six weeks. After talking to parents in the office and asking around on Twitter, I discovered it...
Recent Blogs
23 April 2019

Do you want to COME ON DOOOOWN and appear on a TV game show? It's easier than you might think to get picked. Here are the tips and casting calls you need. Being on a TV game show can be a really fun experience and the chance of winning big prizes or cash is the icing on...

16 April 2019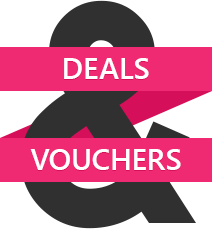 Visit our Deals & Vouchers section to ensure you don't miss out on the best deals.
Read more
»