As it's Second-hand September – where Oxfam is asking people pledge to buy nothing new all this month – I decided to organise our first ever clothes swap in the MSE office. No, we didn't all take our shirts off and switch like at a football match, we held an event where staff donated clothes, either for colleagues to take away or to help charity.
Get all this & more in MoneySavingExpert's weekly email full of guides,vouchers and deals
Recent Blogs
27 July 2021

22 July 2021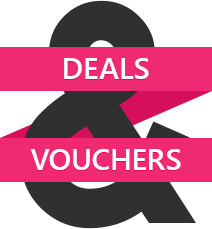 Visit our Deals & Vouchers section to ensure you don't miss out on the best deals.
Read more
»