Holidays are coming… well, Christmas is still a while away yet, but it's certainly not too early to start stocking up the cupboards. And until Tue 20 Oct, there's a way you can pick up two 'free' 1.75-litre bottles of Coca-Cola Zero or Coca-Cola Life. It involves combining a cashback offer available via an app with a 2for1...
Recent Blogs
23 April 2019

23 April 2019

Do you want to COME ON DOOOOWN and appear on a TV game show? It's easier than you might think to get picked. Here are the tips and casting calls you need. Being on a TV game show can be a really fun experience and the chance of winning big prizes or cash is the icing on...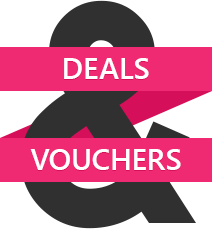 Visit our Deals & Vouchers section to ensure you don't miss out on the best deals.
Read more
»