If I had a penny for every time I've couponed my way to free crisps... I'd have one penny. But I'm hoping after this month, I'll be a lot richer.

This month's free Tesco magazine just keeps on giving. Anyone want to save £3.50 on a tub of posh ice cream? *Raises hand*
Recent Blogs
23 April 2019

Do you want to COME ON DOOOOWN and appear on a TV game show? It's easier than you might think to get picked. Here are the tips and casting calls you need. Being on a TV game show can be a really fun experience and the chance of winning big prizes or cash is the icing on...

16 April 2019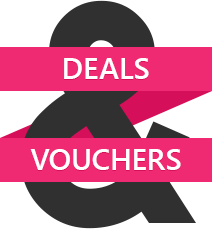 Visit our Deals & Vouchers section to ensure you don't miss out on the best deals.
Read more
»