The Euros are just around the corner and if you want to score a cheap TV, there's a chance you could net yourself a big discount at Currys if your team does well… Buy a new TV at Currys costing at least £699 and its new promotion, 'Cash for Goals', promises £10 cashback for each and every goal...
Recent Blogs
11 December 2018

11 December 2018

If you're shopping online for gifts, the deadline for ordering to get 'em in time for Christmas may be sooner than you think. Get it wrong and instead of presents under the tree, they could be held hostage at a courier firm's out-of-town depot… To help avoid this, retailers now give their own final cut-off dates for orders you want...

29 November 2018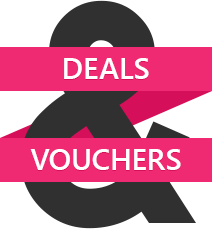 Visit our Deals & Vouchers section to ensure you don't miss out on the best deals.
Read more
»