Don't be choco-late for this recycling event in London where you can bag free exclusive handmade truffle chocs in exchange for, err, rubbish?!

'Waste not, want not' is the mantra for many a MoneySaver, and a pop-up 'zero-waste' café in London will be serving meals made from ingredients that would otherwise be thrown away for 'Stop Food Waste Day'.
Recent Blogs
5 July 2022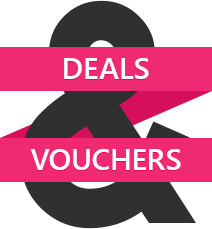 Visit our Deals & Vouchers section to ensure you don't miss out on the best deals.
Read more
»