MSE Update 10.15am Fri 15 Jul: After the tragic events in Nice last night, Uber has cancelled the distribution of free ice creams. This Friday (15 Jul), Uber minicab drivers will be hand-delivering FREE Magnum ice creams to anyone nearby who requests them to their home or office address. Like the Uber app itself, this freebie won't...
Recent Blogs
23 April 2019

23 April 2019

Do you want to COME ON DOOOOWN and appear on a TV game show? It's easier than you might think to get picked. Here are the tips and casting calls you need. Being on a TV game show can be a really fun experience and the chance of winning big prizes or cash is the icing on...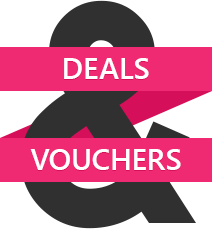 Visit our Deals & Vouchers section to ensure you don't miss out on the best deals.
Read more
»