MSE Update 10.15am Fri 15 Jul: After the tragic events in Nice last night, Uber has cancelled the distribution of free ice creams. This Friday (15 Jul), Uber minicab drivers will be hand-delivering FREE Magnum ice creams to anyone nearby who requests them to their home or office address. Like the Uber app itself, this freebie won't...
Get all this & more in MoneySavingExpert's weekly email full of guides,vouchers and deals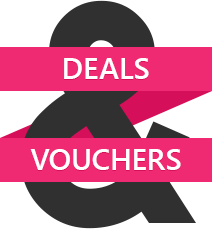 Visit our Deals & Vouchers section to ensure you don't miss out on the best deals.
Read more
»