Meerkat Movies* gets you 2for1 at cinemas and now restaurants too FOR A YEAR when you buy via comparison website Compare The Market.
And we've a trick to get it for £1ish...

Those darling TV meerkats (or annoying little pests depending on your view) have a deal where, if you buy via their site, you get 2for1 cinema tickets on Tuesdays or Wednesdays FOR A YEAR. And we've a trick to get it for £1ish…
Recent Blogs
21 February 2020

20 February 2020

17 February 2020

Live or work near a Caffè Nero? Listen up… There's a way you can get 50+ hot drinks on the house each year by combining separate offers (known as 'stacking'). It'll work on most coffees, hot chocolate and tea – it's all about the free tea in my eyes – and could be a lifesaver on those days when a...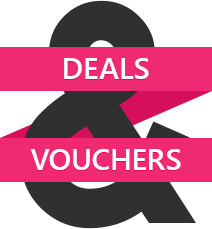 Visit our Deals & Vouchers section to ensure you don't miss out on the best deals.
Read more
»