Just arrived at university? Here are my top 10 tips on how to save yourself some cash and still have fun. I love rooting around the MSE forum for tips and tricks. I recently came across an old thread where people gave their best moneysaving tips for university students and it took me right back to when...
Recent Blogs
23 April 2019

23 April 2019

Do you want to COME ON DOOOOWN and appear on a TV game show? It's easier than you might think to get picked. Here are the tips and casting calls you need. Being on a TV game show can be a really fun experience and the chance of winning big prizes or cash is the icing on...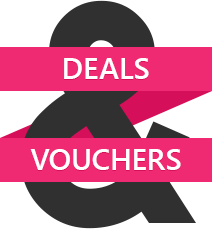 Visit our Deals & Vouchers section to ensure you don't miss out on the best deals.
Read more
»